Flir PTZ long range thermal imaging cameras for sale
PTZ FLIR thermal imaging Infrared camera systems are positionable FLIR (thermal imaging infrared cameras) that come integrated in a housing called a payload, the steerable PTZ FLIR system allows the user to move the camera to any desired position for target tracking locating and surveilling.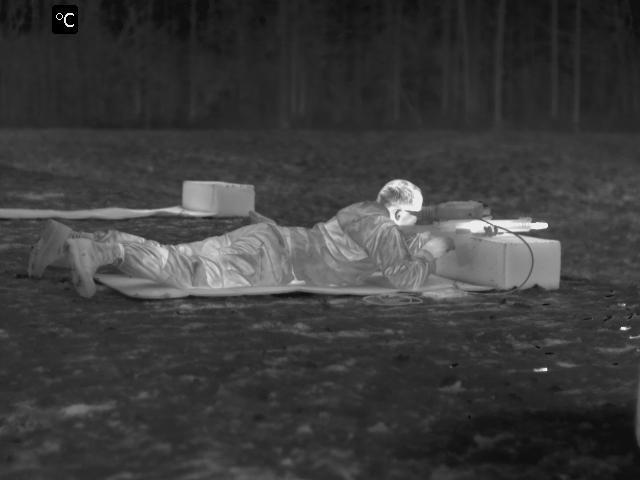 Most all dual sensor and multi sensor PTZ FLIR systems come with a thermal imaging camera with either electronic digital telephoto zoom and or optical continuous zoom telephoto functions. To compliment the PTZ FLIR, a daytime long range (generally 500x zoom) CCTV cmos camera is incorporated with the system to allow for detailed daytime EO (Electro Optical) imaging. Additional sensors can be integrated into the complete PTZ flir camera payload system such as SWIR, X27 Color low light cmos BSI high ISO 4k HD night vision, NIR low light sensors (X26), LRF Laser Range Finder, DMC Digital Magnetic Compass, Geo location, GPS, as well as radars for slue to cue positioning.

THERMAL IMAGING FLIR PTZ CAMERA SELECTION: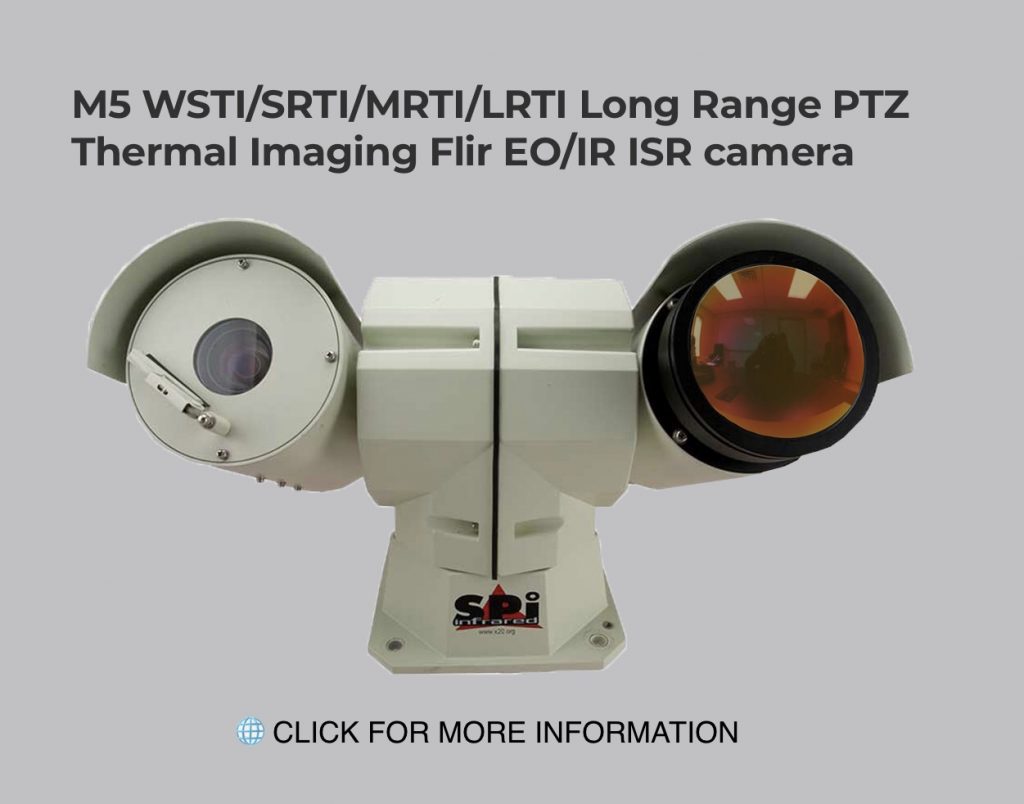 M5 PTZ THERMAL IMAGING FLIR CAMERA
---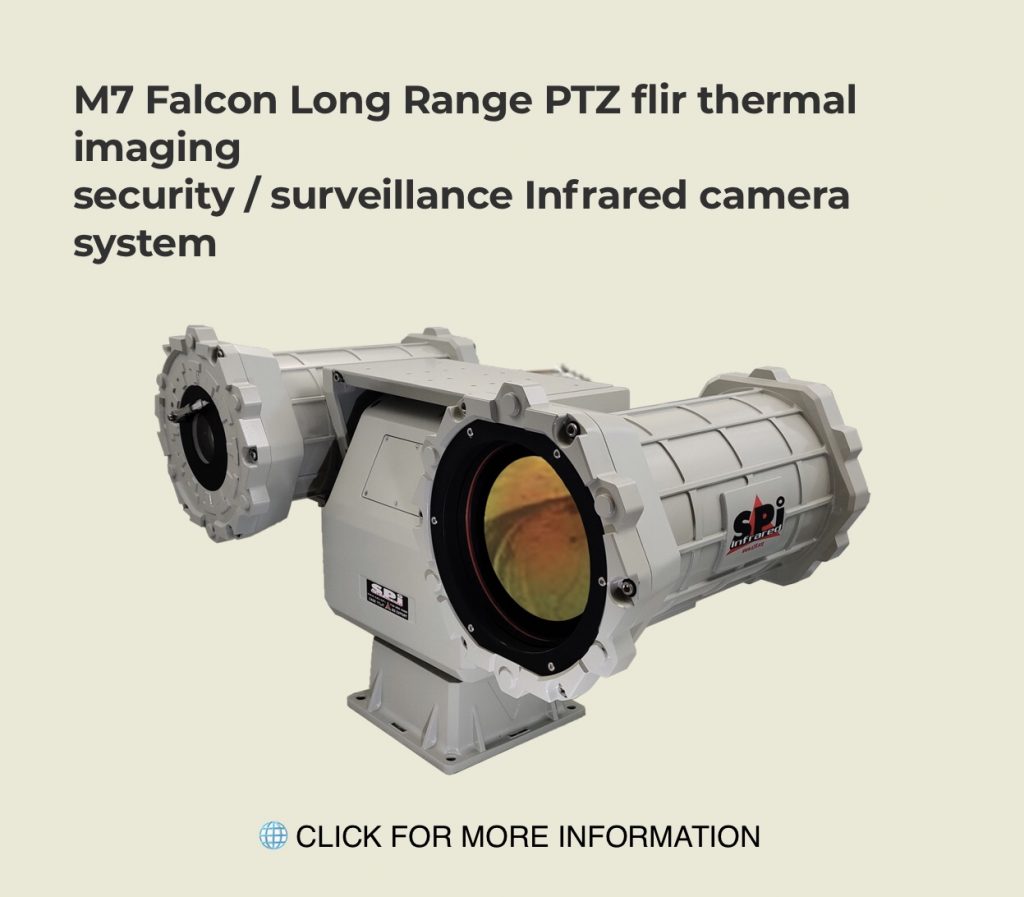 M7 PTZ THERMAL IMAGING FLIR CAMERA
---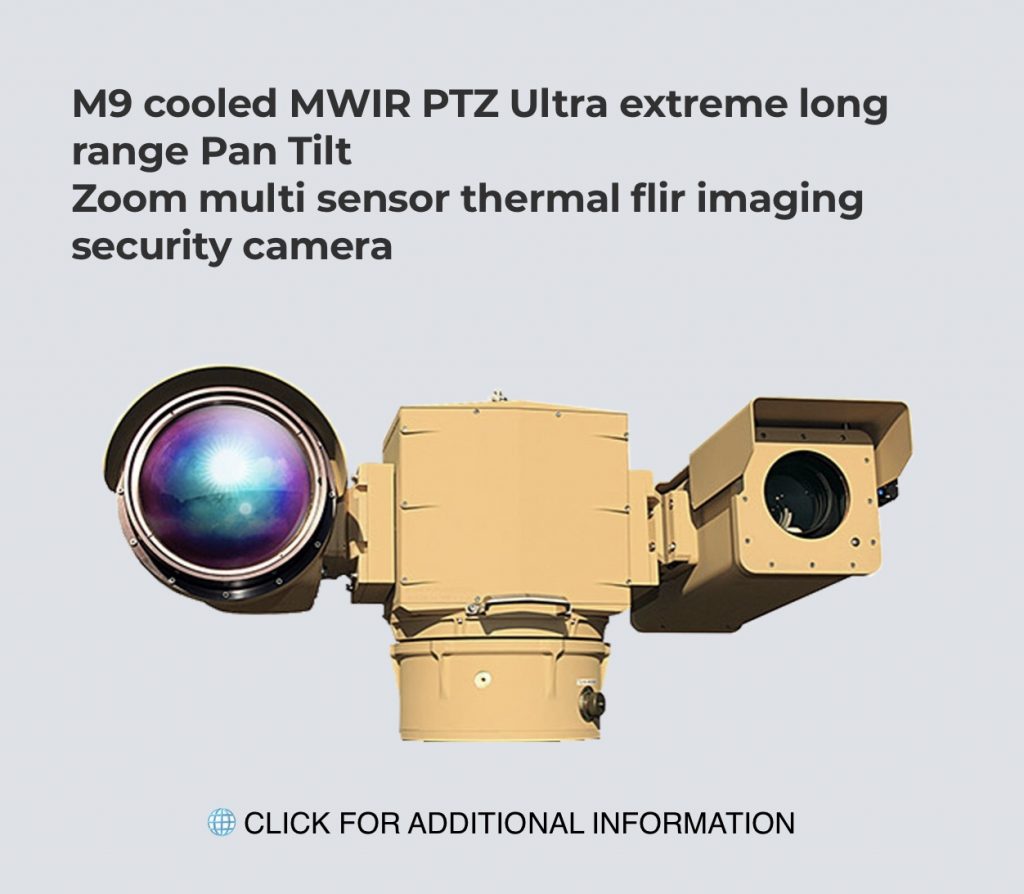 M9 PTZ THERMAL IMGING FLIR CAMERA
---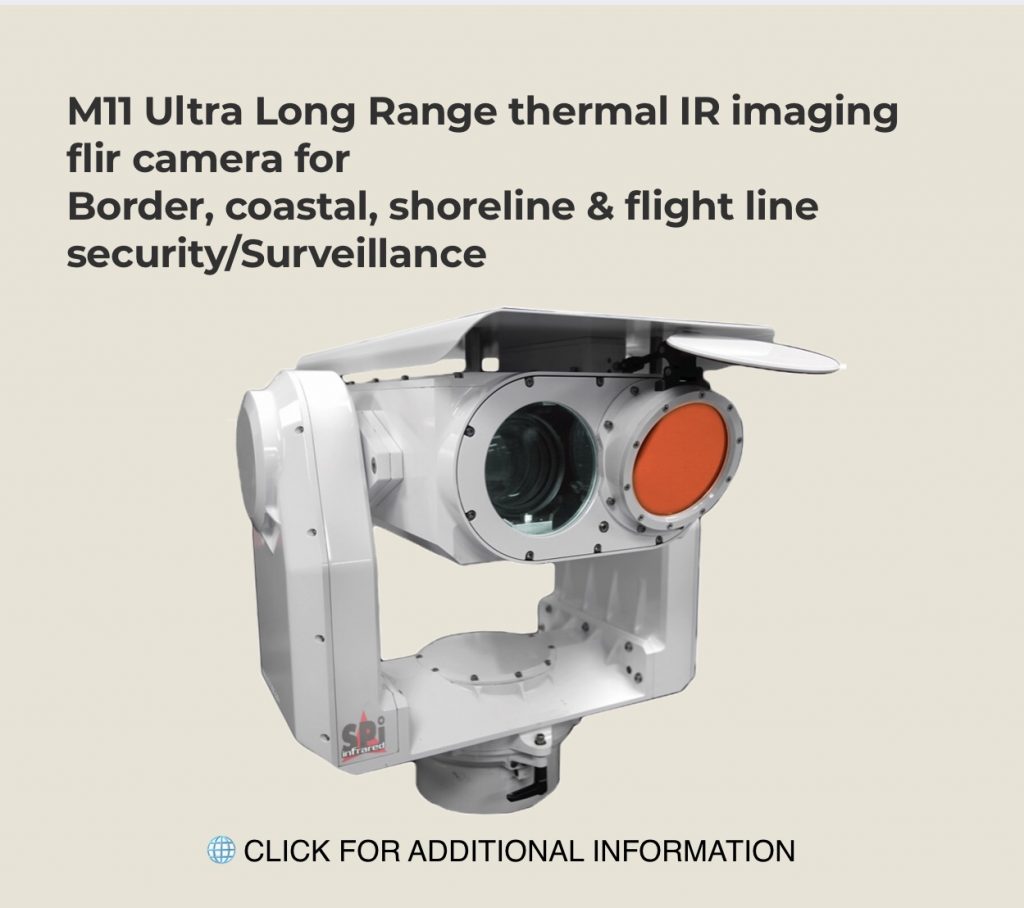 M11 PTZ THERMAL IMAGING FLIR CAMERA
---
---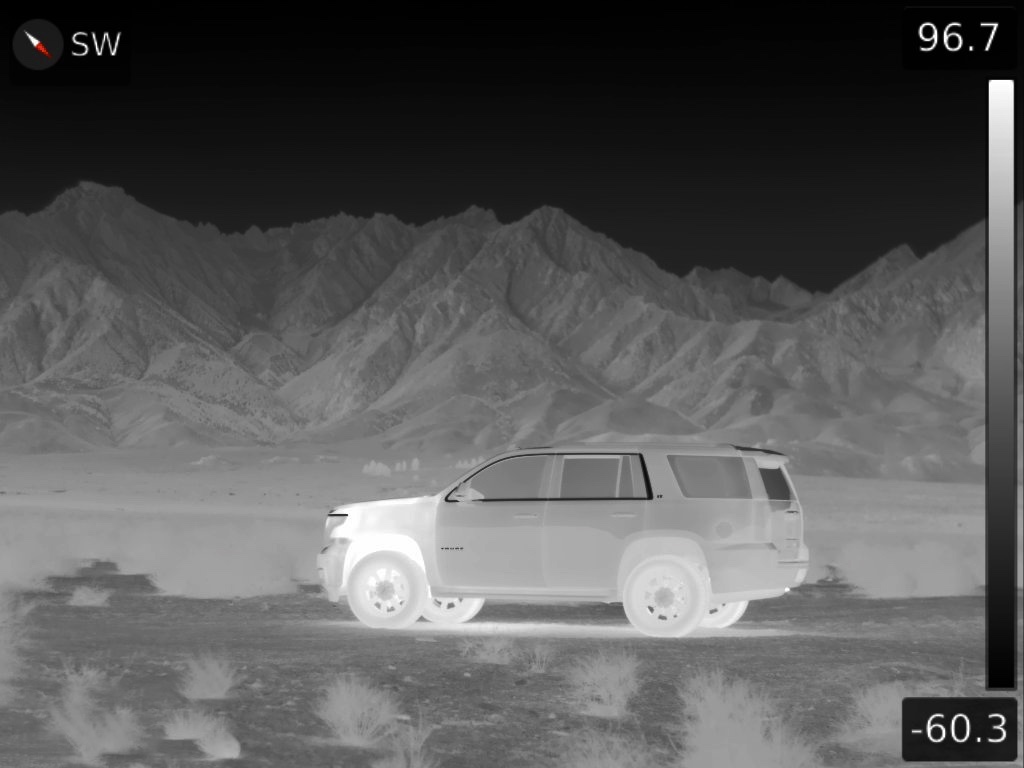 Our PTZ Flir thermal Imaging cameras offer:
Ultra Long-Range Fast, Coated, hardened Zoom telephoto thermal imaging Germanium Lenses
Long range Cooled MWIR and UnCooled LWIR Thermal imaging FLIR Cameras
SD, HD High Definition microbolometer, HOT MCT, InSb ultra sensitive thermal flir IR Cameras
Robust Multi axis 360 degree Gyro Stabilized Pan & Tilt gimbals
Gyro stabilized micro mini named and unmanned drone thermal camera turret balls
SD and HD long range low light visible CMOS color EO continuous zoom cameras
Long Range LRF Laser Range Finders exceeding 20 kilometer
Long Range thermal cameras
Long Range IR Infrared Laser Pointers/illuminators/designators Exceeding 10 mile distances
Rugged All-Weather IP 67, IP 68, MilSpec, MilStd Designs
Long range FLIR cameras
A Host of custom optional add on sensors such as SWIR, LRAD, Laser Dazzlers, CCTV camera countermeasure,
Color night vision, and specialty exotic sensors to compliment our Day/Night PTZ platforms
Anti Drone, UAV, UAS countermeasure and defeat gimbal systems
3D Radar 360° Security and surveillance tracking with Slew to cue camera mating
Panoramic 360° thermal scanning gimbals for constant area security and surveillance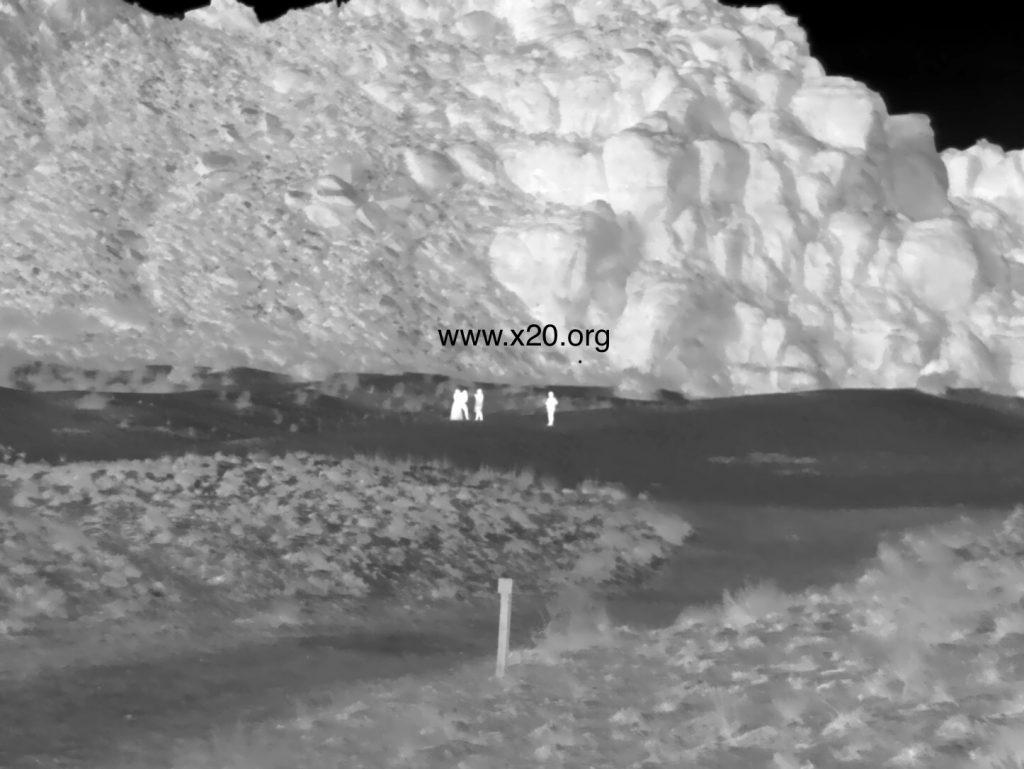 SLUE to CUE Radar Thermal Imaging PTZ FLIR camera assistance is compete camera sensor suite coupled with a radar. The Radar continuously scans the entire scene and when it picks up any activity of interest, it performs a slue to cue radar function and moves the camera to the target area and now starts tracking that object of interest.
The PTZ FLIR camera interacts together with the SLUE to CUE radar and will alert the user of the action initialed while tracking that object in real time. Systems are mil-std810 and are ideal for ISR, c4isr, istar, star, Force Protection, Perimeter Direction, mss, mobile surveillance systems, Emergency Vehicle Situational Awareness, UGV Navigational Aid, border/coastal/frontier long range security and surveillance, Port & Ship Safety and Security, long range Remote Surveillance, long range mast or fixed pan tilt ptz scope trucks, Municipal and Utility Surveillance, ugv and autonomous vehicle navigation multi spectral/sensor system suite, and a host of unique custom long range imaging applications.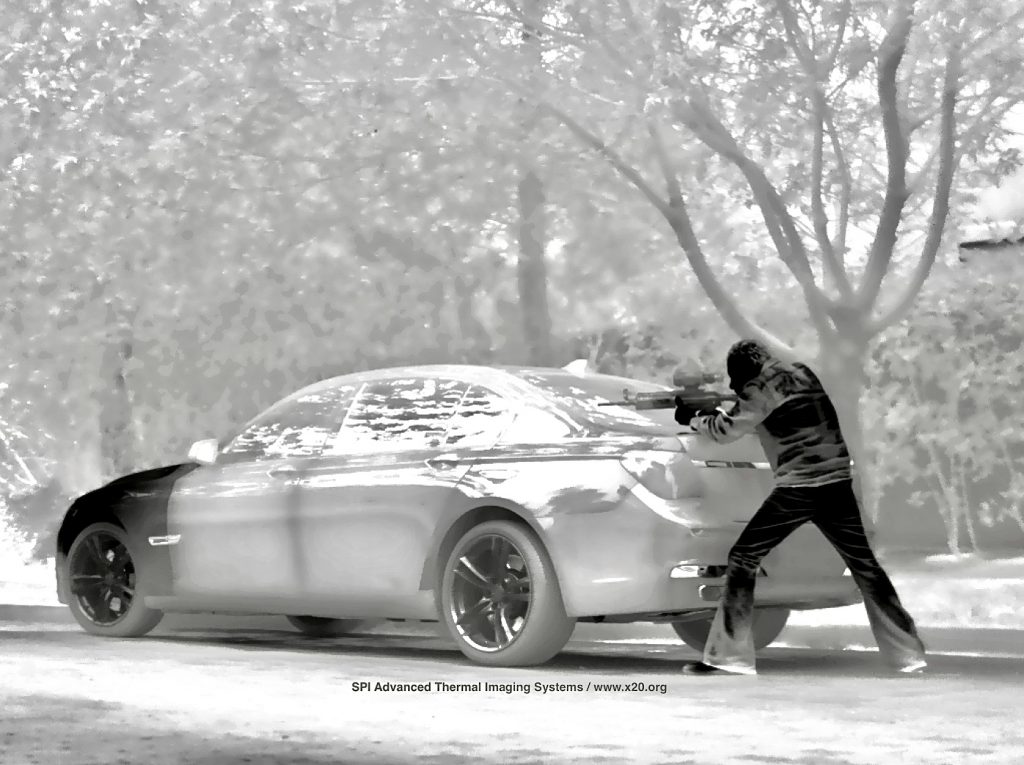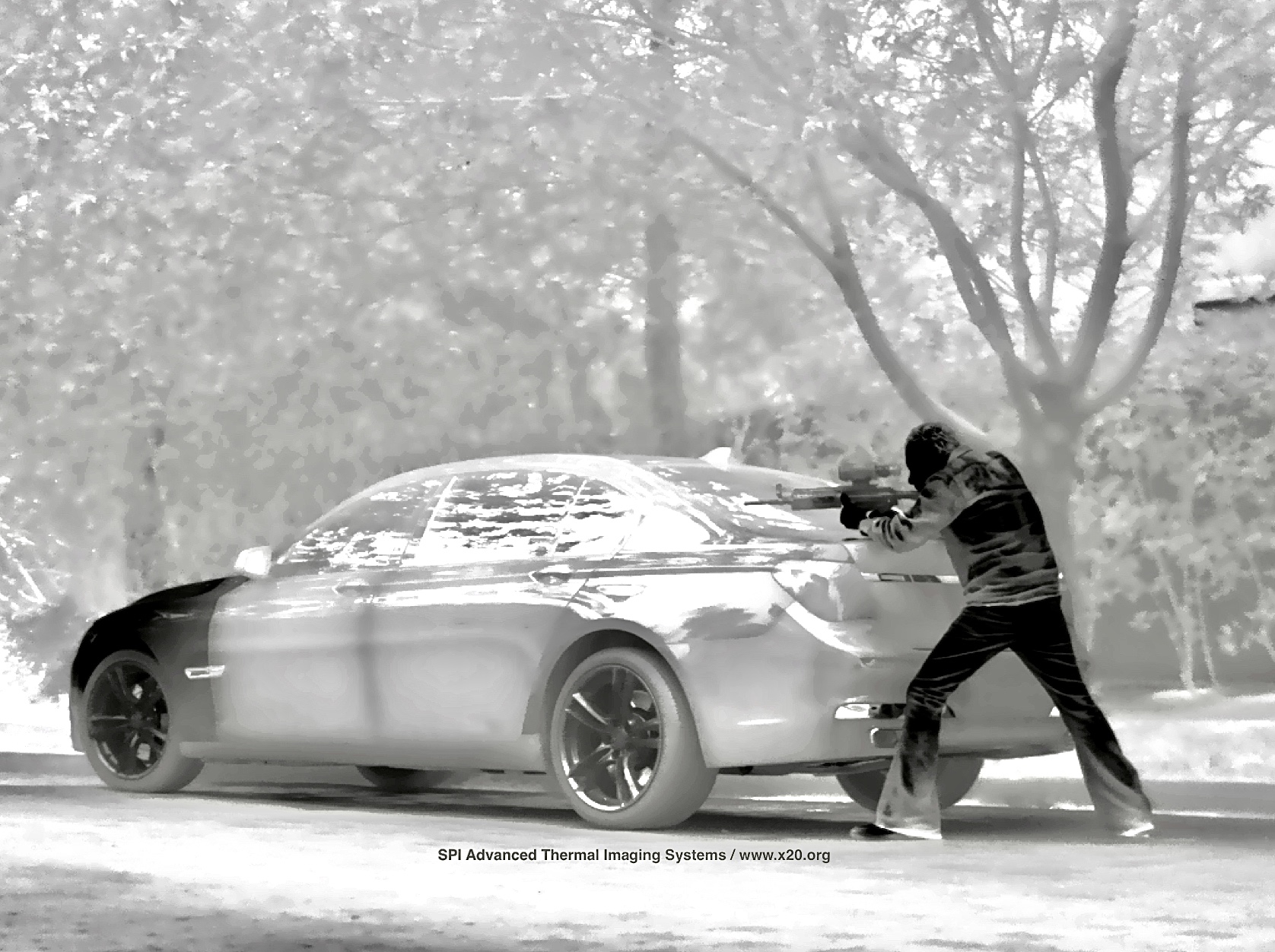 Our newly designed PTZ Flir thermal imaging cameras Incorporate cutting edge new advanced IDCA long life coolers with SLS, NBN, HOT MCT, and INSB detectors for longer range, longer life and greater detection capabilities, these new PTZ Pan Tilt Zoom FLIR thermal imaging cameras will have smaller continuous zoom hardened coated germanium lenses, smaller micro pitch sensors for long standoff ranges in border, shoreline, coastal and military security and surveillance. Contact us for your specific needs, we can supply complete multi sensor pan tilt zoom PTZ gimbals or long ranger MWIR and LWIR thermal imaging standalone FLIR cameras.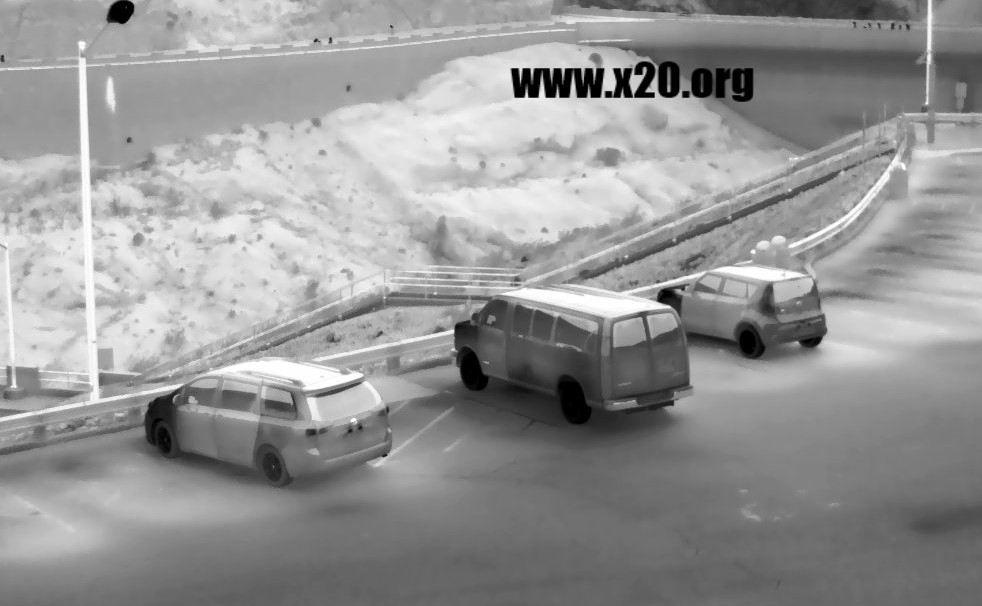 Our Short WSTI SRTI Medium MRTI and LRTI Long Range PTZ FLIR thermal imaging Pan Tilt cameras are suitable for the following applications;
Port Security/surveillance Thermal imaging Pan Tilt PTZ FLIR
Coastal Security/surveillance Thermal imaging Pan Tilt PTZ FLIR
Border Security/surveillance Thermal imaging Pan Tilt PTZ FLIR
Perimeter Security/surveillance Thermal imaging Pan Tilt PTZ FLIR
Shoreline Security/surveillance Thermal imaging Pan Tilt PTZ FLIR
Long Range Security/surveillance Thermal imaging Pan Tilt PTZ FLIR
Airport Security/surveillance Thermal imaging Pan Tilt PTZ FLIR
Runway Security/surveillance Thermal imaging Pan Tilt PTZ FLIR
Maritime Security/surveillance Thermal imaging Pan Tilt PTZ FLIR
Marine Security/surveillance Thermal imaging Pan Tilt PTZ FLIR
Critical Infrastructure Security/surveillance Thermal imaging Pan Tilt PTZ FLIR
Vehicle mounted Security/surveillance Thermal imaging Pan Tilt PTZ FLIR
Multi Sensor Security/surveillance Thermal imaging Pan Tilt PTZ FLIR
Dual Sensor Security/surveillance Thermal imaging Pan Tilt PTZ FLIR
Panoramic scanning Security/surveillance Thermal imaging Pan Tilt PTZ FLIR
Drone, UAV, UAS, SUAS Security/surveillance Thermal imaging Pan Tilt PTZ FLIR
Range Security/surveillance Thermal imaging Pan Tilt PTZ FLIR
Covert / Special operations tactical Security/surveillance Thermal imaging Pan Tilt PTZ FLIR
Unmanned Ground Vehicle UGV Security/surveillance Thermal imaging Pan Tilt PTZ FLIR
EO-IR Security/surveillance Thermal imaging Pan Tilt PTZ FLIR
Long range pan tilt zoom PTZ Thermal Imaging Multi Sensor camera system connectivityOur long range ptz thermal imaging cameras are easy to learn & extremely easy to install, The units are fully universal and have Serial data and analog video outputs, connecting to Ethernet, IP or any standard wired or wireless network is simple, due to the non proprietary / universal outputs. Many commercially available off the shelf modules are also available that interconnect to the gimbal for custom or exotic installs.BenefitsAffordable low cost solution to long range day/night imaging, incorporating the best quality, highest grade materials that are made to last.
Detect objects, vehicles, persons or incidents even in complete darkness and make it impossible for individuals to hide in shadows or blend in against complex backgrounds.
Do not demand any additional light sources and handles many difficult weather conditions including smoke, haze and dust.
Cannot be blinded by strong lights or put out of order using laser pointers, etc.
Are available as out-of-the-box outdoor-ready products for cost-effective installation & complement many network video installations.
Require minimized storage and bandwidth due to support for industry-standard video compression techniques such as Motion JPEG and H.264.
Are ideal for intelligent video and typically offer higher accuracy in analytics than conventional cameras, because they are immune to light conditions and normal shadows. The cameras offer video motion detection, active tampering alarm, and provide capacity for third-party analytics modules, including support for COTS Camera Application Platform.
Support Power over Ethernet to supply power to the camera via the network, eliminating the need for power cables and reducing installation costs.
Include the industry-standard open interface which ensures support for the market's broadest range of video management systems.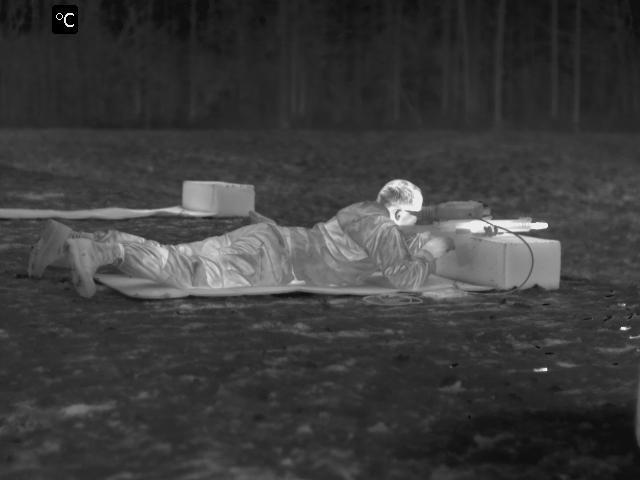 Tactical imaging ptz flir cameras Can be custom configured with Ultra long range optics for extreme distance detection ranges such as:
5 KM Kilometer Detection Ranges
10 KM Kilometer Detection Ranges
15 KM Kilometer Detection Ranges
20 KM Kilometer Detection Ranges
25 KM Kilometer Detection Ranges
30 KM Kilometer Detection Ranges
35 KM Kilometer Detection Ranges
40 KM Kilometer Detection Ranges
45 KM Kilometer Detection Ranges
50 KM Kilometer Detection Ranges
55 KM Kilometer Detection Ranges
60 KM Kilometer Detection RangesVEHICLE, LARGE VESSEL AND AIRCRAFT DETECTION RANGES IN EXCESS OF 45 KM KILOMETERS.ISR Security/surveillance Thermal imaging Pan Tilt PTZ FLIR
Like any other long range IR or Infrared camera, a long range PTZ thermal or thermographic flir imaging camera collects electromagnetic radiation which is formed into an image. But while a conventional cmos/ccd, tv, eo or ccd/cctv cameras works in the range of visible light, i.e. with wavelengths between approximately 400 and 700 nanometers (0.4–0.7 μm), a thermal imaging flir camera is designed to detect radiation with greater wavelengths, up to around 14,000 nanometers (14 μm). Radiation in this part of the electromagnetic spectrum is referred to as infrared, or commonly IR, which in turn can be divided into several sub-groups. Near-infrared light has a wavelength of about 0.7–1.5 µm, which is just beyond what the human eye can see. Camera sensors, on the other hand, can be built to detect and make use of this type of radiation. A so-called day-and-night camera uses an IR-cut filter during daytime to filter out IR-light so it will not distort the colors of images as perceived by the human eye. When the camera is in night mode, the IR-cut filter is removed. Since the human eye is unable to see infrared light the camera displays the image in black and white. Near infrared light or NIR also requires some kind of light source – either natural, such as moonlight, or man-made, such as street lights or a dedicated IR-lamp.
Standard SD and HD Functionality from the Long range M7 IR PTZ Provides an optioanl 16:9 wide screen video that shows more of the important part of the scene and fits well on modern screens. The long range M7 thermal imaging camera is equipped with powerful continuous optical zoom capability on the thermal image. It offers excellent situational awareness but also the possibility to zoom-in, and see more detail, once a target has been detected. This way operators can see farther recognize more detail and react more quickly to security threats. The advantage of continuously zooming compared to other systems that are using a rotating lens system is that there is no switch or swapping between the different images. You can gradually zoom in while keeping your focus all the time. The unit has quick auto focus & has a plethora of upgradeability options to make sure the system stays current with your evolving surveillance network.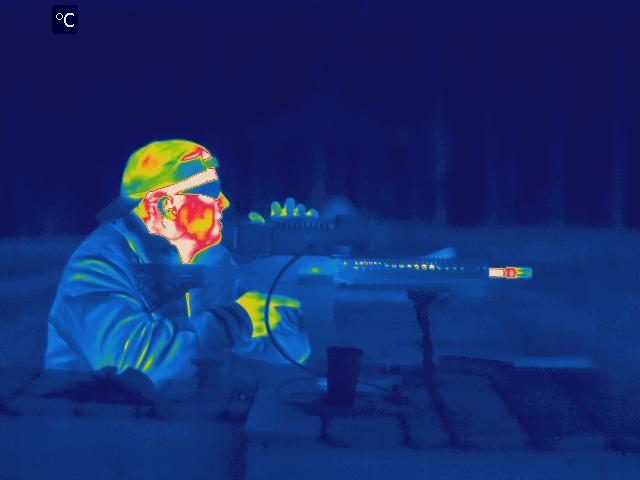 Moving further away from visible light, the rest of the IR-spectrum is usually divided into the following categories: Short-Wave Infrared (SWIR), approx. 1 – 3 µm Mid-Wave Infrared (MWIR), approx. 3 – 5 µm Long-Wave Infrared (LWIR), approx. 8 – 12 µm Very Long-Wave Infrared (VLWIR), approx. 12 – 25 µm Far-Wave Infrared (FWIR), approx. 25 µm – 1 000 µm or 1 mm Note that there is a gap between 5 µm (MWIR) and 8 µm (LWIR). This part of the waveband is virtually unusable for thermal imaging purposes because of the high spectral absorption of the atmosphere in this range. Microwaves have a wavelength exceeding 1 mm. At the far end of the spectrum are radio waves, with a wavelength of 1 meter and more. In the other end of the spectrum, wavelengths shorter than those of visible light are successively referred to as ultraviolet, x-rays, and gamma rays.
An object's thermal radiation is also dependent on its temperature – the hotter it is the more thermal radiation it emits. Humans cannot see this, but we can sense it, for example, when we approach a camp fire or enter a sauna. The greater the temperature difference in a scene, the clearer will the thermal flir images will be. Furthermore, some materials will have a different emissivity in the mid-wave infrared spectrum than in the long-wave span. For imaging purposes these differences in emissivity are, for the most part, of secondary importance since the camera's sensitivity can be defined as its capability to distinguish between temperature differentials. Thermal images are sometimes associated with bright, intense colors – which may seem a bit odd considering that the camera works outside the spectrum of visible light. The answer is that the colors are created digitally, so-called pseudo-colors but produce a very vivid crisp useable picture. Each color or nuance represents a different temperature, usually white and red for higher temperatures, over green, blue and violet for colder ones. The reason is foremost practical since the human eye is better at distinguishing different shades of color than different shades of grey. Detectors used for thermal imaging can be broadly divided into two types: Cooled thermal imagers that typically operate in the mid-wave infrared (Long range MWIR) band and uncooled thermal imagers that operate in the long-wave infrared (long range LWIR) band. Ultra Extreme long range Cooled and uncooled systems both have thier advantages in the world of distant range narrow FOV thermal imaging applications.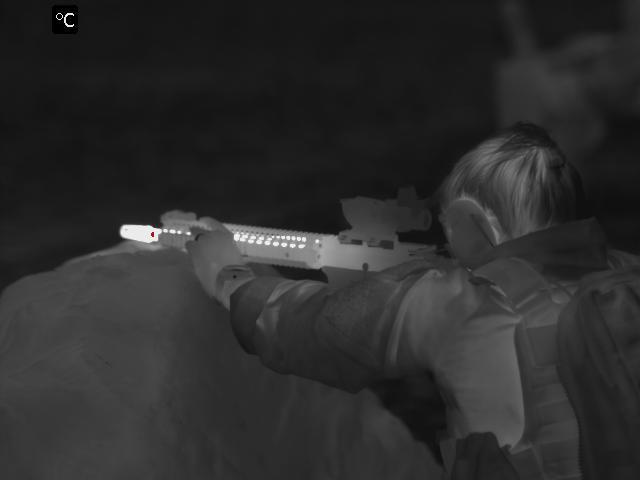 With PTZ or pan / tilt / zoom thermal imaging becoming relatively cheaper and an integral part of Short, medium, long and extreme ultra long range Surveillance, security, observation systems, a whole range of uses becomes both possible and economically viable. long range Thermal flir PTZ cameras can be an excellent complement in many situations where conventional cameras diminish thier performance as low light levels are present. They are, of course, unparalleled in a situation of twilight, thermal cross-over, near darkness and total darkness. They can also be an option in areas that are very difficult to illuminate effectively, for example a sea front, a harbor, or any other vast expanse of open water thus making SPI's long range PTZ thermal infrared imaging Ir cameras paramount for use in marine, boat, vessel and ship applications. Similarly, artificial light not only runs the risk of revealing where the cameras are placed, enabling parties to avoid or vandalize them, but can also create projected shadows in which an intruder can avoid detection. Furthermore, spotlights can blind as well as illuminate. So cameras that do not rely on light can be the preferred solution in many different traffic situations, whether it is in railway tunnels, on air strips, runways, or on regular streets. Long Range Thermal flir PTZ cameras, on the other hand, cannot be blinded by bright lights or laser beams.
SPI Corp's long range multi sensor Eoir flir thermal imaging camera systems offer substantial long distance detection ranges allowing the operator to be positioned at very far distant standoff locations offering ample time to react, to threats or targets of interest. Long range imaging systems provide a benefit to the user when coupled with an array of sensors and geo locating modules especially in specialty military, security and surveillance applications. The farther you are, the more time you have to react and not be seen.
---
We are here to help assist you in selecting the absolute highest quality, cost effective
day/night video security/surveillance system for your needs.
---
Additional Long range thermal cameras
are available at this LINK
---
Click here for the history and terminology related to thermal
infrared flir imaging and night vision equipment.
---
Long range thermal imaging flir PTZ camera resources
---

CALL (702) 499-9551 OR EMAIL US FOR
ADDITIONAL INFO AND DISCOUNTED PRICING
---
What the science behind a long range thermal imaging FLIR IR night vision PTZ pan tilt gimbal turret camera?
(a) Housing – Usually composed of an aluminum bell shaped cover, The housing can be of all shapes and sizes from plastic to military grade hardened coated all weather NBC Nuclear Biological Chemical compliant
(b) Camera module
This is where the image FLIR, MWIR, LWIR, SWIR, night vision, intensified, cmos, long wave, short wave, mid wave cooled and uncooled detector and sensors reside, CCD sensor, optical zoom germanium DFOV, TFOV, Fixed and CZ continuous zoom lenses, and the motors that control Zoom and Focus are located.
(c) PTZ Pan Tilt control board
The PTZ control board processes RS485 data that converts it into mechanical movements. Some are Pelco, Pelco Extended and are available in a wide array of protocols supporting VMS, GUI, ONVIF, IP, ETHERNET, FIBER, MICROWAVE, ANALOG, DIGITAL and WIRELESS
(d) PTZ motors – are the small motors that allow the thermal FLIR and CCTV HD camera to perform up, down, left and right functions. Marked by the arrows are two step motors; the one to the top controls up and down movements and the one at the bottom controls left and right movements, some systems have no motors and other methods of moving the cameras PTZ, some use brushless motors.
We can Customize your long range Pan Tilt Zoom Thermal, CCTV and other exotic sensor system to cater to your exact application,
We have facilities that can satisfy any requirement in a rapid response timeframe. We offer the worlds longest range, best weapons grade all weather IP68 hardened PTZ EOIR
imaging systems.
---
Contact us for additional information and pricing or call 702-499-9551
Long Range Visible HD CCTV cameras can compliment the Thermal cameras and assist in daytime and low light DRI (Detection, Recognition and Identification)
Long range Critical infrastructure applications require not only continuous video surveillance and monitoring, but also a solution that yields highly reliable intrusion detection, with fewer false alarms. This need makes advanced video analytics a must for any adequate long range thermal/cctv surveillance system.
Advanced analytics will provide multiple automated alarm notification options, including email, edge image storage, digital outputs or video management software (VMS) alarms. Incorporating high quality, unique and adaptive analytics can virtually eliminate false alarms, allowing security personnel to respond more efficiently and effectively, while also lowering overall cost for the end user.
While traditional long range surveillance & security technologies such as radar, thermal flir imaging and visible cameras, or video analytics work well on their own, utilizing all of these options together provide an advanced perimeter detection system. For example, ground surveillance radar can detect possible threats beyond the fence line as they approach and send a signal to pan-tilt-zoom (PTZ) cameras, triggering them to slew to a specific location. From there, embedded analytics and visible cameras can further identify objects, notify authorized staff, and collect additional evidence through facial recognition or high-quality photos.
Once a long range intrusion attempt is discovered, it is important to act fast. Organizing a response system that can initiate actions based on GPS location data, such as the slewing of FLIR PTZ cameras, automated intruder tracking or activated lighting sensors, greatly increases staff's situational awareness while easing their workload. For instance, thermal imagers deployed in conjunction with video analytics can be used to generate an initial alarm event, which can then trigger a sequence of other security equipment and notifications for personnel to eventually respond to. Having all of this in place essentially lays the entire situation out in a way that allows responders to accurately understand and evaluate a scene.
After the designated auto-response mechanisms have activated and done their job, it is time for responders to acknowledge and assess the situation. From here, authorized personnel can take the next appropriate step toward defending against and delaying the threat. Deterring suspicious activity can be achieved through real-time two-way audio, a simple but powerful tool. Often, control room operators can diffuse a situation by speaking over an intercom, telling the trespasser that they are being watched and that the authorities have been notified.
The primary purpose of the delay facet of the overall perimeter protection strategy is to stall an attempted intrusion long enough for responders to act. Access control systems play a key role in realizing this objective. When a security officer sees a non-compliant, suspicious individual on the camera feed, the officer can lock all possible exits to trap them in one area all through the VMS.
Global Flir PTZ long range thermal imaging cameras Market Size, Status and Forecast 2020-2026
This report studies the Flir PTZ long range thermal imaging cameras market with many aspects of the industry like the market size, market status, market trends and forecast, the report also provides brief information of the competitors and the specific growth opportunities with key market drivers. Find the complete Flir PTZ long range thermal imaging cameras analysis segmented by companies, region, type and applications in the report.
New vendors in the Flir PTZ long range thermal imaging cameras market are facing tough competition from established international vendors as they struggle with technological innovations, reliability and quality issues. The report will answer questions about the current market developments and the scope of competition, opportunity cost and more.
The final report will add the analysis of the Impact of Covid-19 in this report illustrating Flir PTZ long range thermal imaging cameras industry.
Market Overview:-
Flir PTZ long range thermal imaging cameras market is segmented by Type, and by Application. Players, stakeholders, and other participants in the global Long Range Camera market will be able to gain the upper hand as they use the report as a powerful resource. The segmental analysis focuses on sales, revenue and forecast by Type and by Application for the period 2015-2026.
Flir PTZ long range thermal imaging cameras Market in its database, which provides an expert and in-depth analysis of key business trends and future market development prospects, key drivers and restraints, profiles of major market players, segmentation and forecasting. An Long Range Camera Market provides an extensive view of size; trends and shape have been developed in this report to identify factors that will exhibit a significant impact in boosting the sales of Long Range Camera Market in the near future.
This report focuses on the global Flir PTZ long range thermal imaging cameras status, future forecast, growth opportunity, key market and key players. The study objectives are to present the Long Range Camera development in United States, Europe, China, Japan, Southeast Asia, India, and Central & South America.
Market segment by Type, the product can be split into
Long Range Thermal Camera
Non-Thermal Long Range Camera
Flir PTZ long range thermal imaging cameras
Market segment by Application, split into
The Flir PTZ long range thermal imaging cameras market is a comprehensive report which offers a meticulous overview of the market share, size, trends, demand, product analysis, application analysis, regional outlook, competitive strategies, forecasts, and strategies impacting the Flir PTZ long range thermal imaging cameras Industry. The report includes a detailed analysis of the market competitive landscape, with the help of detailed business profiles, analysis, project feasibility analysis, and several other details about the key companies operating in the market.
The study objectives of this report are:
To study and forecast the market size of Flir PTZ long range thermal imaging cameras in global market.
To analyze the global key players, analysis, value and global market share for top players.
To define, describe and forecast the market by type, end use and region.
To analyze and compare the market status and forecast among global major regions.
To analyze the global key regions market potential and advantage, opportunity and challenge, restraints and risks.
To identify significant trends and factors driving or inhibiting the market growth.
To analyze the opportunities in the market for stakeholders by identifying the high growth segments.
To strategically analyze each submarket with respect to individual growth trend and their contribution to the market
To analyze competitive developments such as expansions, agreements, new product launches, and acquisitions in the market.
To strategically profile the key players and comprehensively analyze their growth strategies.
The Flir PTZ long range thermal imaging cameras market research report completely covers the vital statistics of the capacity, production, value, cost/profit, supply/demand import/export, further divided by company and country, and by application/type for best possible updated data representation in the figures, tables, pie chart, and graphs. These data representations provide predictive data regarding the future estimations for convincing market growth. The detailed and comprehensive knowledge about our publishers makes us out of the box in case of market analysis.
Key questions answered in this report
What will the market size be in 2026 and what will the growth rate be?
What are the key market trends?
What is driving this market?
What are the challenges to market growth?
Who are the key vendors in this market space?
What are the market opportunities and threats faced by the key vendors?
What are the strengths and weaknesses of the key vendors?
Table of Contents
Chapter 1: Global Flir PTZ long range thermal imaging cameras Market Overview
Chapter 2: Flir PTZ long range thermal imaging cameras Market Data Analysis
Chapter 3: Flir PTZ long range thermal imaging cameras Technical Data Analysis
Chapter 4:Flir PTZ long range thermal imaging cameras Government Policy and News
Chapter 5: Global Flir PTZ long range thermal imaging cameras Market Manufacturing Process and Cost Structure
Flir PTZ long range thermal imaging cameras for sale
Chapter 6: PTZ flir thermal imaging Long Range Camera Productions Supply Sales Demand Market Status and Forecast
Chapter 7: PTZ flir thermal imaging Long Range Camera Key Manufacturers
Chapter 8: PTZ flir thermal imaging camera Up and Down Stream Industry Analysis
Chapter 9: PTZ flir thermal imaging camera Marketing Strategy -Long Range Camera Analysis
Chapter 10: PTZ flir Long Range thermal Camera Development Trend Analysis
Chapter 11: Global PTZ flir Long Range thermal imager Camera Market New Project Investment Feasibility Analysis