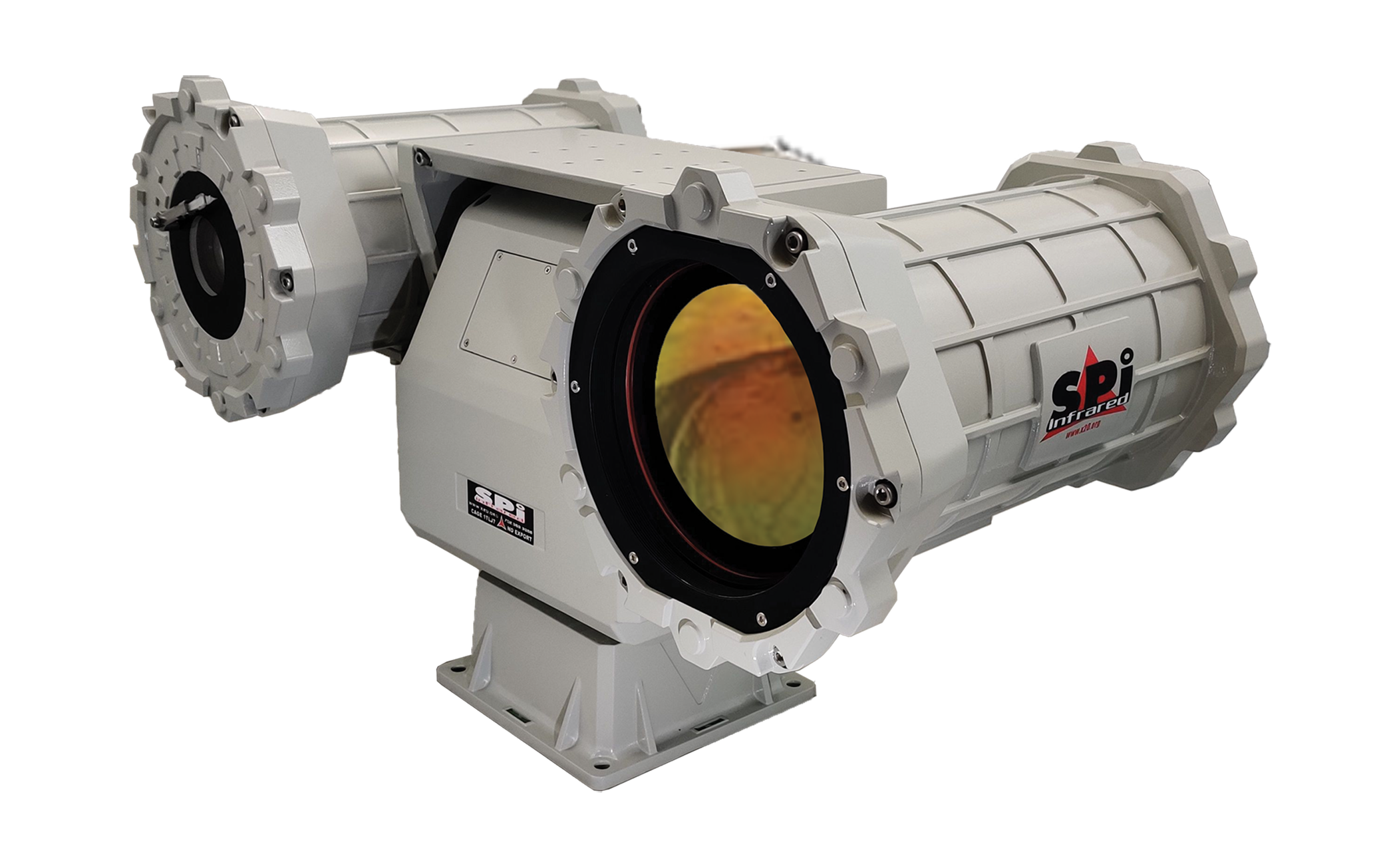 The M7 Falcon is a high performance Long range thermal imaging flir PTZ camera
That packs Advanced multi EO/IR sensors for exceptional day & night vision capabilities. Multiple fixed and continuous telephoto zoom long range Germanium lenses are available to satisfy long range Detection, Recognition and Identification of targets of interest.
The rugged, Cost effective all weather gimbal packs a plethora of features useful for effective
24/7 security and surveillance applications. Instant Optical zoom on both
the thermal Flir camera channel and the visible daytime low light camera
channel are easily accessible via a host of controlling options.
The all weather M7 Falcon Long Range Thermal Camera can
be used on fixed, marine, telescoping mast pole and mobile
mounted applications in any hot/cold climates.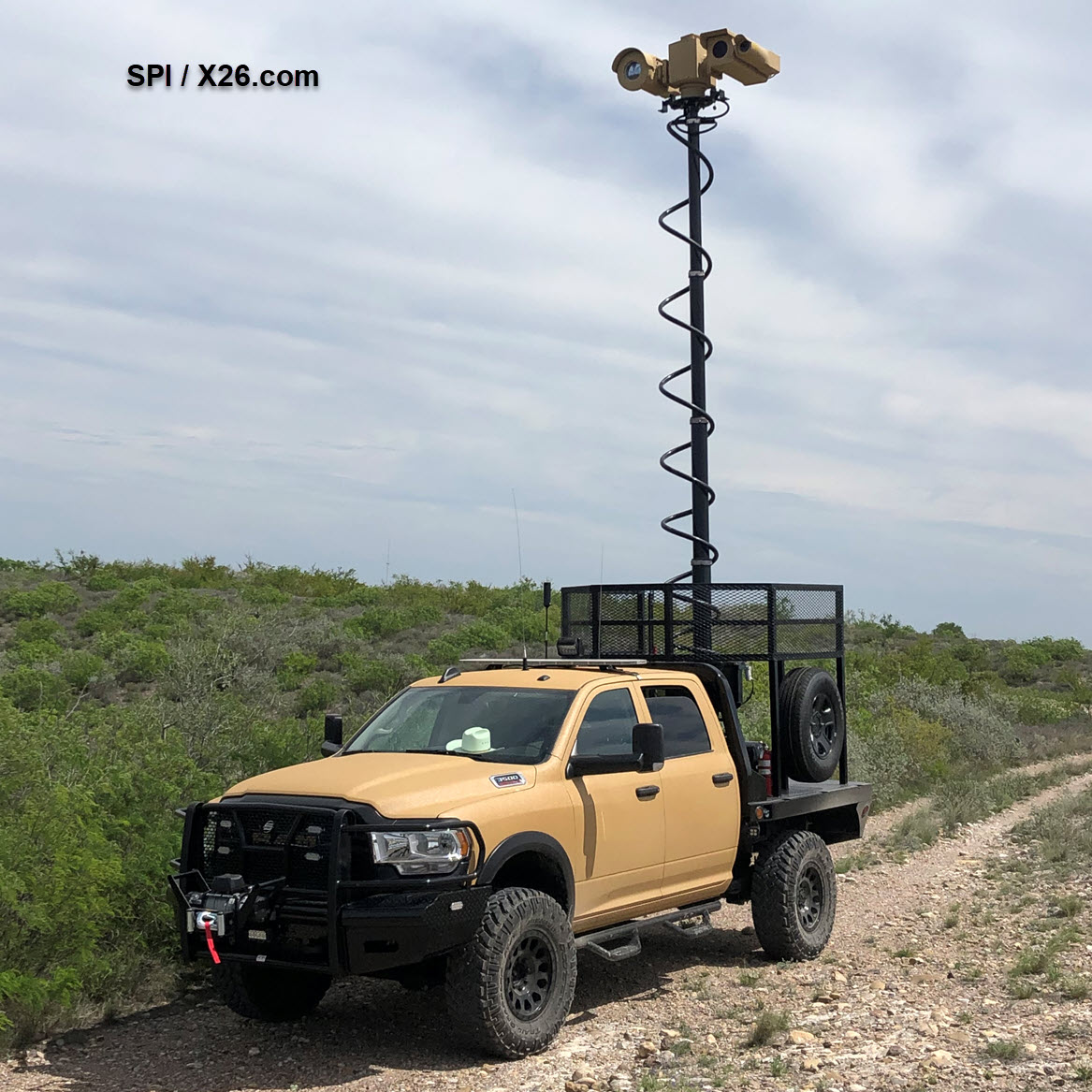 The M7 Falcon long range thermal camera is an affordable day/night security
solution for surveillance of borders, coastlines, shorelines and high value/critical
perimeter environments. The high speed Pan Tilt Gimbal has zero backlash and is
positioned by the user's preference of speeds.
The System Has a multitude of useful EO/IR ISR DRI features easily controlled by the user.
M7 FALCON LONG RANGE THERMAL CAMERA STANDARD FEATURES
Full PTZ controls with 360 degree continuous rotation
Hardened/coated anti glare optics
Smooth Accurate and rapid Auto Focus algorithm
Rugged, All weather design can withstand harsh environments
uninterrupted 24/7/365 day/night operation
 Solid state, reliable  maintenance free system
All metal construction
Ultra sensitive, long range thermal imaging flir focal plane array technology
High fidelity, long range, low light BSI CMOS CCTV television camera
On Screen symbology with sensors and gimbal status indicator
Smooth, jitter free, variable user selectable azimuth/elevation gimbal movement
Multiple thermal imaging Color and monochrome palettes
Latest advanced LWIR uncooled Focal Plane Array (FPA) sensor technology
Protected from intense energy sources and sun damage
Long life system utilizing the highest quality electronic and mechanical components
Reliable platform ensures years of maintenance free operation
Rangefinder with scale for Human and Vehicle target location
Gimbal heading indicator Windage/Elevation
Onboard user selectable enhancement features (Gamma, Polarity, Calibration, Detail Enhancement, Brightness, Contrast, Auto Or Manual Focus, Ranging, Sensor Protection, Crosshair Selection, MSCD,  Symbology Overlay, Stabilization)
User selectable full PTZ (Pan Tilt Zoom) manipulation
Simple to Install, learn and operate
System Includes Keyboard, Joystick, Monitors, Cables and all standard accessories ready to Plug N Play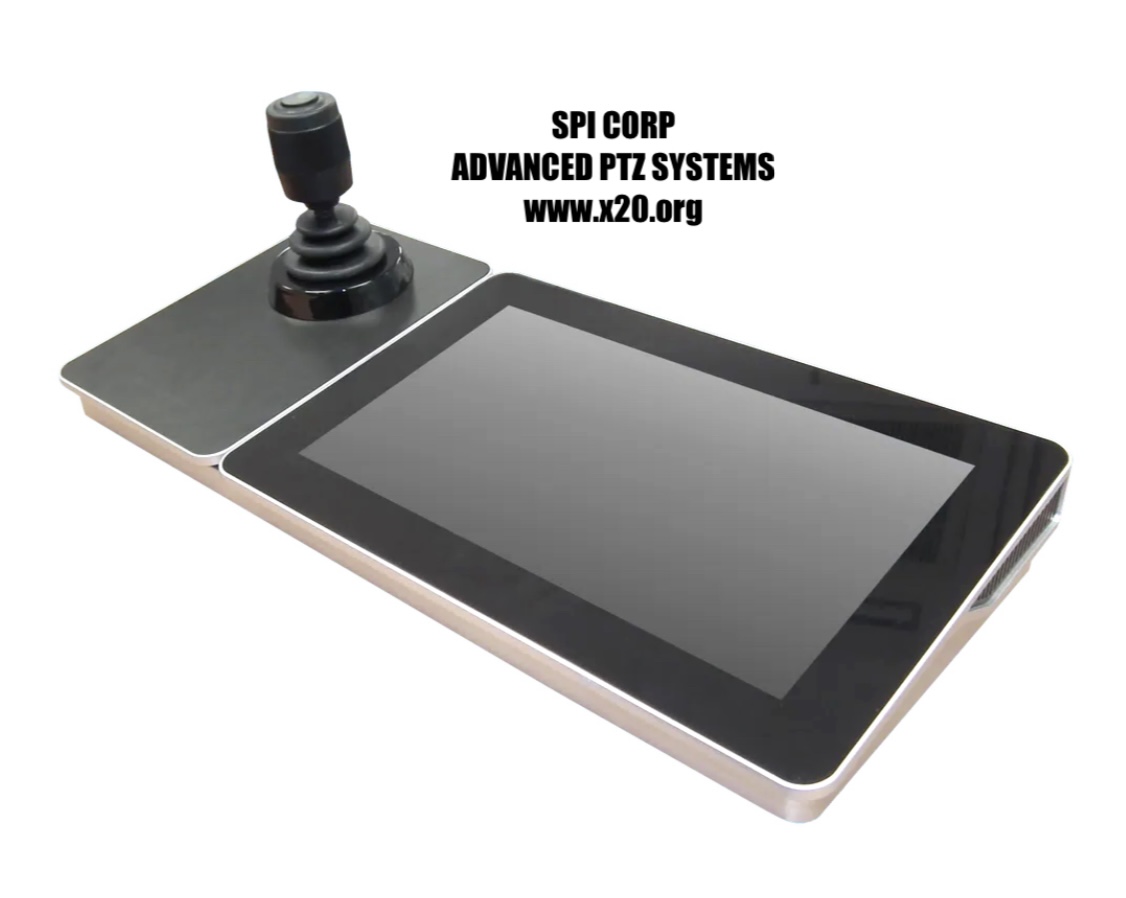 THE SBE795 AI Innovative panel is a super easy to use robust touchscreen for full camera controlling / viewing with integrated 6 dimensional Joystick and HD resolution screen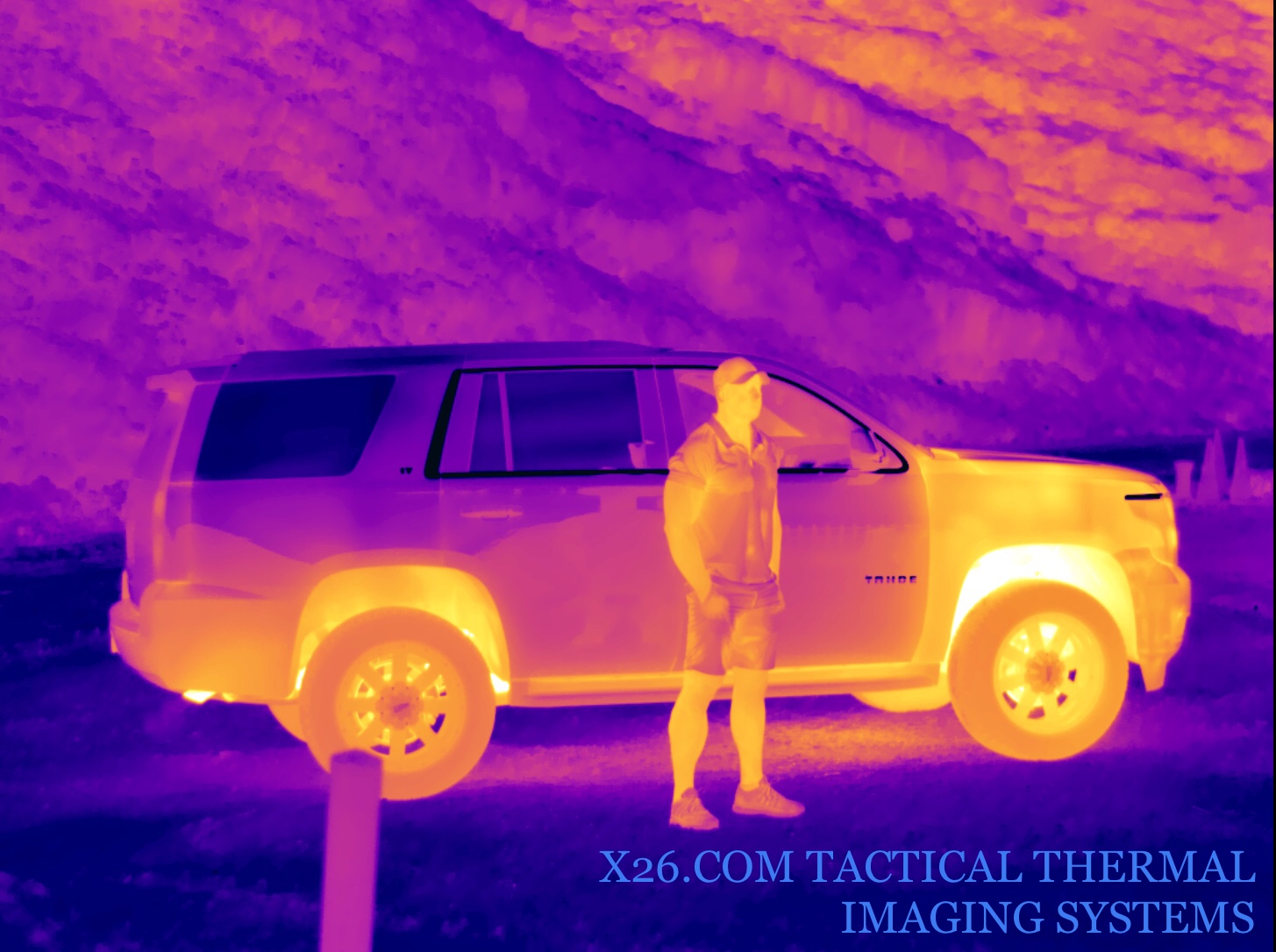 When looking for a high quality, cost effective Long Range thermal camera with PTZ and
Multi sensor Day/Night optics, there are many choices, The M7 Falcon Incorporates a
plethora of useful features for security, ISR and surveillance into a rugged all weather
system that's simple to install, learn and operate.The M7 Falcon Long Range Thermal
camera is priced less than Half of our competitors and offers you the highest quality
Electronic and mechanical components in a package that will last for years, even in
constant daily usage and in harsh environments.
M7 FALCON SAMPLE MONO AND COLOR PALETTE SCREENSHOTS






---
The M7 Falcon can cut and see through thick smoke and environmental clutter.
The image below shows the power of thermal imaging sensing through thick smoke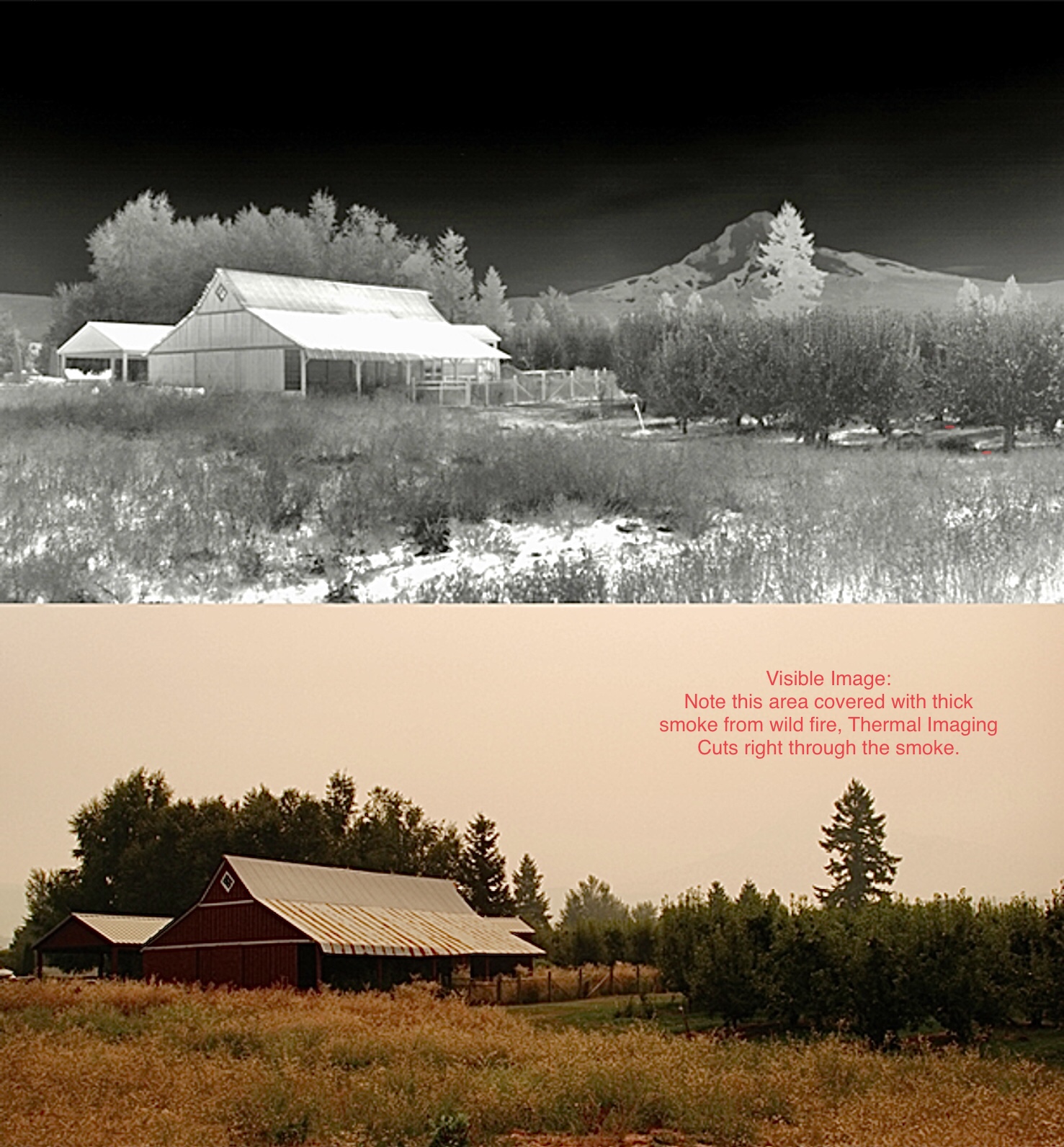 ---