SPI offers a wide array of MWIR, LWIR, SWIR cooled and uncooled used, rebuilt, reconditioned thermal infrared imaging FLIR cameras
for a wide array of law enforcement, security. Military. Industrial and condition monitoring applications.
We specialize in high end, MWIR, LWIR, cooled  uncooled specialty hard to find
HD high definition thermal infrared camera, MWIR, 3-5 micron, SWIR, MIDWAVE, QWIP, High temperature
and a wide array of custom, COTS exotic handheld, portable, lab, fixed, PTZ thermal infrared imaging IR cameras.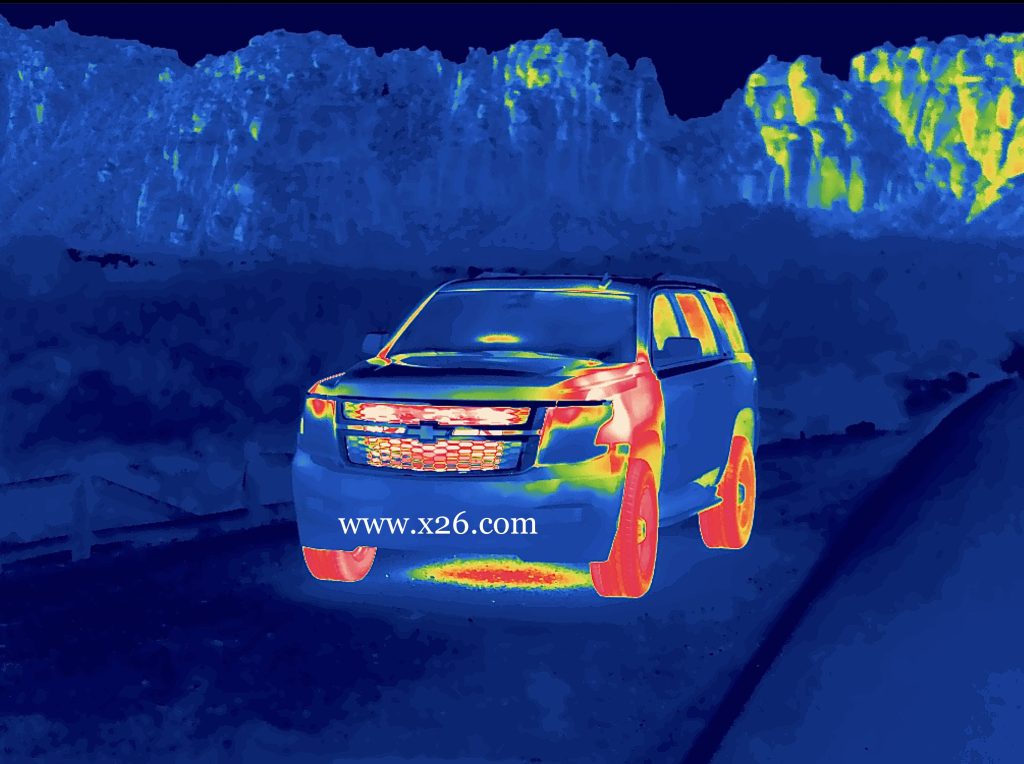 ---
Contact us for discounted pricing on used MWIR, LWIR, SWIR
thermal Infrared FLIR IR camera systems 
---

We buy and take trade in thermal infrared IR imaging cameras,
sell us or trade in your thermal imaging flir IR cameras.
---
FLIR TELEDYNE HD High Definition T1020, T1K, T1010 thermal portable high temperature thermal IR imaging camera
With its remarkable range, up to 3.1 M resolution (UltraMax®), and an agile, new user interface, FLIR's flagship T1020 is designed to streamline your workday, and make you the hero. For the sharpest images, the truest temperatures, the most flexibility—the T1020 is the ultimate result of five decades of infrared expertise.
EXPERT FEATURES

The T1020 now offers an agile new GUI that responds like a smartphone, plus live image enhancements such as 1-Touch Level/Span.

EXCEPTIONAL MEASUREMENT PERFORMANCE

The FLIR OSX™ Precision HDIR optical system offers continuous autofocus and crisp resolution for accurate measurements, even from a distance.

COMPACT AND EASY TO USE

The T1020 has a 120° rotating optical block and bright, high-resolution LCD viewfinder, putting any target within comfortable viewing range.
---
FLIR TELEDYNE T620 portable thermal infrared IR imaging camera
FLIR T620 Offers
The FLIR T620 is one of the most extensive and advanced thermal imaging cameras available with several convenient features such as a tillable lens, wi-fi connectivity and much more.
Features:
NEW UltraMax – allows you to generate reports with images that have four times as many pixels, and 50% less noise, so you'll be able to zoom in on smaller targets and measure them more accurately than ever.
Its infrared resolution is the highest of its class, at 640 X 480 pixels it offers greater accuracy and readability from greater distances
A thermal sensitivity of <50mK to enable quick and accurate imaging of targets
An optimized temperature range of -4°F to 302°F (-20°C to 150°C) or 212°F to 1202°F (100°C to 650°C)
New higher resolution digital camera with a 5 megapixel detector and LED lamps
A large 4.3″ LCD touch screen with efficient on-screen report
Wi-Fi connectivity allows to send data to smart phones and tablets and now even personal computers
More measurement tools allow for a total of 10 measurement spots and 5 box areas
And ergonomic tilting lens that allows a 120° rotation for more comfortable operation
Bluetooth communication lets your link and store moisture and clamp meter reading wirelessly to your camera
Thermal fusion and picture-in-picture allow you to see both visible images and infrared thermal images side by side, or blended as one for better depictions
Capable of creating MPEG4 non-radiometric infrared or daylight video recording
Realtime video frame rate
Capable of streaming MPEG4 videos over Wi-Fi
Applications:
Ideal for detecting electrical malfunctions such as hot fuses; internal winding problems in motors; bearing problems in motors; and for heat loss in buildings
---
FLIR Thermacam P620 P640 portable thermal IR imaging radiometric thermography camera
FLIR P640 is the highest performing infrared inspection system available. With its state of the art technology, including 640×480 detector resolution and unique ergonomic design it is the natural choice for professional thermographers that want the most efficient instrument producing professional results.
• Image resolution 640×480
• Sensitivity 30 mK
• Large high resolution 5.6" flip-out
LCD
• Tiltable high resolution viewfinder
• High performance lenses with
USM technology
• 1-8 times continuous zoom with pan
• Picture in Picture
• Thermal fusion: above, below
interval
• Rotatable handle for convenient
operation
• Built-in 3.2 Mpixel digital camera with target illuminator
• Standard temperature range -40°Cto500°C
• Real time radiometric storage to built-in RAM
• Periodic storage
• Panorama
• Voice and text annotation • MPEG-4 streaming to PC
using USB or FireWire • Programmable buttons
Fusion, a function that lets you display a part of digital photo as an infrared image.
FLIR Systems FLIR P640 is an affordable easy-to-operate high- performance infrared camera that delivers accurate temperature measurements at productive and safe distances. This makes the P640 camera an ideal solution for cost-effective and efficient predictive maintenance programs.
The P640 includes an integrated 3.2 megapixel camera to aid in reporting. Infrared and visual images taken with the P640 can be stored in standard JPEG formats.The P640 visual camera includes matching Field Of View lenses, so IR and visual images are shown at similar long distances using the same Field Of View.
---

MWIR MIDWAVE 3-5µm (Micron) Ultra sensitive Cooled Thermal infrared imaging cameras
We stock an assortment of used MWIR camera systems from portable to fixed systems
THERMACAM inframetrics SC1000, Agema FLIR THV550 thermovision 550. QWIP cooled cameras.
infracam, Milcam, qualitative and quantitative radiometric IR cameras for a hose of applications.
FLIR Thermacam Infrared Thermal Imaging Cameras
Unparalleled Thermal Precision
FLIR's proprietary Quantum Well Infrared Photodetector (QWIP) Focal Plane Array (FPA) Sensor technology powers the most advanced IR detector available, providing outstanding image resolution and unparalleled temperature measurement precision.
also available INSB, PTSI, MCT, SLS thermal cameras.
Advanced Technology
Ultra-high thermal sensitivity, extremely wide dynamic range, revolutionary long wave imaging performance and high-speed data acquisition capabilities make the MWIR/QWIP the most advanced solution for IR temperature measurement and thermal analysis in non-destructive evaluation, research and development, and product design
Exceptional Image Quality
QWIP technology is the most advanced long wave focal plane array functionality available, delivering advances in thermal sensitivity unrivaled by any other commercial IR camera. The system gives users exceptional image stability and uniformity – ideal for applications where precise temperature measurements and high thermal sensitivity are paramount.
A Multitude of Options
Multiple temperature ranges offer optimal measurement options for diverse applications, target size, distance and speed. A wide range of optics allows users to adapt the system to a variety of situations, and measure extremely small or distant targets without sacrificing image quality, resolution or sensitivity.
Typical MWIR camera Specifications:
Imaging Performance
Field of view/min focus distance
20˚x15˚ /0.3m
Spatial resolution (IFOV)
1.1 mrad
Thermal sensitivity
20 mK at 30˚C
Image frequency
50/60 Hz non-interlaced (standard)
Electronic zoom function
1-8X continuous
Detector
Type
GaAs, Quantum Well Infrared Photodetector (QWIP), 320×240 pixels

INSB 640×480

Spectral range
8 to 9µm / 3 to 5 µm
Detector Cooling
Stirling cooled to 70K, cool down time <6 minutes
Measurement
Temperature range
-20˚C to +1500˚C (-4˚F to 2732˚F), 4 ranges
Up to +2000˚C (+3632˚F), optional
Accuracy
±1% or ±1˚C (for measurement ranges up to +150˚C)
±2% or ±2˚C (for measurement ranges above +150˚C)
Atmospheric transmission correction
Automatic, based on inputs for distance, atmospheric temperature and relative humidity
Optics transmission correction
Automatic, based on signals from 5 internal sensors
Automatic emissivity correction
Variable from 0.1 to 1.0 or select from listings in pre-defined materials list
Image Presentation
Video output
RS170 EIA/NTSC or CCIR/PAL composite, S-video, and 14-bit digital serial link
Image Storage
Type
High capacity PC-Card, ATA compatible (160MB min)
File formats
14-bit radiometric IR digital image (IMG),includes header file with all radiometric data 8-bit standard bitmap (BMP), image only or image with screen graphics Every image stored in both formats
Environmental Specifications
Operating temperature range
-15˚C to +50˚C (5˚F to 122˚F)
Storage temperature range
-40˚C to +70˚C (-40˚F to 158˚F)
Humidity
Operating and storage: 10% to 95%, non-condensing
Encapsulation
IP 54 IEC 529 (metal casing)
Shock
Operational: 25G, IEC 68-2-29
Vibration
Operational: 2G, IEC 68-2-6
Physical Characteristics
Weight
3.2 kg (7.0 lbs.)
Size
220mm x 135mm x 130mm (8.7" x 5.3" x 5.1")