LONG RANGE THERMAL IMAGING FLIR CAMERA with PTZ EO/IR HD EXTENDED DETECTION CAPABILITIES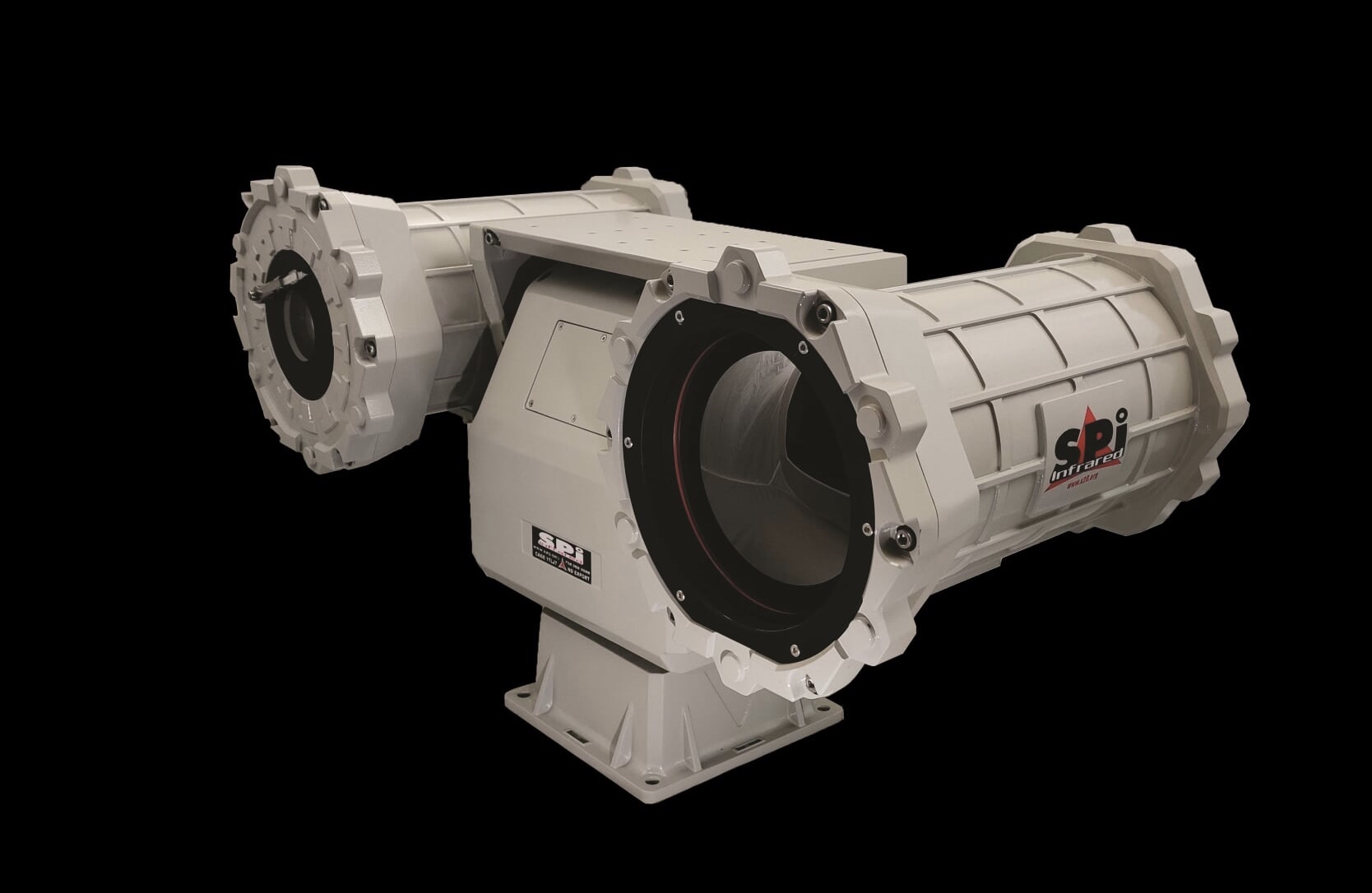 M7 Falcon PRO XLR Extended long range HD
thermal imaging flir PTZ EO/IR camera 

The M7 Falcon is a high performance multi sensor stabilized
extended Long range LWIR uncooled high reliability all weather rugged thermal camera.
The rugged, Cost effective all weather gimbal packs a plethora of features useful for effective
24/7 security and surveillance applications. Instant Optical zoom on both
the thermal Flir camera channel and the visible daytime low light camera
channel are easily accessible via a host of controlling options.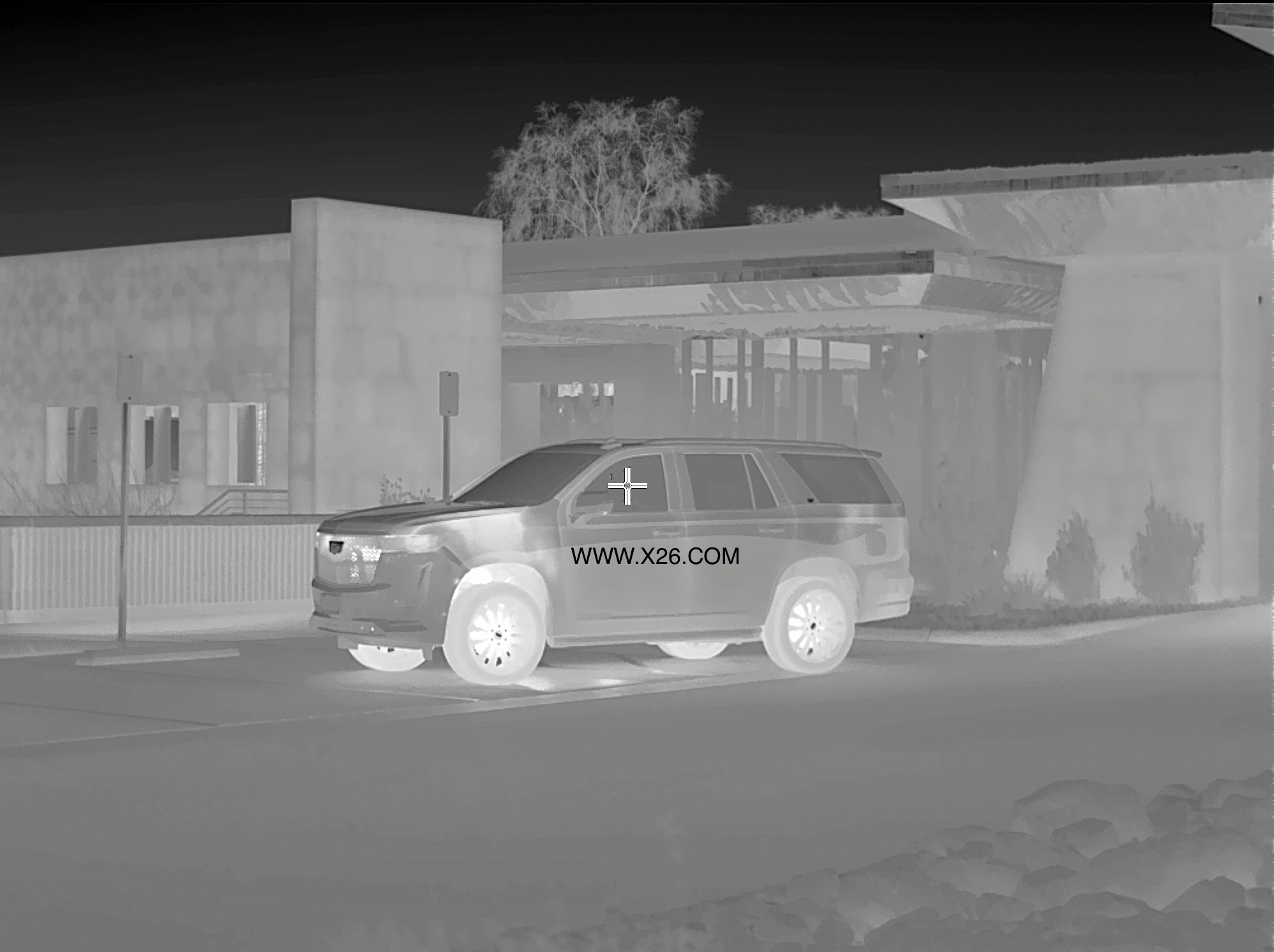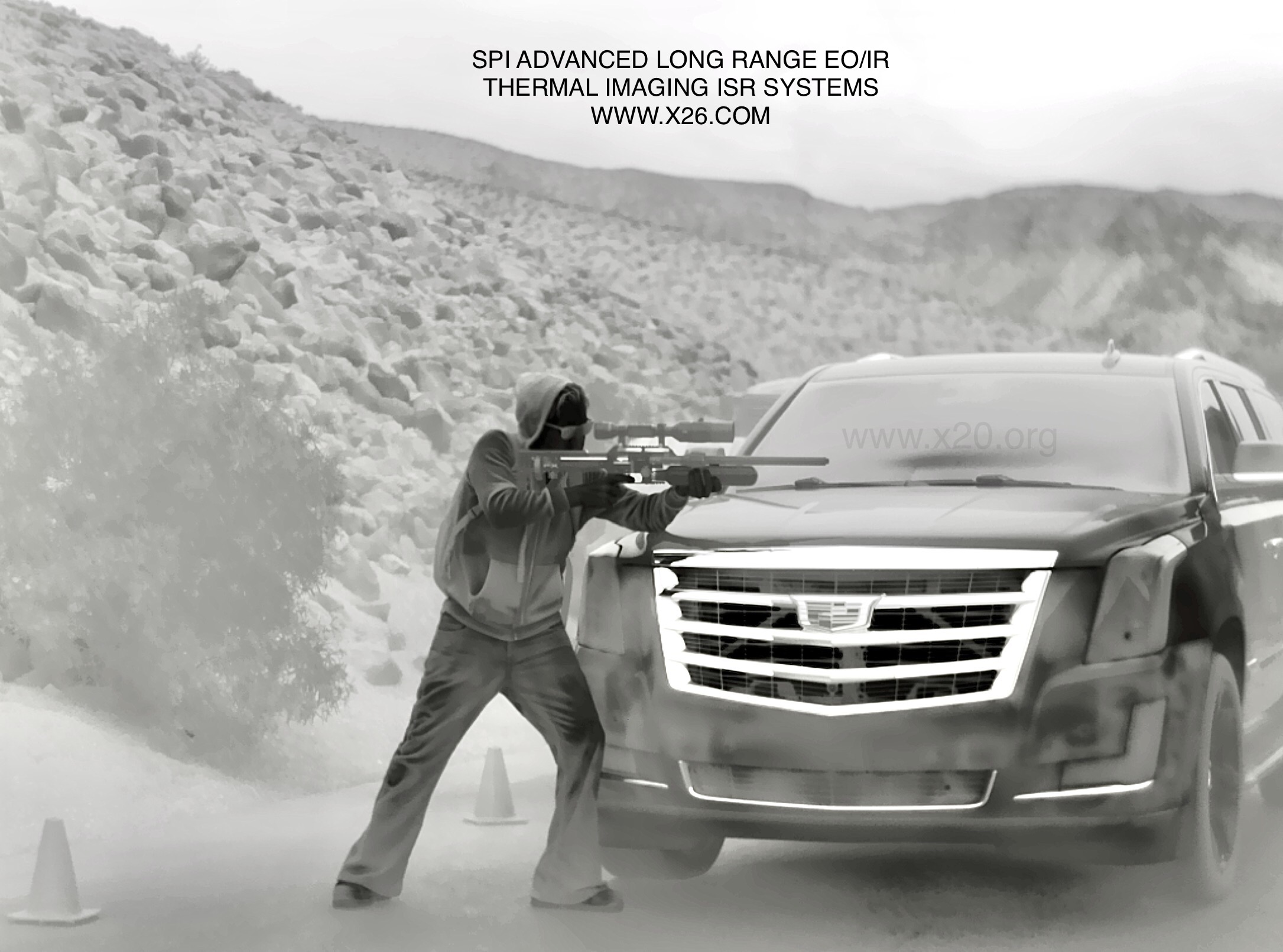 The all weather M7 Falcon Long Range Thermal Camera can
be used on fixed, marine, telescoping mast pole and mobile
mounted applications in any hot/cold climates.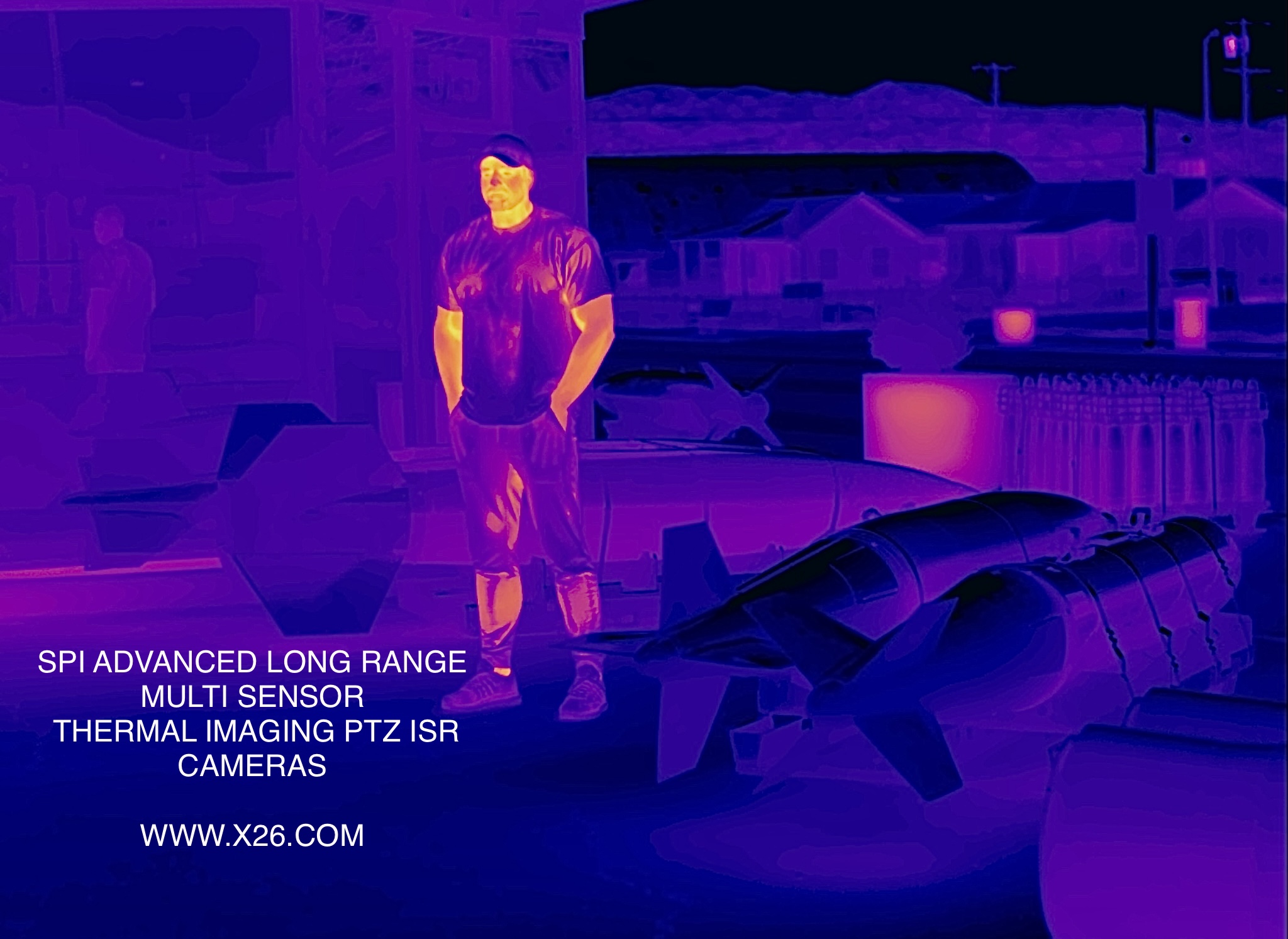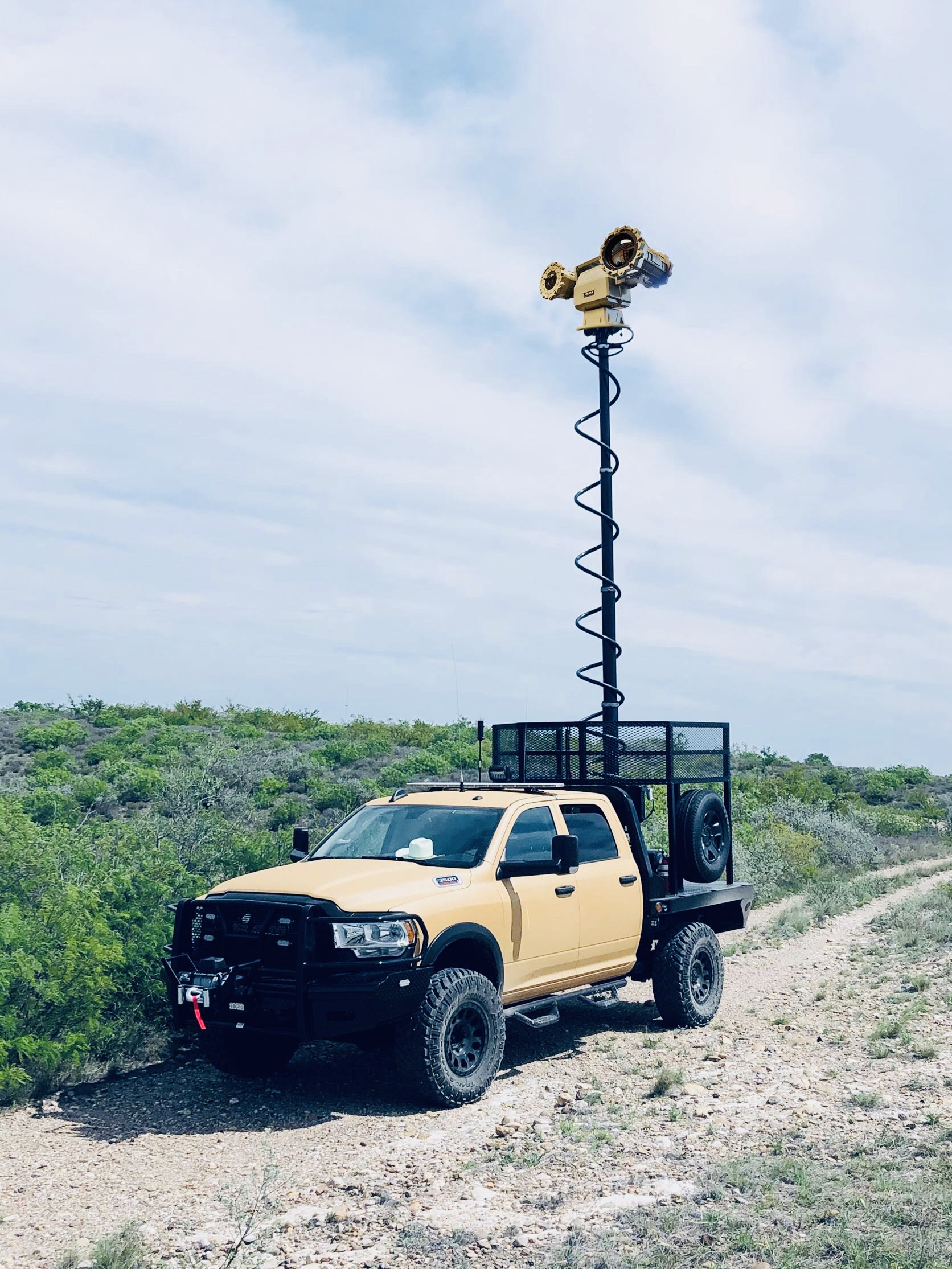 The M7 Falcon long range thermal camera is an affordable day/night security
solution for surveillance of borders, coastlines, shorelines and high value/critical
perimeter environments. The high speed Pan Tilt Gimbal has zero backlash and is
positioned by the user's preference of speeds.
The precision optronic System Has a multitude of useful EO/IR ISR DRI features easily controlled by the user.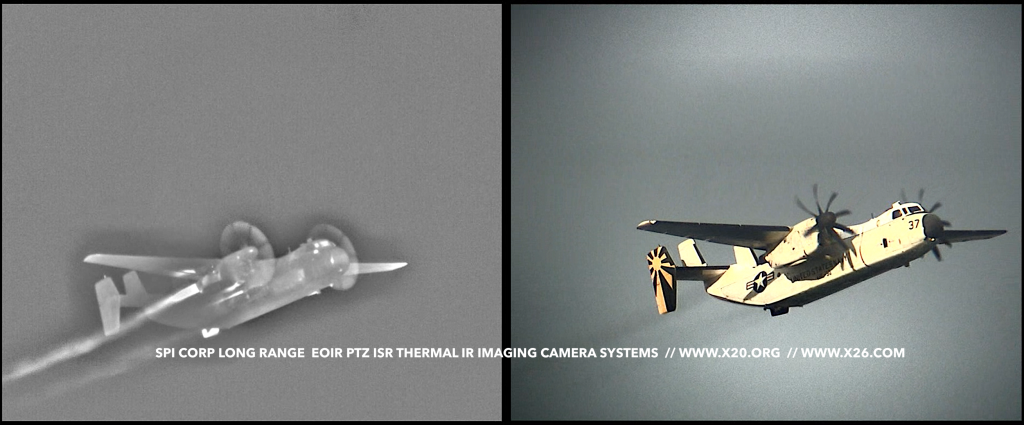 THE M7 FALCON OFFERS LONG RANGE THERMAL IMAGING FLIR CAPABILITIES IN A MAINTENANCE FREE 7-14µm LWIR LONGWAVE OPTRONICS PACKAGE THAT DELIVERS YEARS OF 24/7 IMAGING AND COSTING 1/4 th THE PRICE OF CRYOGENICALLY COOLED SYSTEMS.
GYRO-STABILIZATION AND EXTREME RUGGEDIZED DESIGN MAKES THE STSTEM IDEAL FOR LONG RANGE MARINE, GROUND AND SPECIAL USE APPLICATIONS.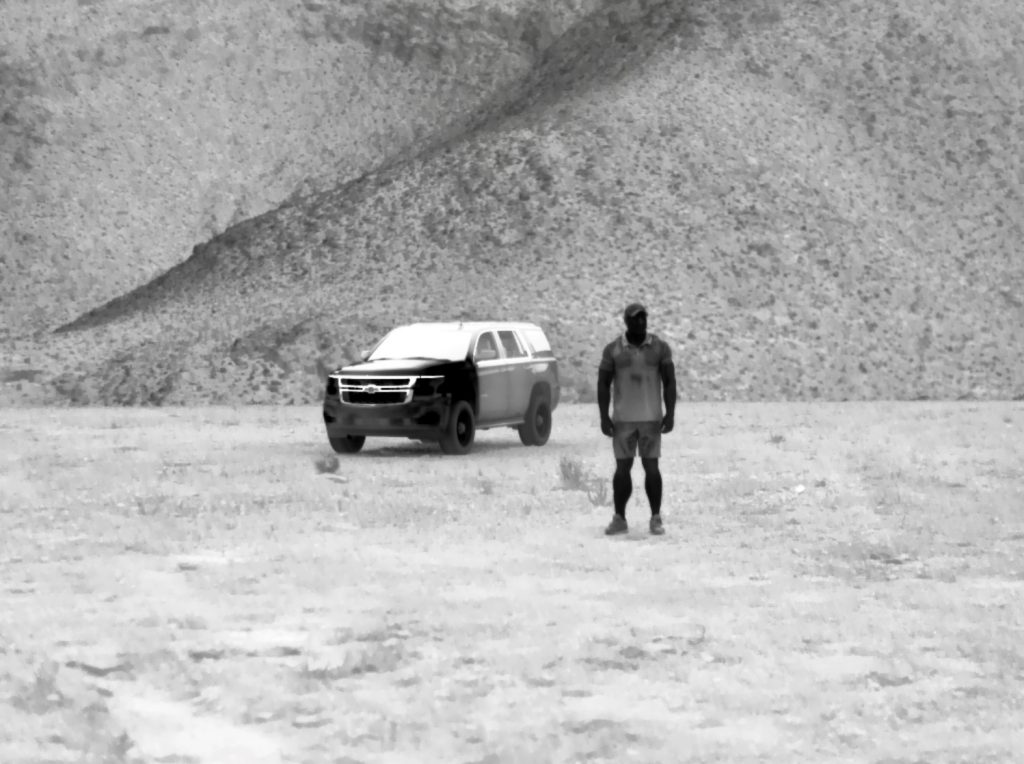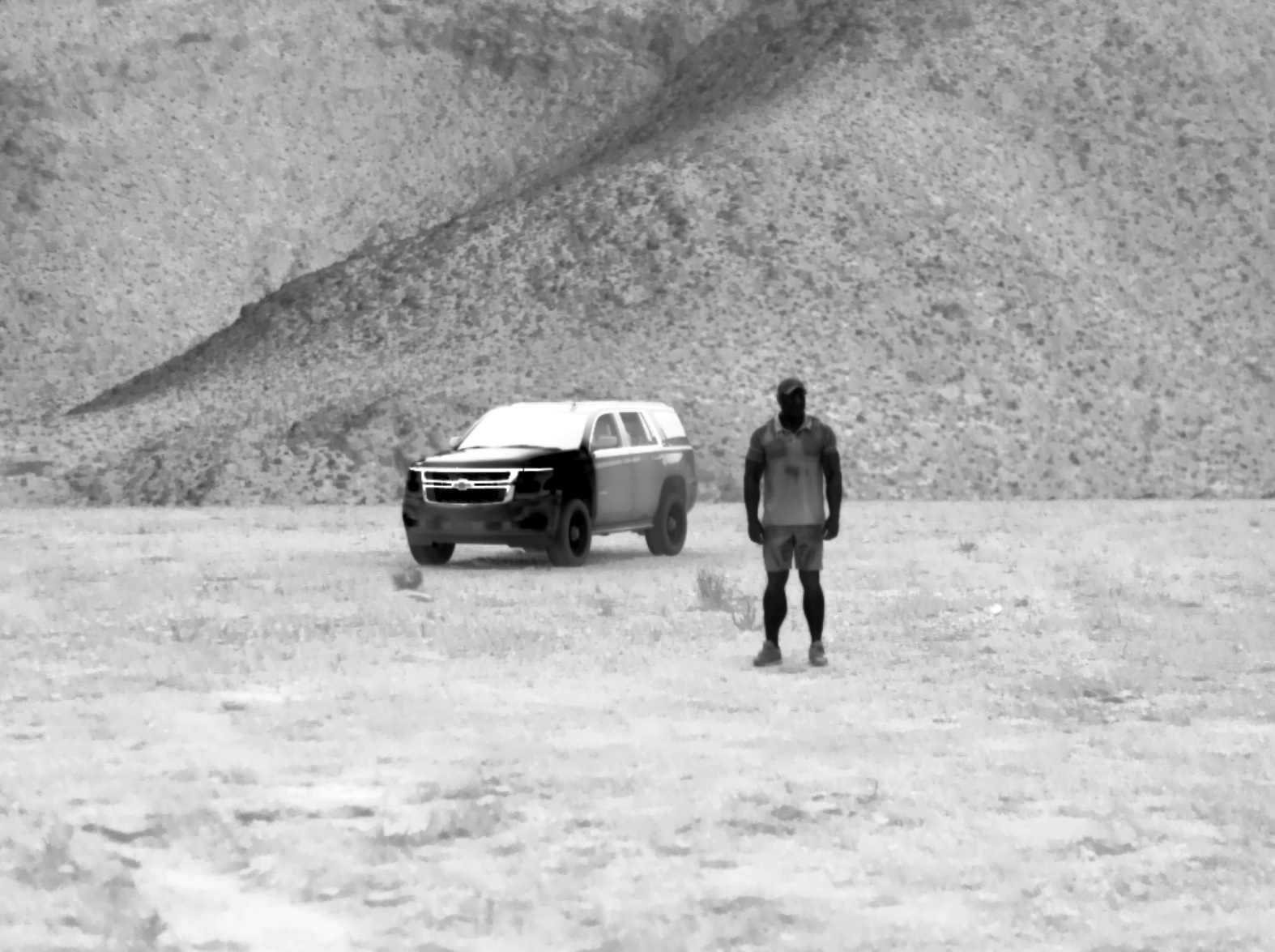 M7 FALCON LONG RANGE THERMAL CAMERA STANDARD FEATURES
Full PTZ controls with 360 degree continuous rotation
Hardened/coated anti glare optics
Smooth Accurate and rapid Auto Focus algorithm
Rugged, All weather design can withstand harsh environments
uninterrupted 24/7/365 day/night operation
 Solid state, reliable  maintenance free system
All metal construction
Ultra sensitive, long range thermal imaging flir focal plane array technology
High fidelity, long range, low light BSI CMOS CCTV television camera
On Screen symbology with sensors and gimbal status indicator
Smooth, jitter free, variable user selectable azimuth/elevation gimbal movement
Multiple thermal imaging Color and monochrome palettes
Latest advanced LWIR uncooled Focal Plane Array (FPA) sensor technology
Protected from intense energy sources and sun damage
Long life system utilizing the highest quality electronic and mechanical components
Reliable platform ensures years of maintenance free operation
LR2 Rangefinder with scale for Human and Vehicle target location
Gimbal heading indicator Windage/Elevation
Onboard user selectable enhancement features (Gamma, Polarity, Calibration, Detail Enhancement, Brightness, Contrast, Auto Or Manual Focus, Ranging, Sensor Protection, Crosshair Selection, MSCD,  Symbology Overlay, Stabilization)
User selectable full PTZ (Pan Tilt Zoom) manipulation
Simple to Install, learn and operate
System Includes Keyboard, Joystick, Monitors, Cables and all standard accessories ready to Plug N Play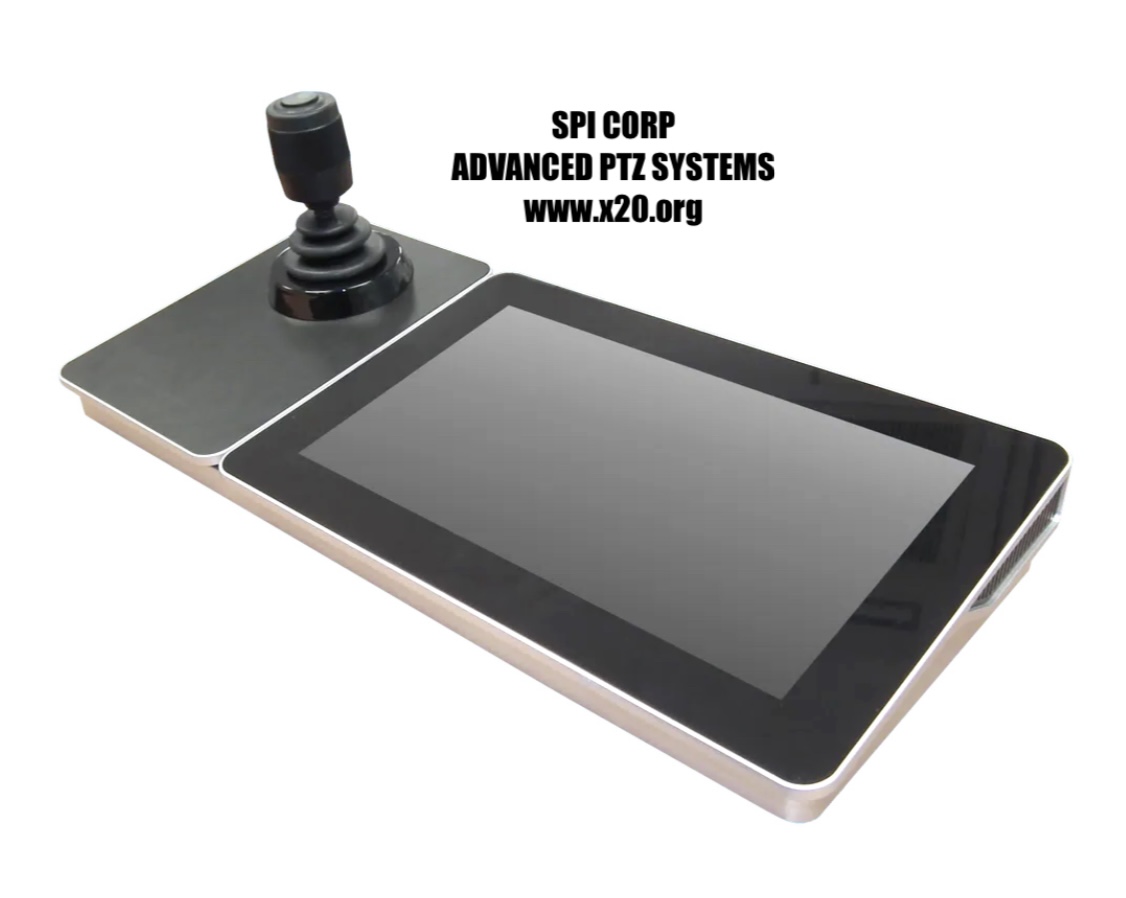 THE SBE795 AI Innovative panel is a super easy to use robust touchscreen for full camera controlling / viewing with integrated 6 dimensional Joystick and HD resolution screen.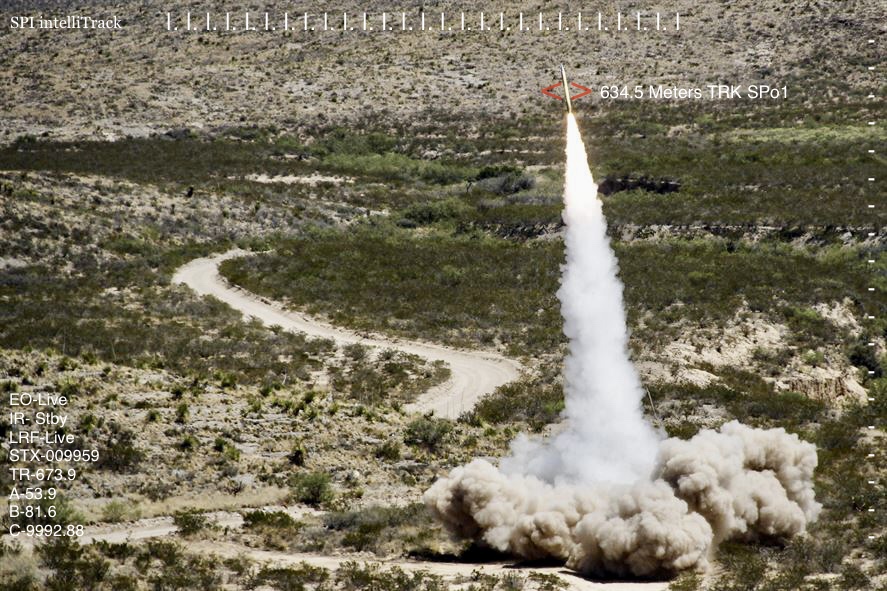 ---


The gimbal and all video feeds can be controlled and viewed via rugged
RTC2 mil-spec all weather touchscreen tablet for space saving and robust C2 controls.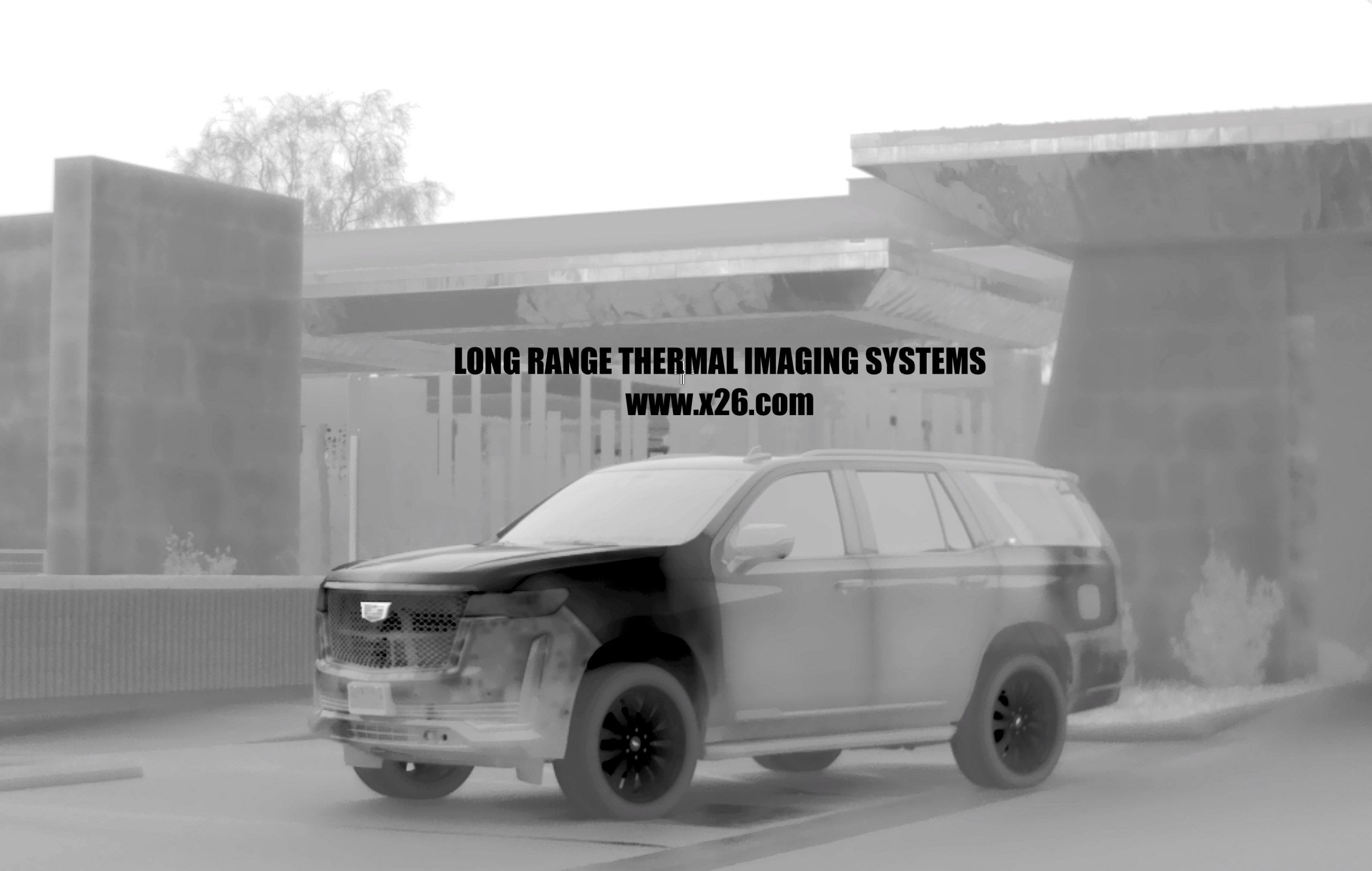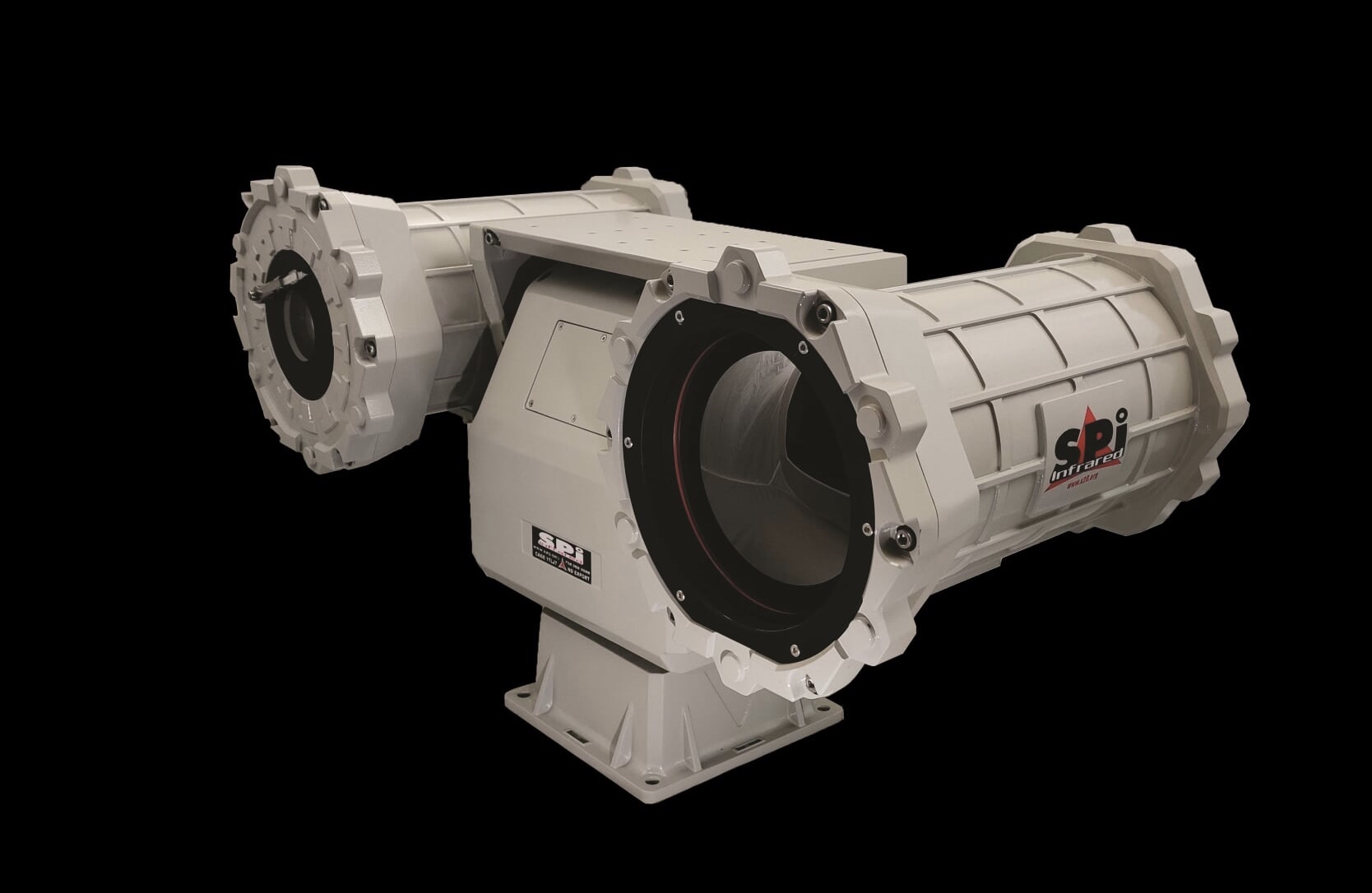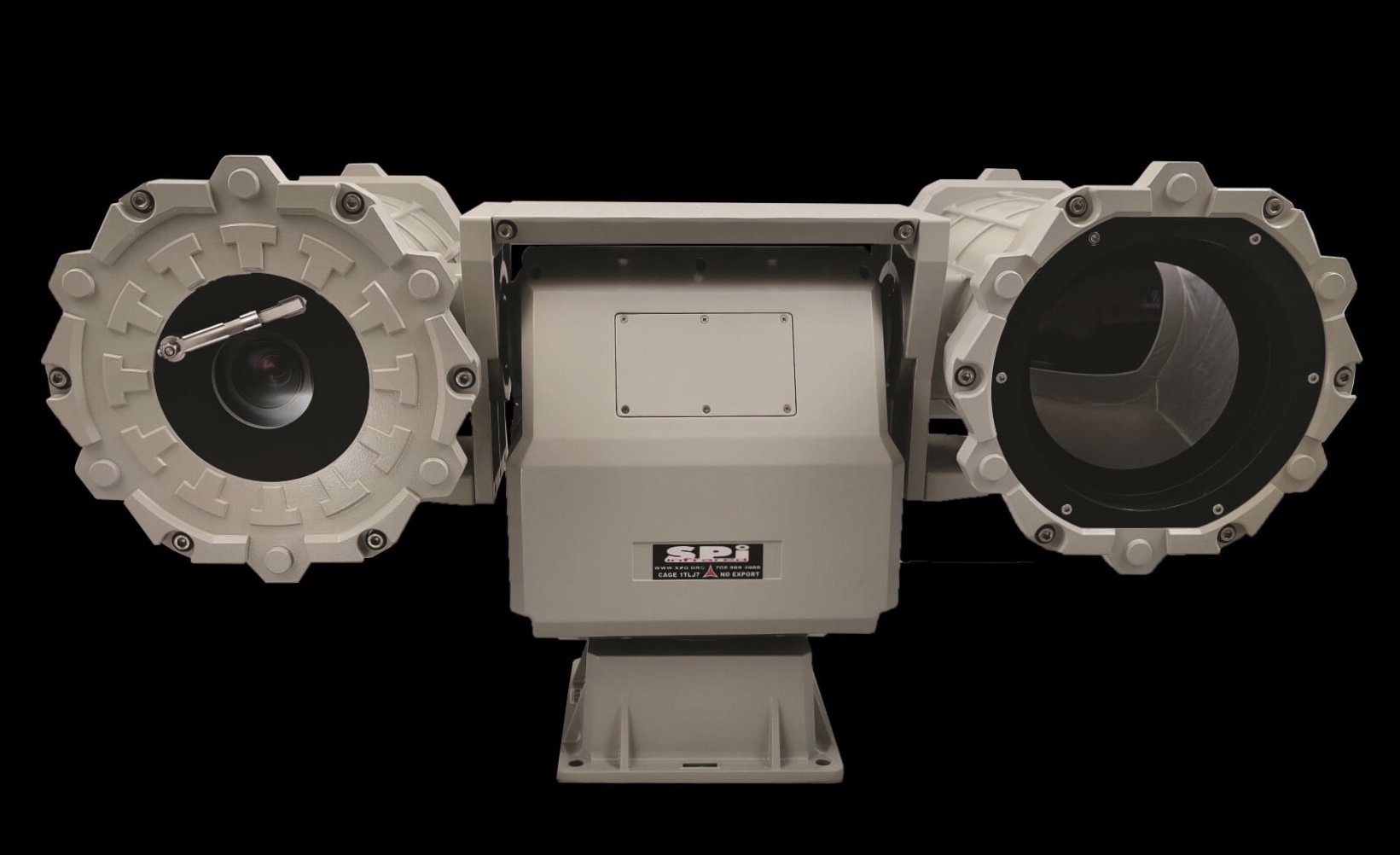 ---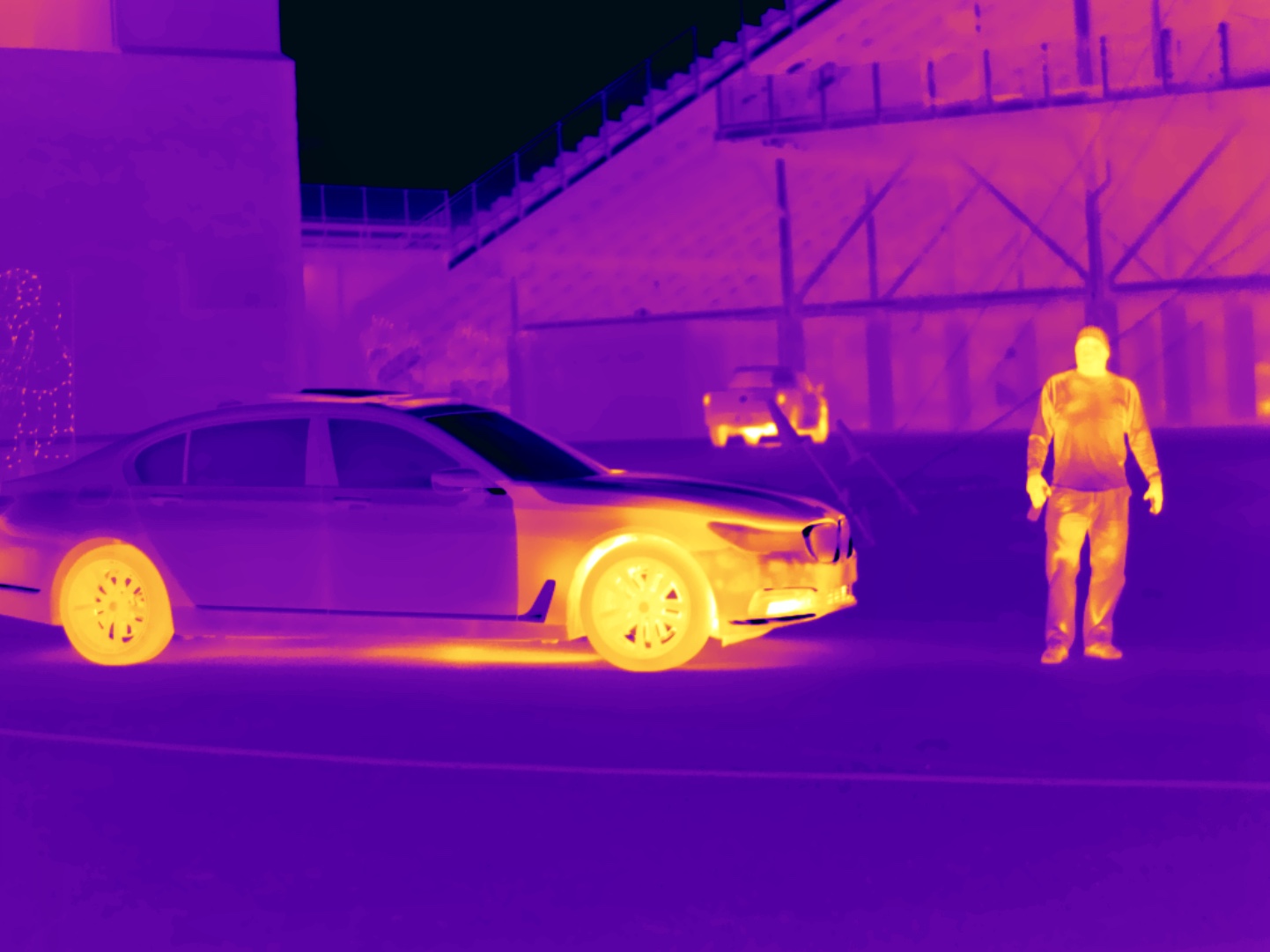 When looking for a high quality, cost effective Long Range thermal camera with PTZ and
Multi sensor Day/Night optics, there are many choices, The M7 Falcon Incorporates a
plethora of useful features for security, ISR and surveillance into a rugged all weather
system that's simple to install, learn and operate.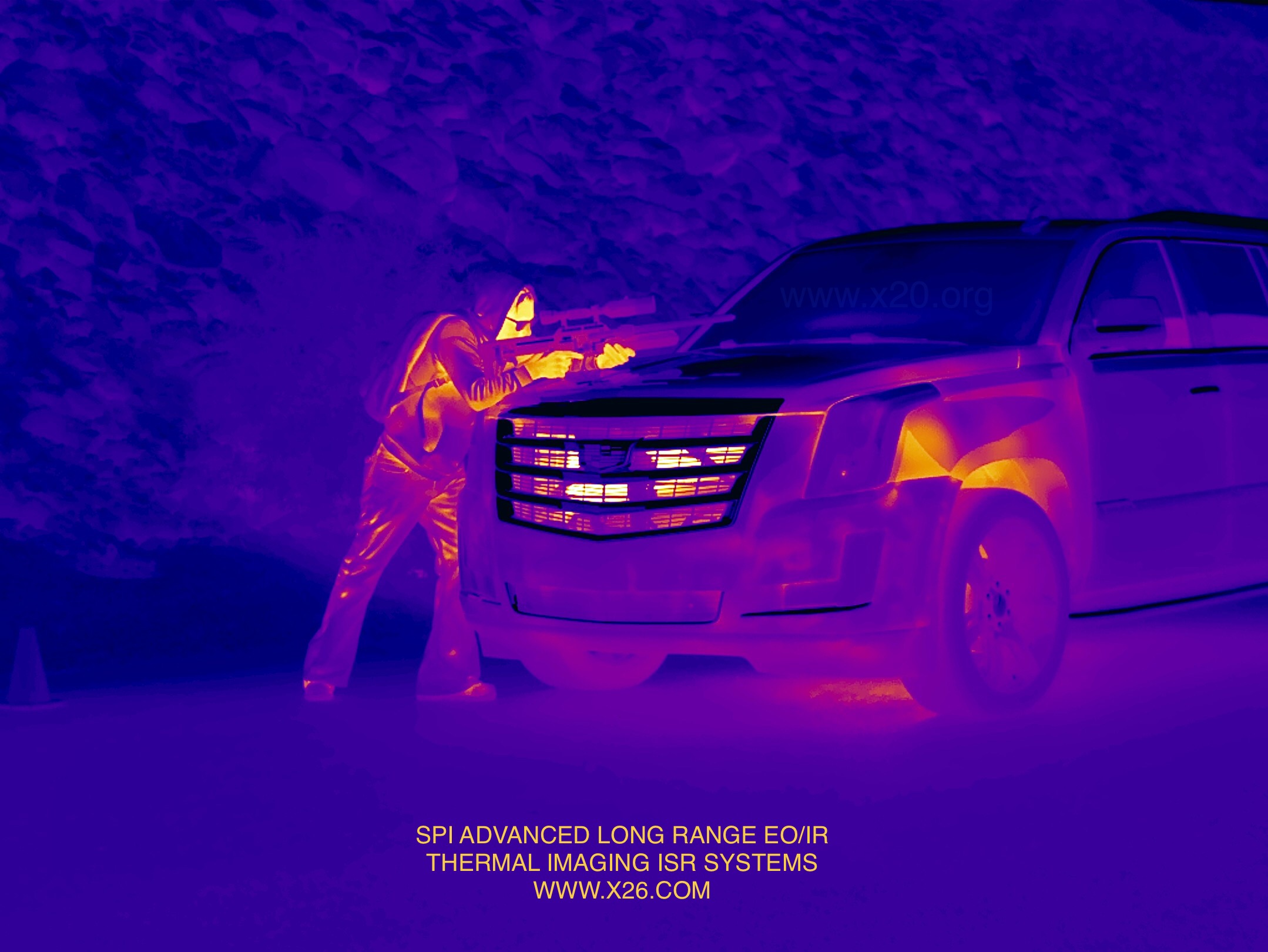 The M7 Falcon Long Range Thermal
camera is priced less than Half of our competitors and offers you the highest quality
Electronic and mechanical components in a package that will last for years, even in
constant daily usage and in harsh environments.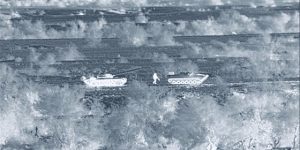 The M7 Falcon long range optoelectronic PTZ camera can cut and see through thick smoke, fog, haze and environmental clutter.
The image below shows the power of thermal imaging sensing through thick smoke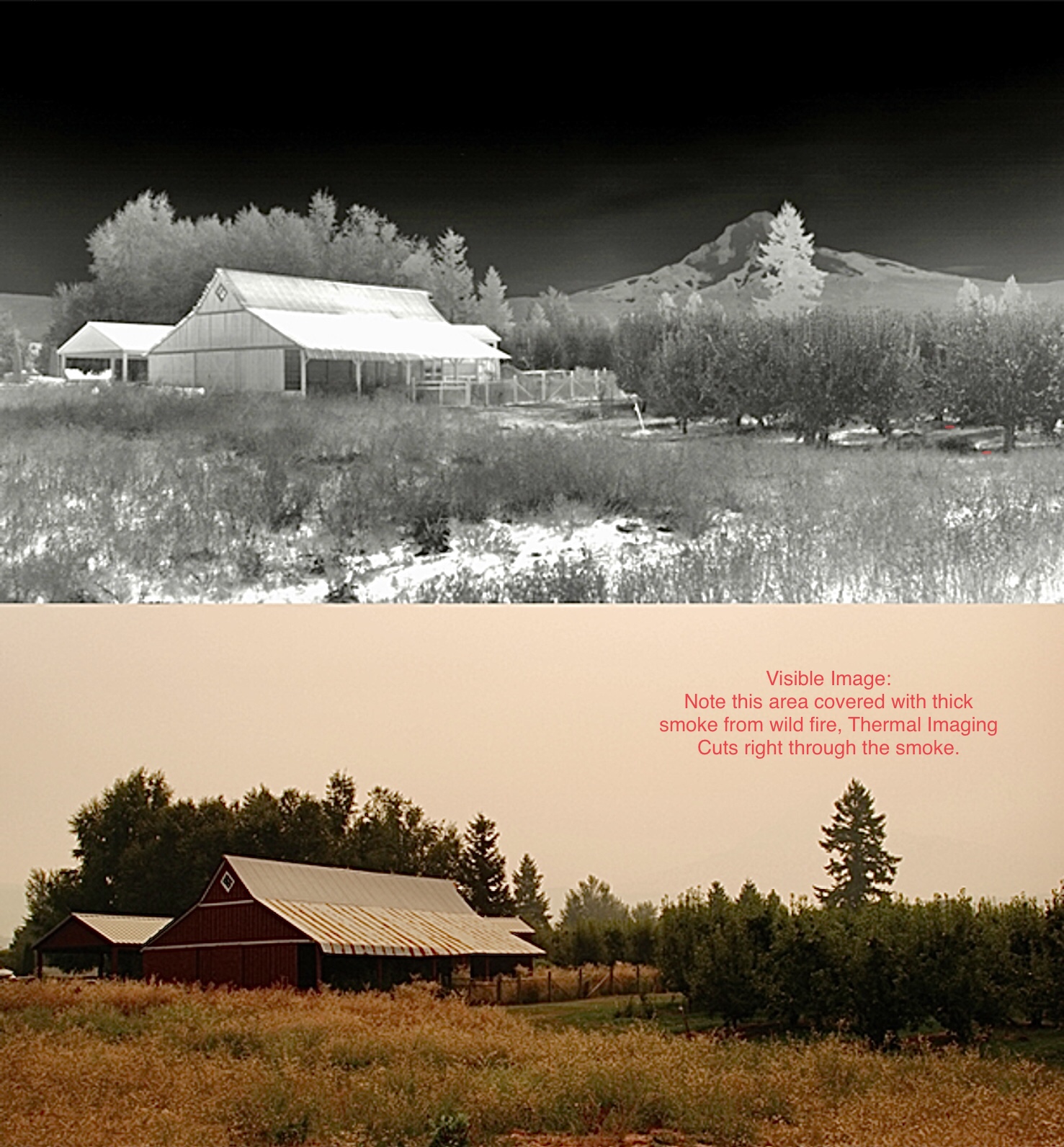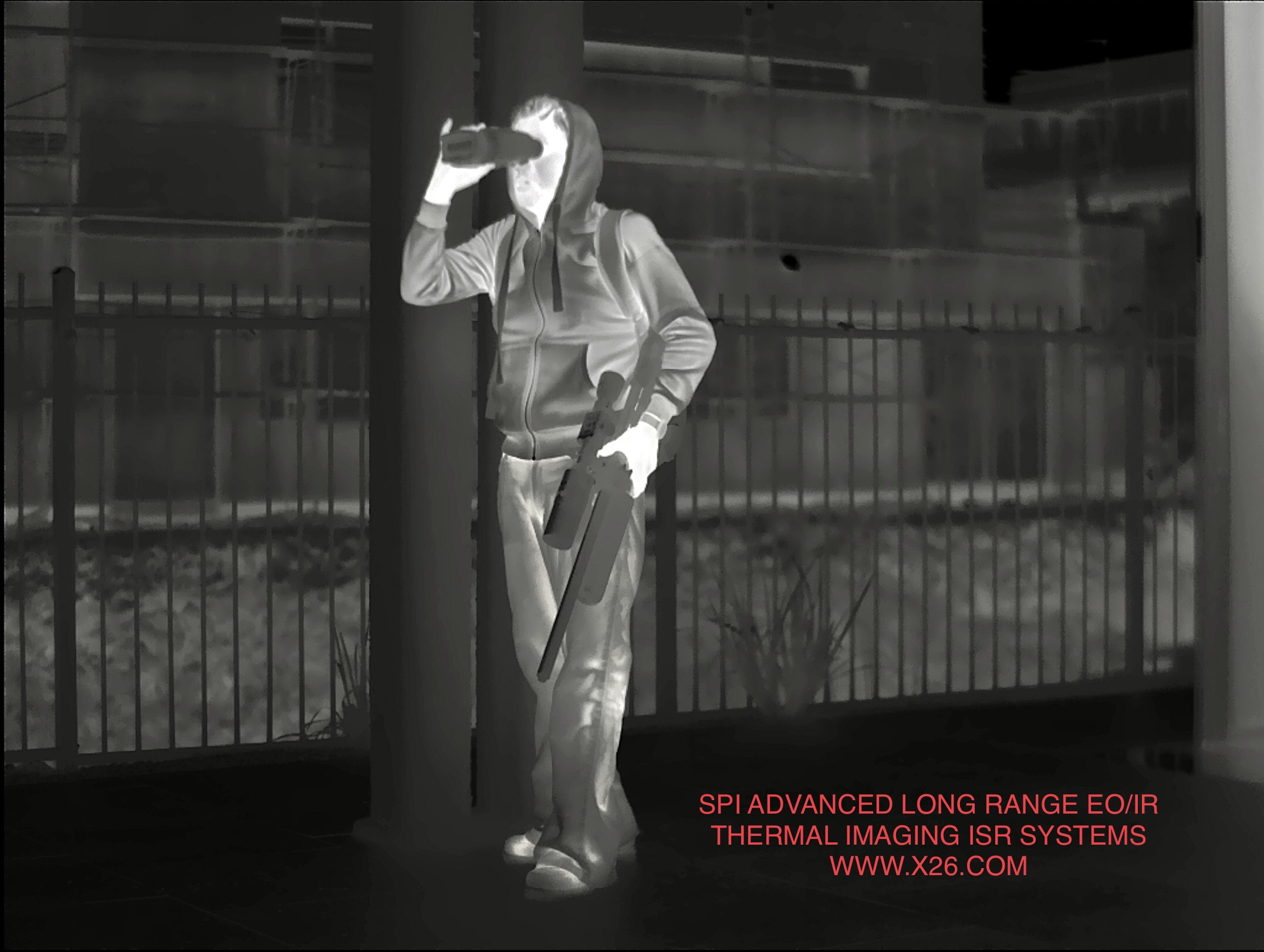 ---

M7 Falcon Long range thermal camera sample
mono and color palette screenshots With ranging symbology




SPECIFICATIONS
THERMAL IMAGING CAMERA
Type: Maintenance free uncooled VOX Microbolometer FPA Focal Plane Array
Resolution: 640×512 , HD high definition thermal sensors available, please inquire
Field of View: Zoom 17° Wide to 1.1° Narrow (optical) Degrees FOV
Mile
(WIDER AND NARROWER FIXED AND ZOOM OPTICS AVAILABLE, PLEASE INQUIRE)
Wavelength: Long Wave Infrared LWIR
Spectral range: 7 – 14 Microns
NETD: High sensitivity 25mK
Detection: Large Vehicle 15 Miles / Human 6.5 Miles / UAV 1.80 Miles / Fire (6.5×6.5 ft area) 6 Miles Operational Altitude: 7.5 Miles
Operational Altitude: 7.5 Miles
Shock 1500 g @ 0.4 msec
Solar Protection: Yes
NUC: Auto/Manual Silent, Instant
Imaging: Detail/Contrast enhancement. Full auto imaging AGC contrast & brightness
Image correction: 3D Digital temporal noise filtering & reduction
Polarity: Black hot / White Hote
Color: 16 Styles
Zoom: 1-10x Electronic Zoom
Alarm/Alert: 16 region target selection
RangeFinder: OSD ranging with Human and Vehicle target symbology
Hot oSpot: Auto Hot spot scene detection THERMAL IMAGING LENS Material Germanium
Type: Hardened, Anti Reflective coated, Sealed
Zoom: Athermalized, Parfocal Continuous high speed Optical zoom
Motor: Precision Stainless
F Rating: F/1.2
Focus: Automatic/ Manual
Calibration: In line calibrated to thermal sensor without vignetting, blooming, distortion
Transmission: High 85.3%
Vibration Compensation: Yes
Upgrade sensor support: Up to WUXGA 1920×1200 IR Detector Sensor type: 1 / 2.8 "progressive scan CMOS
Scanning system: Progressive scanning
Signal system: PAL / NTSC
Video output:
DAYTIME/LOWLIGHT CAMERA
Resolution: 50Hz: 25FPS (1920×1080) 60Hz: 30fps (1920×1080) 50Hz: 25FPS (1280×960); 60Hz: 30fps
(1280×960) 50Hz: 25FPS (1280×720) 60Hz: 30fps (1280×720)
Color: 0.05Lux @ (f1.8, AGC on) black and white: 0.01LUX @ (f1.8, AGC on)
SNR: >52dB
Lens: Focal length 8-310mm, 40x optical zoom
Aperture value: F1.8-f6.0
Horizontal field of view angle: 41.3o – 2.0o (wide angle – telescope) close range 10 mm – 1500 mm (wide angle – telescope)
Zoom speed: About 3 seconds (optical, wide-angle telescope)
Day/night conversion mode: ICR filter
BSI CMOS CCTV EXTENDED FEATURES
1. Focus mode: Auto / manual / primary focus
2. Exposure mode: Auto exposure / aperture priority / shutter priority / manual exposure
3. Day and night mode: Auto / color / black and white electronic shutter 1 / 1 second to 1 / 30000 second
4. White Balance: Auto 1 / Auto 2 / indoor / outdoor / manual / sodium lamp / fluorescent lamp
5. Backlight compensation: Off / on
6. Gain: 16 level adjustable
7. Bad point compensation: Support
8. Wide dynamic: off / on, adjustable at 15 levels
9. Digital noise reduction: 3D
10. Lens initialization: Built in
11. Image quality adjustment: Brightness, contrast, sharpness and saturation can be adjusted
12. Digital zoom 12 network function
13. Video compression: H.265/H.264
14. Compressed output code rate: 32kbps-16mbps
15. Audio compression: G.722.1, G.711-a law, G.711-u law, MP2l2, G.726, AAC, PCM
16. Storage function: Supports micro SD / micro SDHC / micro SDXC card (up to 256g)
17.Image setting movement function can be adjusted through client or IE browser
18. Intelligent alarm: motion detection, blocking alarm, memory full, memory error
19. Support Protocol: TCP / IP, HTTP, DHCP, DNS, DDNS, RTP, RTSP, PPPoE, SMTP, NTP, UPnP, SNMP, FTP, 802.1x, QoS, HTTPS, IPv6 (SIP, SRTP, optional), gb28181, onvif, psia, CGI, ISAPI three stream support
CMOS/BSI LOW LIGHT IMAGER
1. Pixels: 2MP electrical focus;
2. HD infrared correction: Optical IR correction design, diurnal focus
3. Auto aperture: support;
4. Night-day wide spectrum: 0.4-0.75um visible broad spectrum window and 0.8-0.95um NIR narrow spectrum window with day-night independent double-pass window to improve the signal-to-noise ratio of imaging light and stray light.
5. Preset position: precision potentiometer, DC5V, zoom focusing feedback
6. Interface: C/CS
STRUCTURE
1. Material: Integral aluminum alloy housing, sealed and waterproof;
2. Structure: integration double window design;
3. Window glass: 4mm microcrystalline infrared high-efficiency transparent HLIN optical glass, transmittance > 98%;
4. Surface spraying: PTA three-resistance coating, anti corrosion (optional);
5. Temperature control: The whole system adopts thermal balance design + wide temperature electronic and optoelectronic devices, with built-in heating and heat dissipation components, which can work in low temperature and high temperature environment.
6. Weather proof: IP66, water-proof, dust-proof;
7. Connector:Aviation Water-Proof Connector.
PTZ
1. Load duty; 30kg CNC Pan-Tilt Gimbal;
2. Pan: 0 – 360° continuously,Tilt: +45°~-45°, smooth jitter fee operation.
3. Rotation speed:Pan: 0.01~30°/S,Tilt: 0.01~15°/S, support with lens focus speed adaptive function; smooth jitter fee operation.
4. Preset: 255 preset, support lens zooming and focus preset;
5. Accuracy: ±0.1°;
6. Cruise Line-Scan: supports 6 cruise line, 1 line scan;
7. Pre-positioning/Automatic Cruise Route/Automatic Scanning Route
8. Power-off memory: support (restoring pre-power-off position, preset point status, cruise status, line-scanning status)
9. Azimuth Information: Support angle, return and position;
10. Zero correction: support for north-to-zero remote correction function.
11. Power consumption: about 80W
12. Weight: 29 kg
IP (Optional)
1. Network interface: RJ45. 10/100 Base-T adaptive (integrated video output and RS485 control)
2. Network protocol: TCP/IP, UDP, IPv4/v6; support HTTP, RTP, RTSP, NFS, DHCP, NTP, SMTP, SNMPv1/v2c/v3, UPNP, PPPoE, DNS, FTP; support PSIA, ONVIF2.0, GB28181
3. Support Onvif 2.0 a
4. Pelco-P, Pelco-D baud rate 2400、4800、9600、19200(optional)
5. Power supply: AC/DC24V, Anti-reverse connection protection
6. Interface:aviation waterproof connector.
ENVIRONMENTAL
1. Working temperature: – 25 ~+60C (- 40 Optional);
2. Storage Temperature: -45 ~+70C;
3. Humidity: <90%;
4. Seismic resistance: 0.2g (in accordance with GB/T15211-2013 5.4 harsh grade 2);
5. Impact resistance: 15g (in accordance with GB/T15211-2013 5.3 harsh grade 3);
6. Lightning protection: built-in surge protection interface circuit, 4000V power supply, 2000V signal;
7. Salt spray prevention: continuous spray for 96 hours at pH 6.5 to 7.2, no change in surface.
8. Protection Level: IP66
9. Consumption: ±150W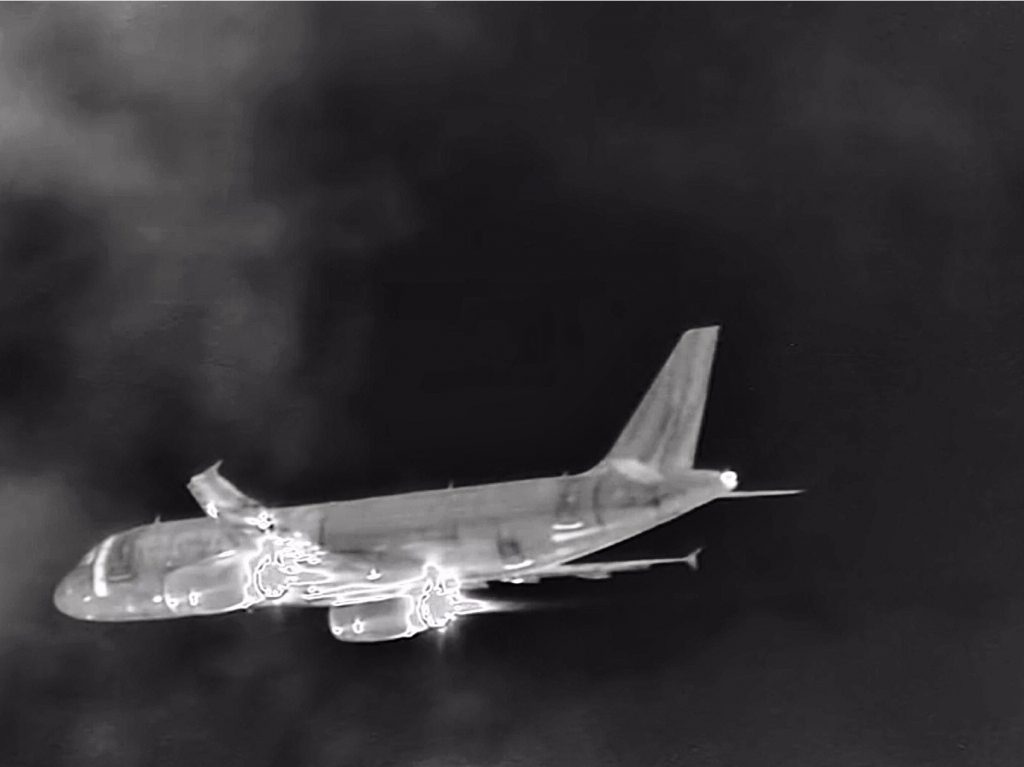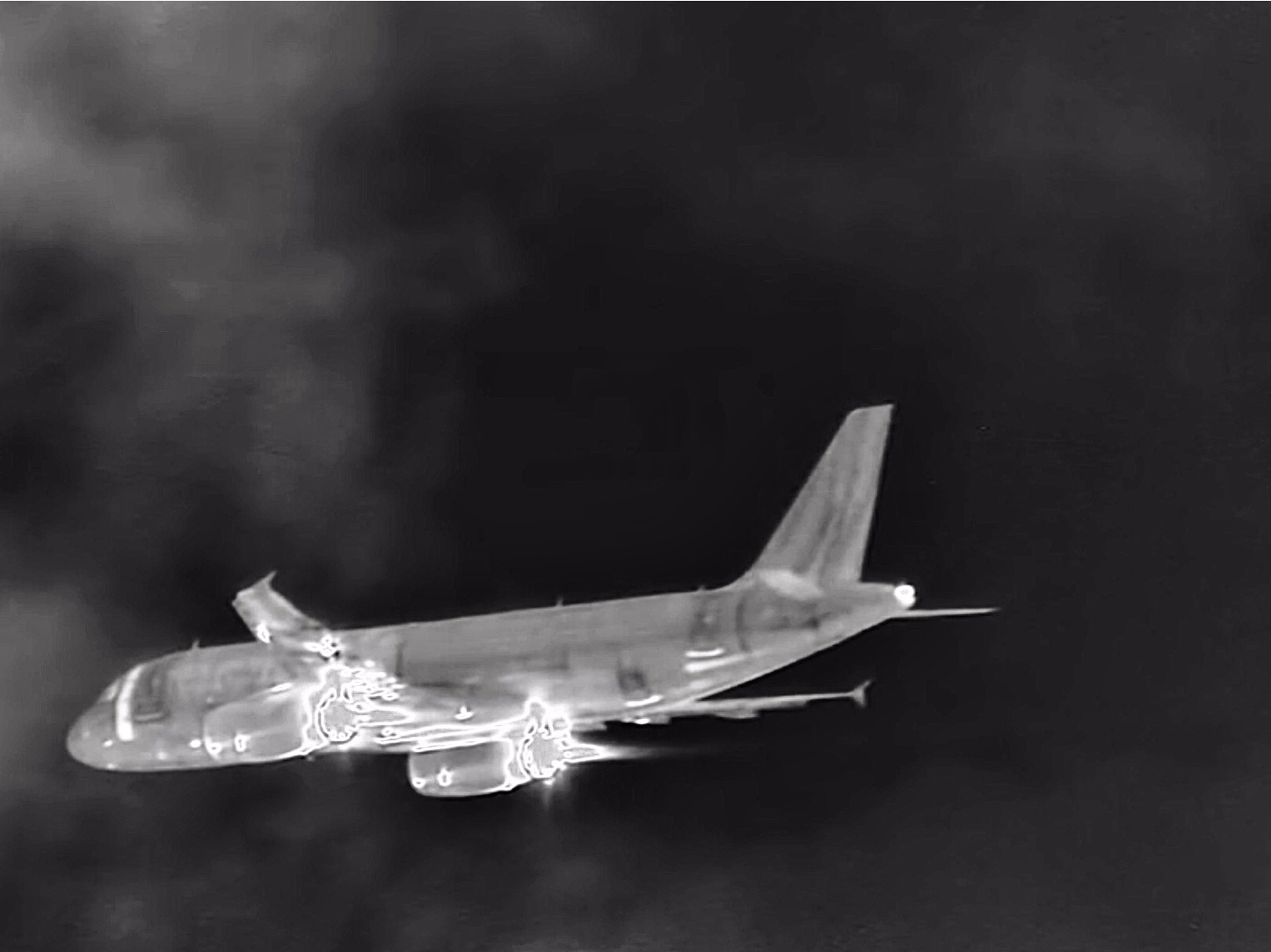 M7 Falcon Long Range optoelectronic thermal camera Technology Overview
Because everything generates heat, thermal imaging cameras can see as well at night as they can during the day. Cameras dependent on visible light are useless at night or in poor visibility without supplementary illumination from lamps, LEDs or lasers.
See clearly also in broad daylight and in total darkness night vision
SPI's long range optoelectronic IR FLIR PTZ pan tilt thermal imaging cameras will not only protect borders and assets against intruders during the darkest of nights.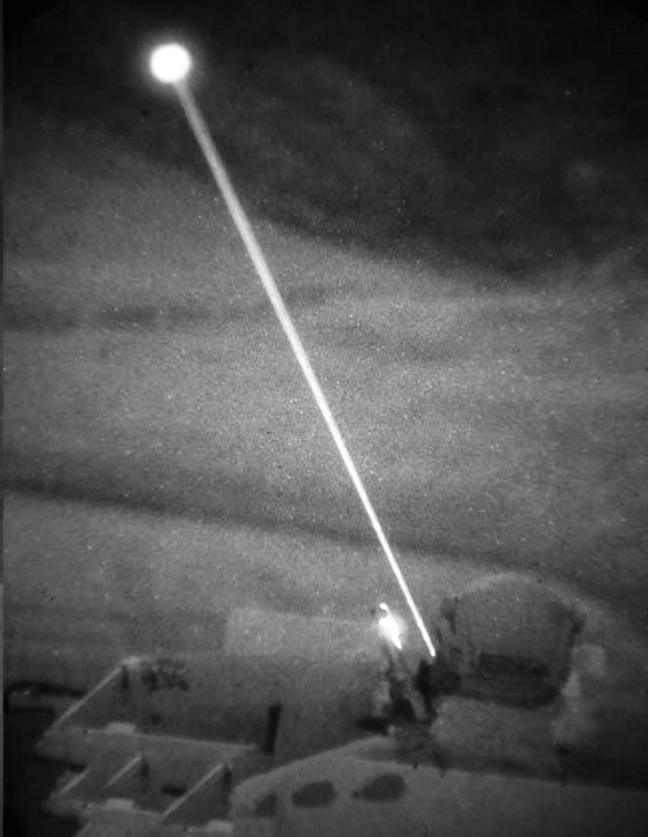 The cameras are also perfectly suited for daytime surveillance. The long range infrared cooled and uncooled FLIR thermal imaging cameras will detect objects that remain invisible to the naked eye. For example, people hiding in the shadows or in the bushes will be detected. The cameras are also not blinded by glare from the sun.
Force Protection, Border Security and Surveillance The Ultra extreme NFOV long range FLIR thermal imaging night vision PTZ surveillance systems cover more territory and enable detection and classification better than any other sensor suite available. Networkable video and control make the long range FLIR thermal imaging systems the perfect border security imaging solution.
Precision optoelectronic coupled with accurate rock steady positioning make the M7 long range optoelectronic PTZ thermal imaging day/night vision a clear solution for industrial, security and defense application.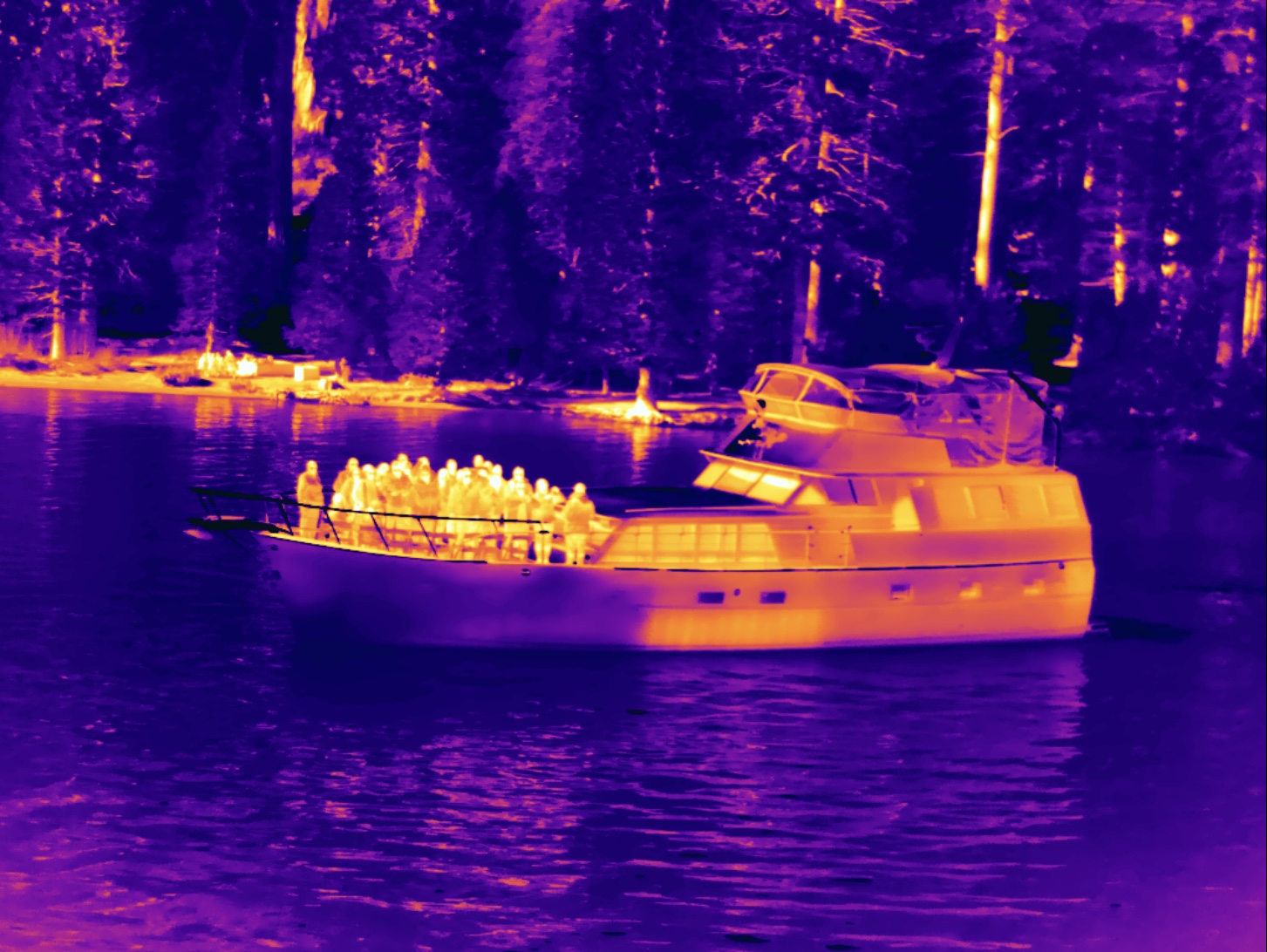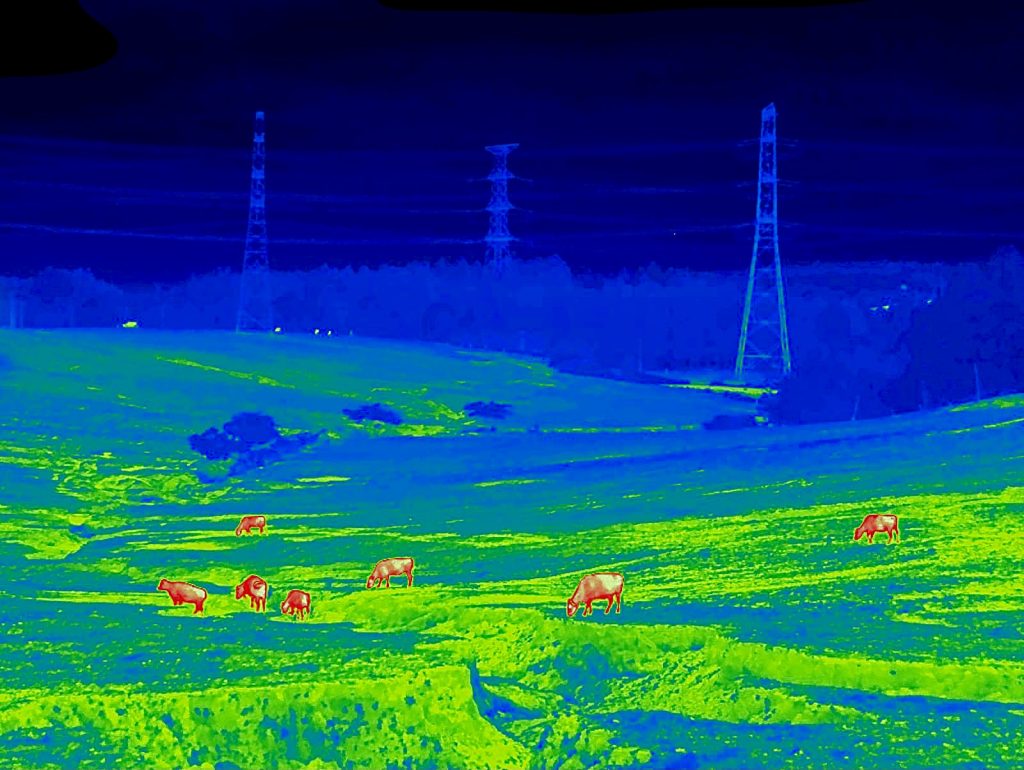 The Long range thermal cameras can be connected to a radar in a so called "slew to cue" configuration. If the radar detects an object, the camera turns in the correct direction so that you get a visual image from that blip on your radar screen.
Coastal Surveillance Some countries are bordered by thousands of kilometers of coastline. The Long range thermal cameras are the perfect tools to monitor what is happening along the coastline. They can be used to intercept illegal immigrants or to detect other threats coming from the sea. They are perfect for Vessel Traffic Monitoring and can work together with Automatic Identification Systems (AIS) and radars.
Perimeter Security Airports, air force bases, hydroelectric power plants, refineries, oil and gas pipelines and any other large infrastructure objects have perimeters that can be kilometers long. The ultra extreme Long range thermal cameras provide the ultimate security solution. Detection ranges can exceed 50 kilometers KM
Quick and accurate Pan & Tilt unit The ultra compact, ultra precision IP68+ Pan & Tilt unit is designed for heavy duty service in extremely demanding environments, from hot desert to arctic conditions. This positioning unit includes slip-ring connections for the different signals (video, power and data), which allow for infinite horizontal rotation, and provide DC servo drives for the rotary movement in both axes.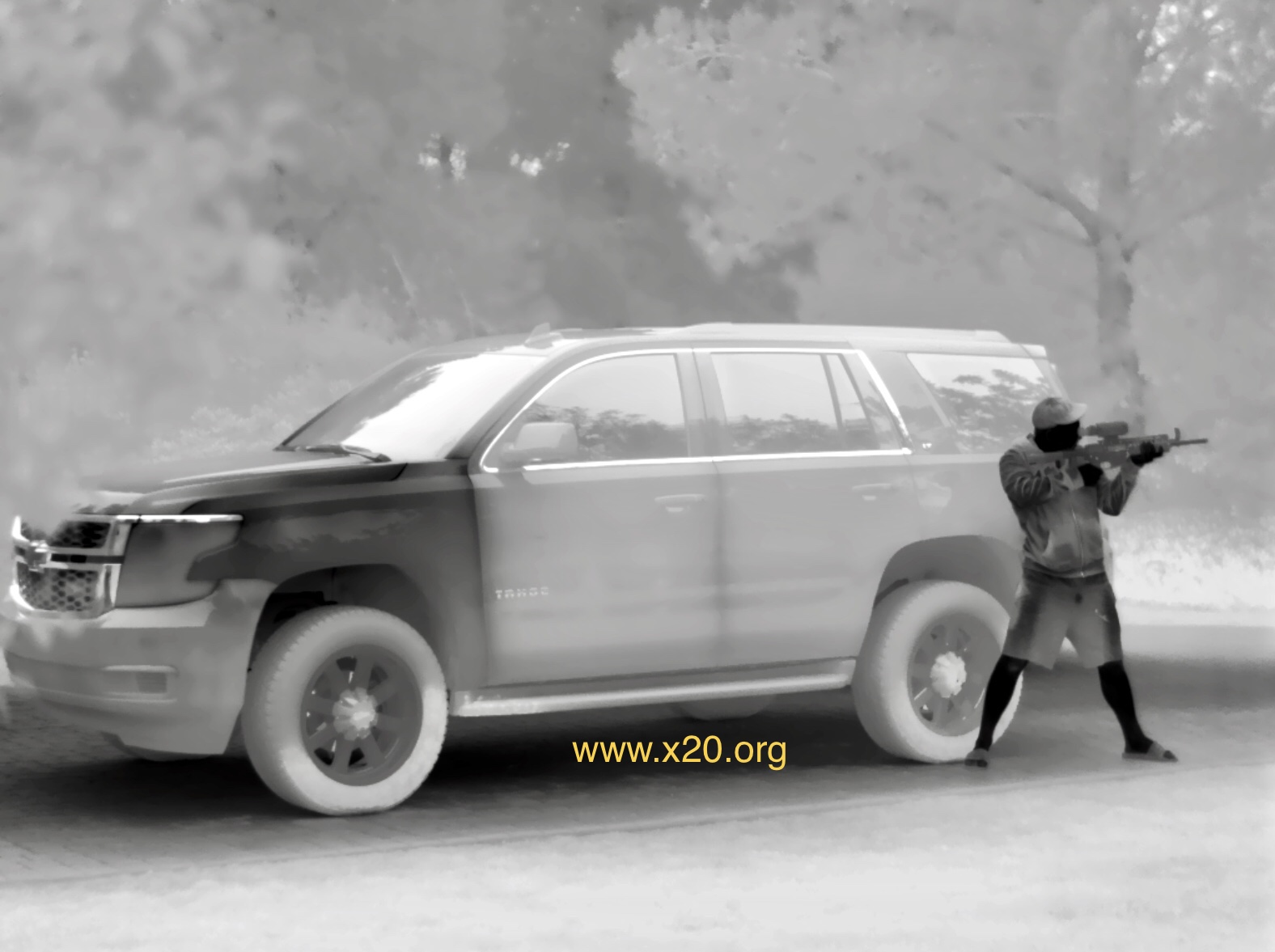 High precision gears provide fast accurate movement, free from backlash and extremely low hysteresis, through a continuous 360° rotation. The performance contributes to find targets faster, as well as to get a good and stable display of the sensors' pictures even in very narrow fields of view. Incremental encoders allow for accurate geo-referencing of targets with precise read-out of the vertical and horizontal angles. Our PTZ pan tilt gimbals are the longest lasting most reliable positioning gimbals available. Enhanced electronic and active gyro stabilization ensures jitter free imagery at extreme long ranges and while operating the system on the move on mobile/windy harsh mast/pole/tripod hydraulic and retractable platforms.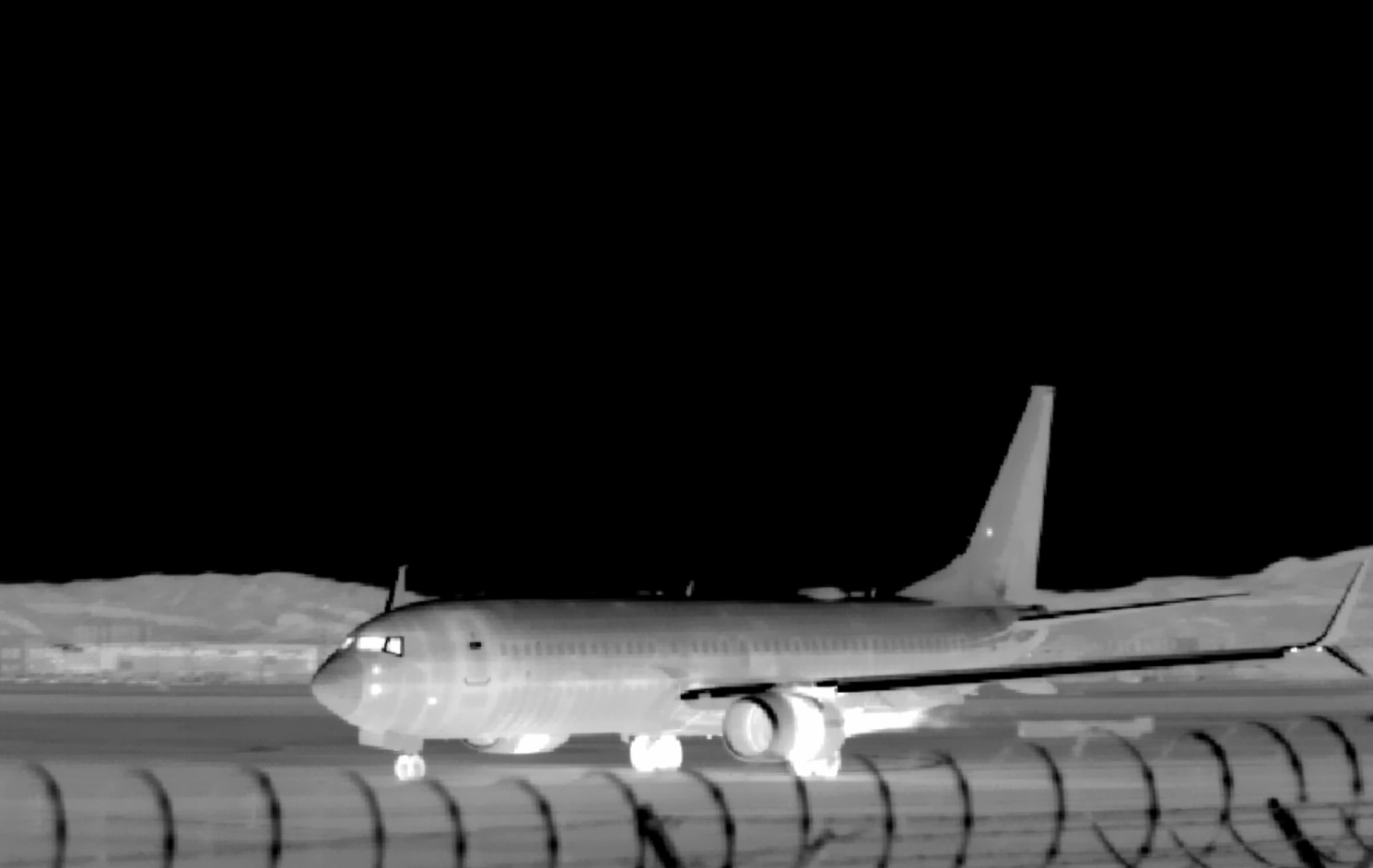 Laser Range Finder LRF, SPI's ultra extreme long range day/night vision MWIR midwave cooled and long-wave LWIR uncooled systems can be equipped with long range eye safe Laser Range Finder. Combined with the GPS system and the electromagnetic compass, it will allow you to exactly determine where a suspected object is located and how far it is away even at extreme standoff long ranges.
Easy to install learn and operate, Our long range thermal IR infrared imaging PTZ pan tilt gimbal systems are designed to be easily installed and operated from remote or local C2.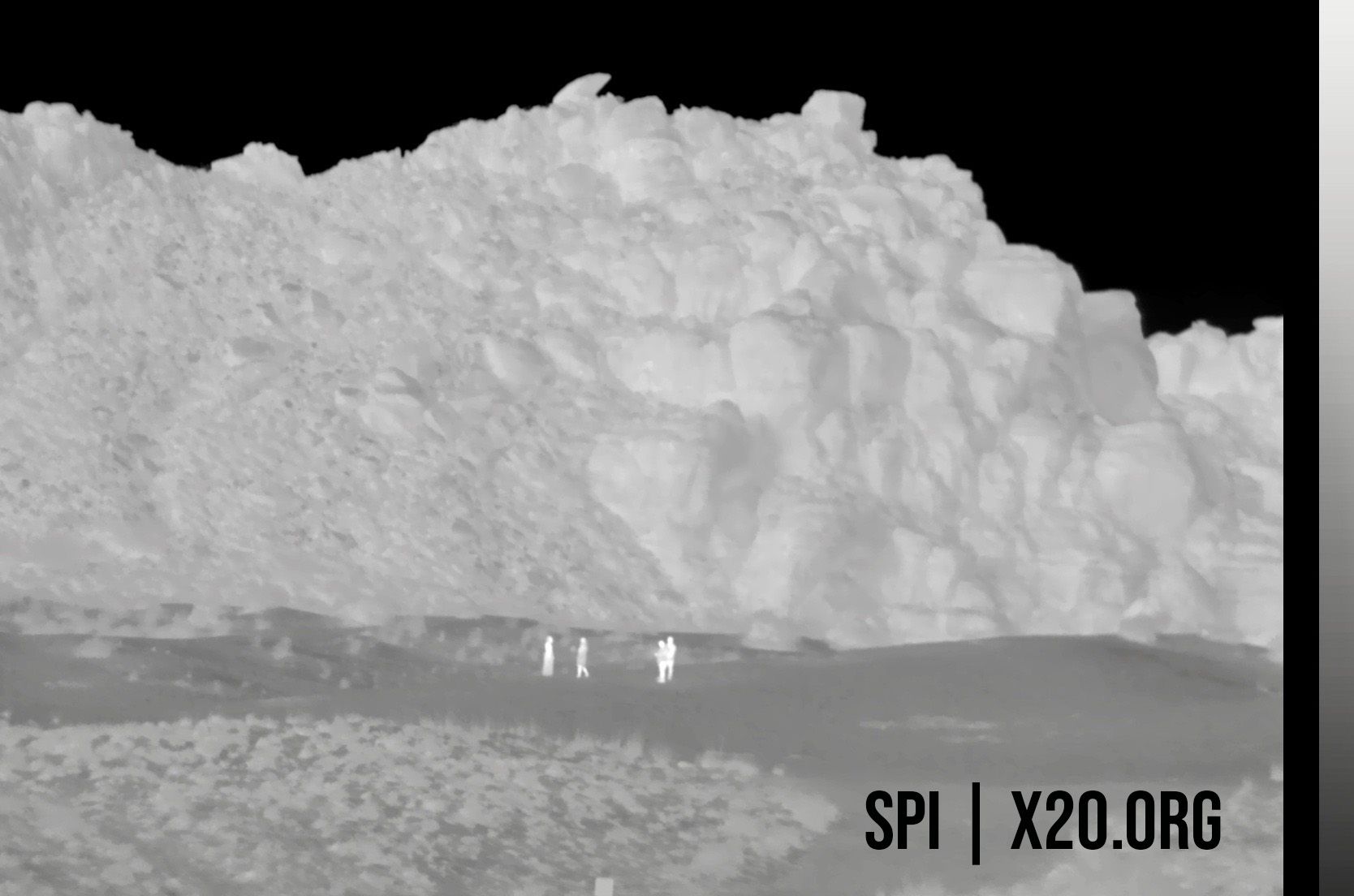 With Long range PTZ or pan / tilt / zoom thermal imaging becoming relatively cheaper and an integral part of Short, medium, long and extreme ultra long range Surveillance, security, observation systems, a whole range of uses becomes both possible and economically viable. long range Thermal flir PTZ cameras can be an excellent complement in many situations where conventional cameras diminish their performance as low light levels are present. They are, of course, unparalleled in a situation of twilight, thermal cross-over, near darkness and total darkness. They can also be an option in areas that are very difficult to illuminate effectively, for example a sea front, a harbor, or any other vast expanse of open water thus making SPI's long range PTZ thermal infrared imaging Ir cameras paramount for use in marine, boat, vessel and ship applications.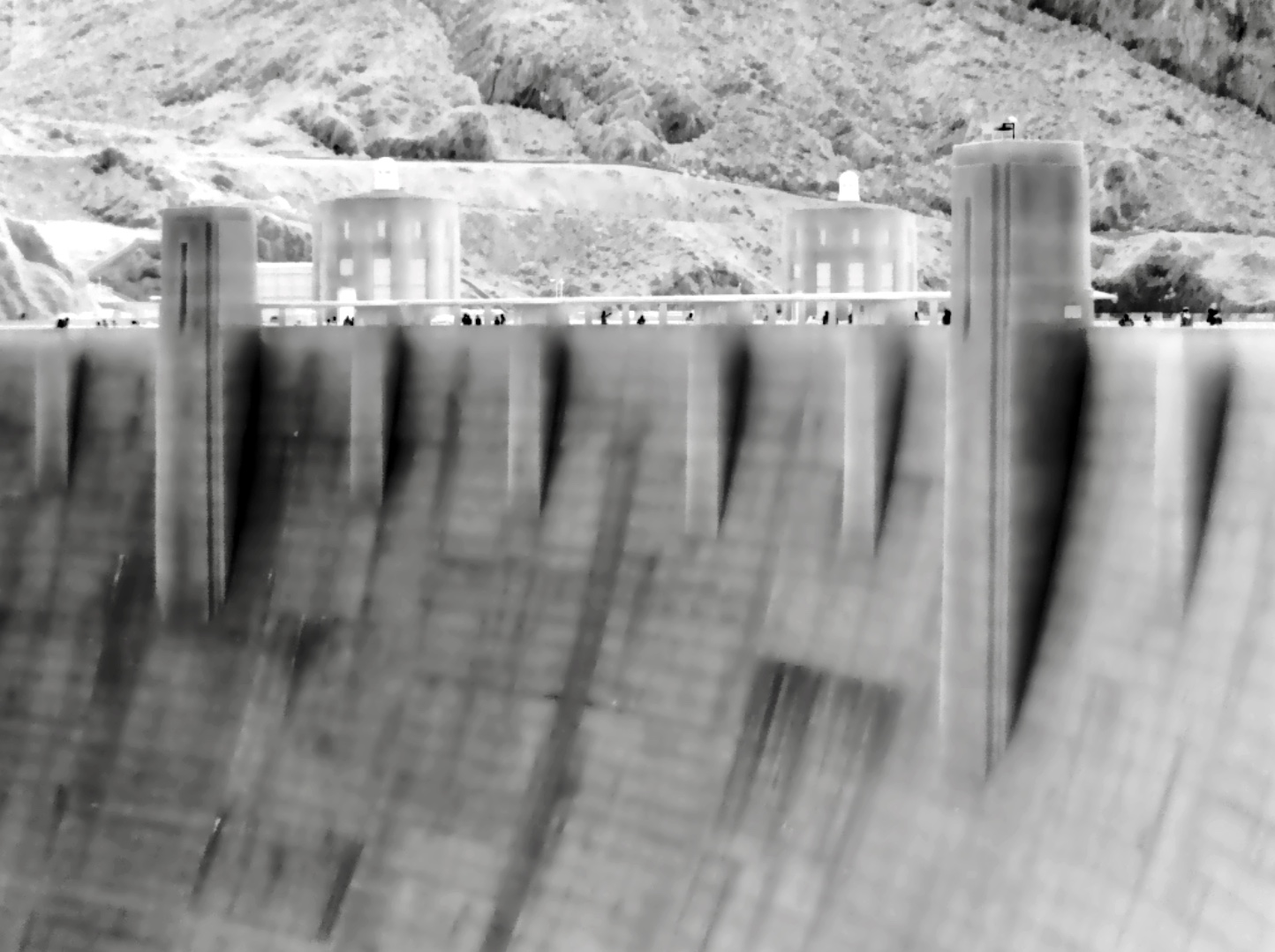 Similarly, artificial light not only runs the risk of revealing where the cameras are placed, enabling parties to avoid or vandalize them, but can also create projected shadows in which an intruder can avoid detection. Furthermore, spotlights can blind as well as illuminate. So cameras that do not rely on light can be the preferred solution in many different traffic situations, whether it is in railway tunnels, on air strips, runways, or on regular streets. Long Range Thermal flir PTZ cameras, on the other hand, cannot be blinded by bright lights or laser beams.SPI Corp's long range multi sensor Eoir flir thermal imaging camera systems offer substantial long distance detection ranges allowing the operator to be positioned at very far distant standoff locations offering ample time to react, to threats or targets of interest.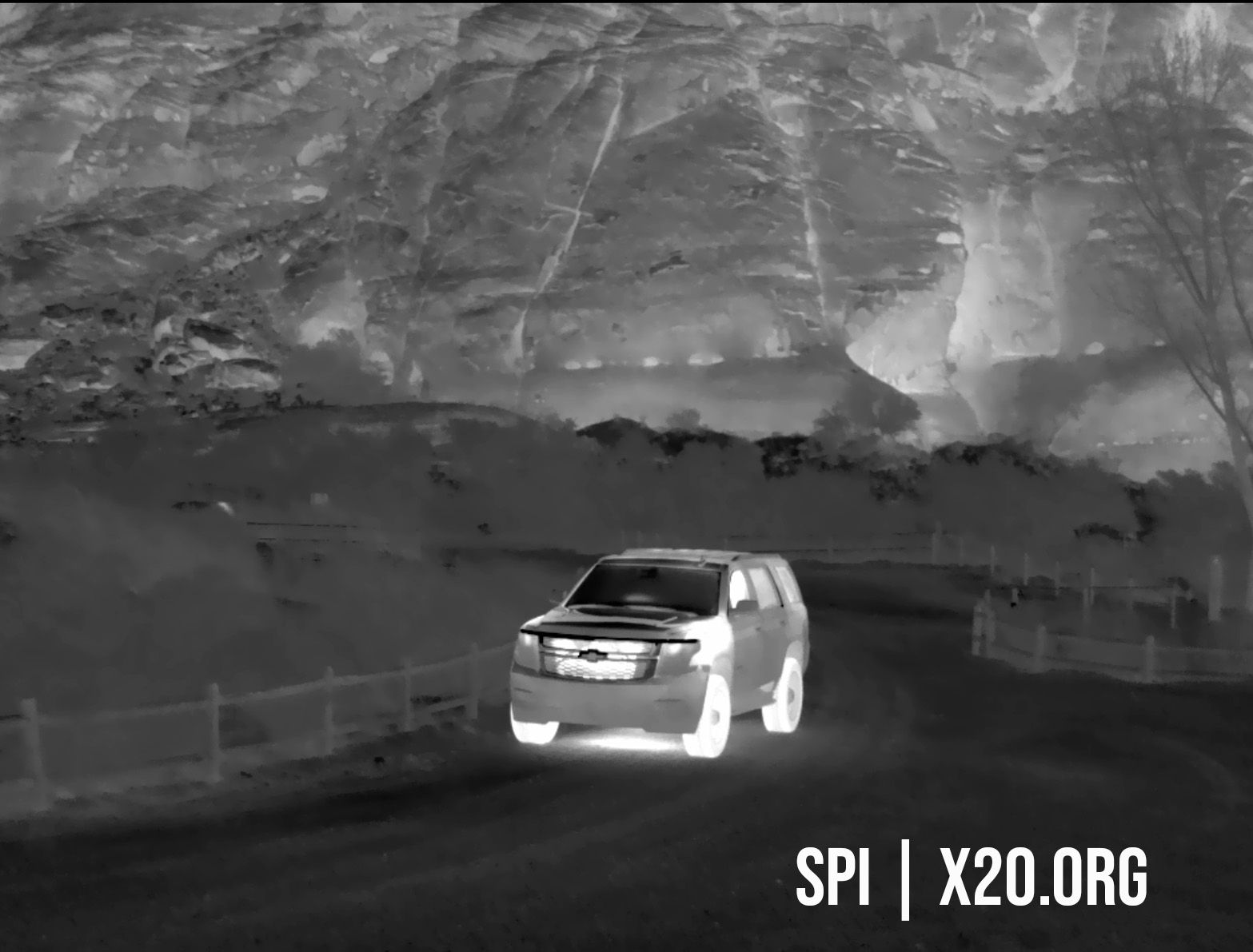 Long range imaging systems provide a benefit to the user when coupled with an array of sensors and geo locating modules especially in specialty military, security and surveillance applications. The farther you are, the more time you have to react and not be seen.What the science behind a long range thermal imaging FLIR IR night vision PTZ pan tilt gimbal turret camera?(a) Housing – Usually composed of an aluminum bell shaped cover, The housing can be of all shapes and sizes from plastic to military grade hardened coated all weather NBC Nuclear Biological Chemical compliant.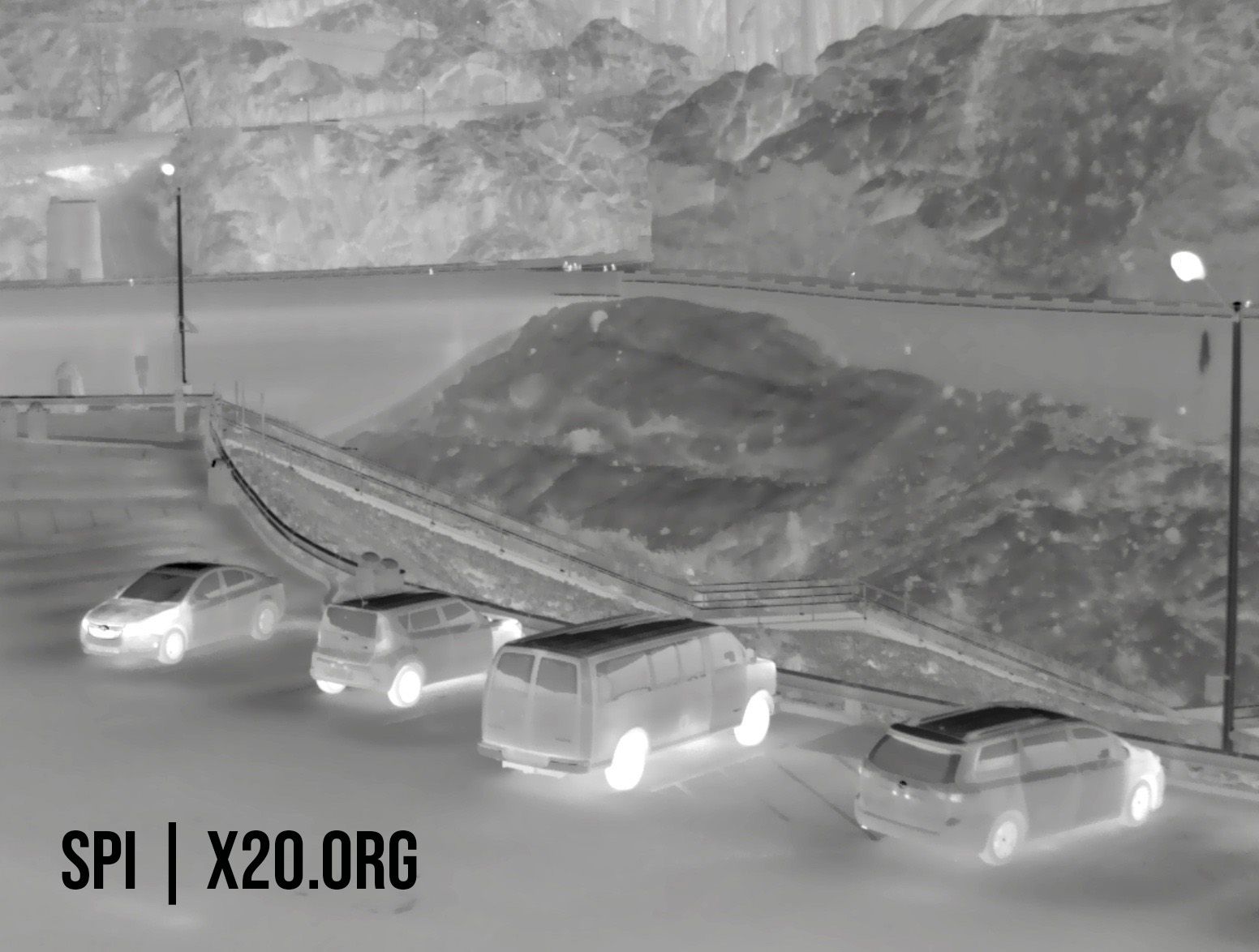 (b) Camera module
This is where the image FLIR, MWIR, LWIR, SWIR, night vision, intensified, cmos, long wave, short wave, mid wave cooled and uncooled detector and sensors reside, CCD sensor, optical zoom germanium DFOV, TFOV, Fixed and CZ continuous zoom lenses, and the motors that control Zoom and Focus are located.
(c) PTZ Pan Tilt control board
The PTZ control board processes RS485 data that converts it into mechanical movements. Some are Pelco, Pelco Extended and are available in a wide array of protocols supporting VMS, GUI, ONVIF, IP, ETHERNET, FIBER, MICROWAVE, ANALOG, DIGITAL and WIRELESS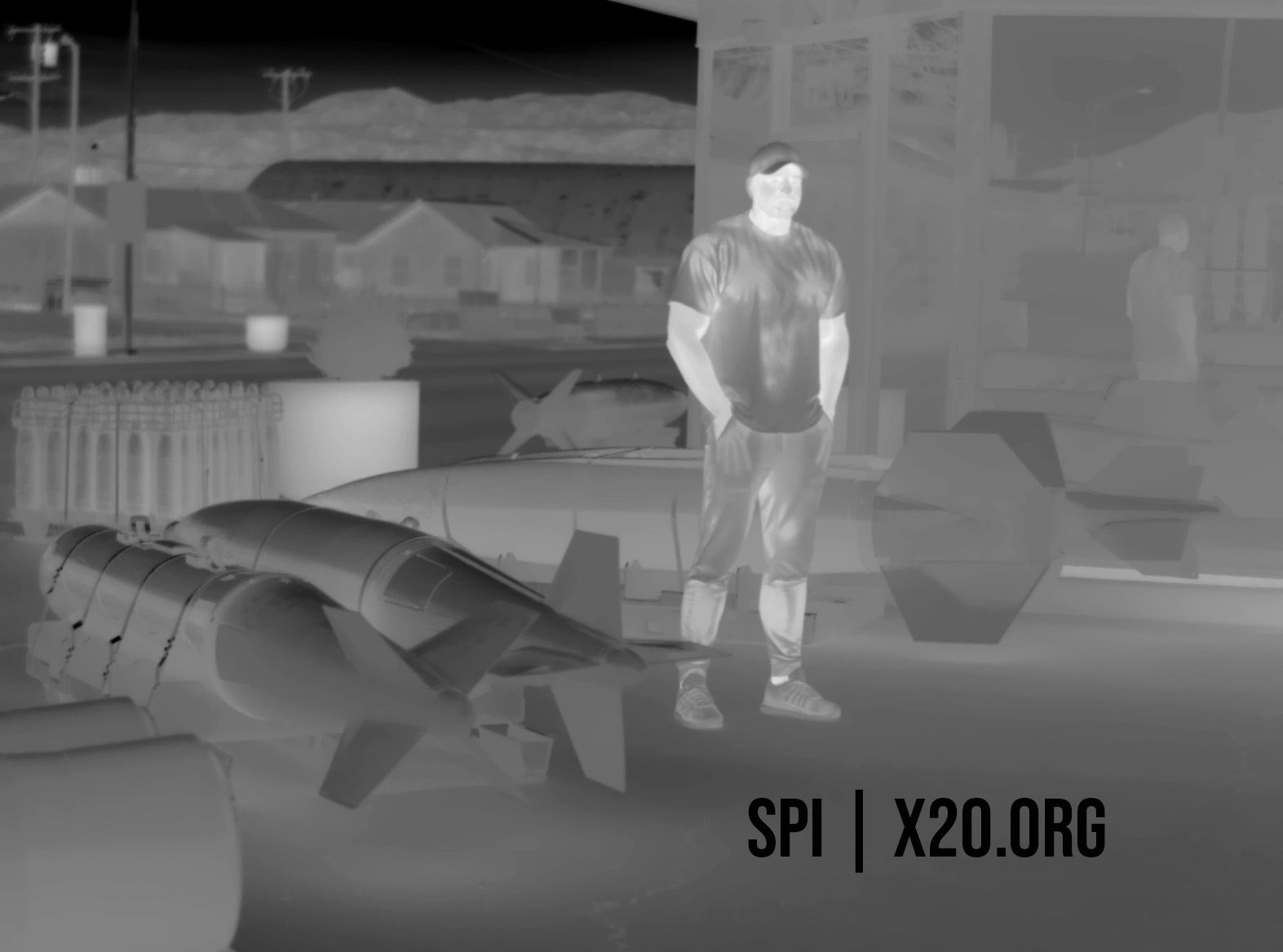 (d) PTZ motors – are the small motors that allow the thermal FLIR and CCTV HD camera to perform up, down, left and right functions. Some systems have no motors and other methods of moving and positioning the long range thermal cameras PTZ, some use brushless motors. We can Customize your long range Pan Tilt Zoom Thermal, CCTV and other exotic sensor system to cater to your exact application,
We have facilities that can satisfy any requirement in a rapid response timeframe. We offer the worlds longest range, best weapons grade all weather IP67 hardened PTZ EOIR
imaging systems.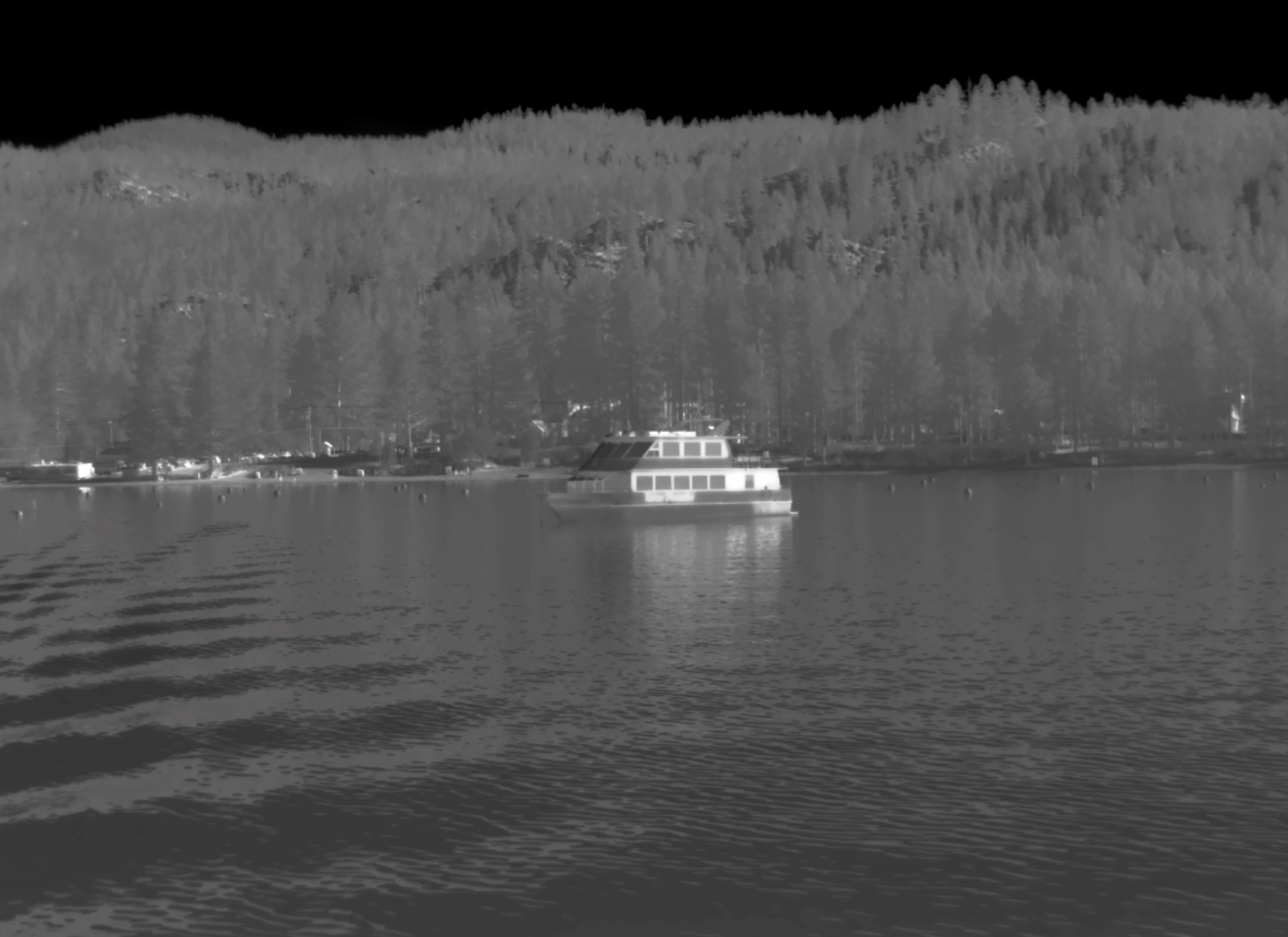 Long Range Visible HD CCTV cameras can compliment the Thermal cameras and assist in daytime and low light DRI (Detection, Recognition and Identification)Long range Critical infrastructure applications require not only continuous video surveillance and monitoring, but also a solution that yields highly reliable intrusion detection, with fewer false alarms. This need makes advanced video analytics a must for any adequate long range thermal/cctv surveillance system.ANALYTICS, IMAGE CAPTURE, ACTION AND NETWORK SUPPORTABILITY.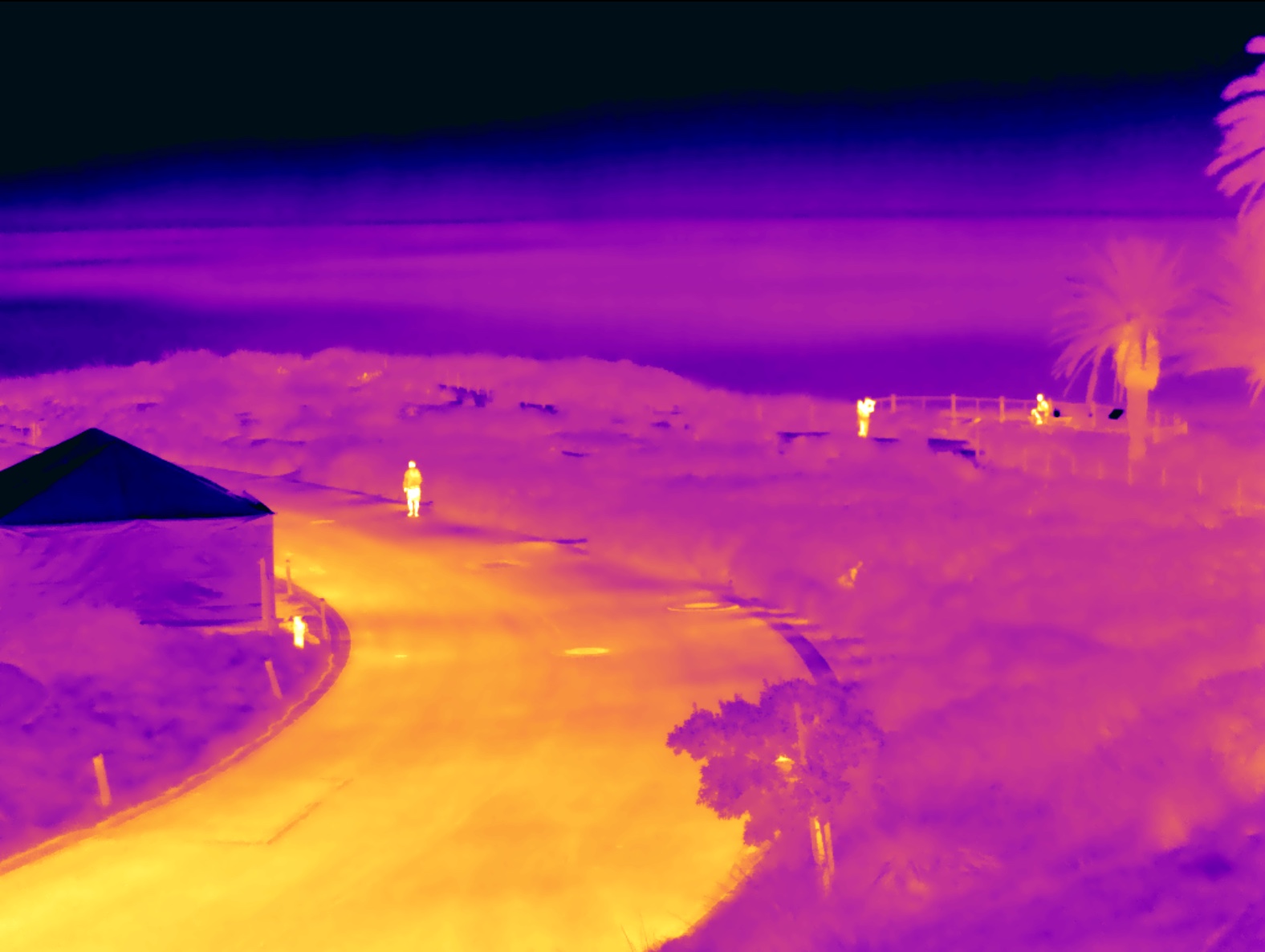 Advanced analytics will provide multiple automated alarm notification options, including email, edge image storage, digital outputs or video management software (VMS) alarms. Incorporating high quality, unique and adaptive analytics can virtually eliminate false alarms, allowing security personnel to respond more efficiently and effectively, while also lowering overall cost for the end user. Once a long range intrusion attempt is discovered, it is important to act fast. Organizing a response system that can initiate actions based on GPS location data, such as the slewing of the Long range thermal cameras, automated intruder tracking or activated lighting sensors, greatly increases staff's situational awareness while easing their workload. For instance, thermal imagers deployed in conjunction with video analytics can be used to generate an initial alarm event, which can then trigger a sequence of other security equipment and notifications for personnel to eventually respond to. Having all of this in place essentially lays the entire situation out in a way that allows responders to accurately understand and evaluate a scene.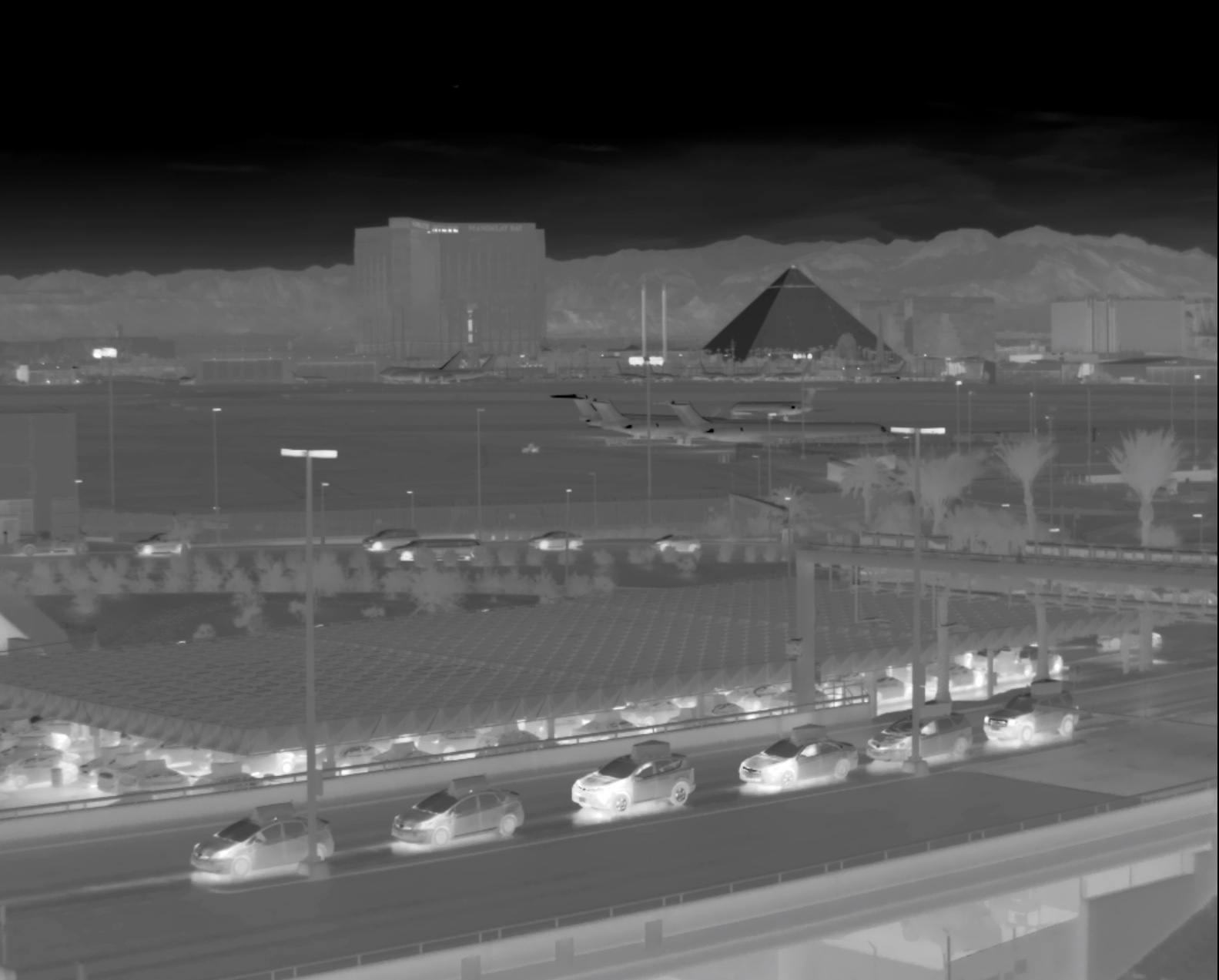 While traditional long range surveillance & security technologies such as radar, Long range thermal cameras and visible cameras, or video analytics work well on their own, utilizing all of these options together provide an advanced perimeter detection system. For example, ground surveillance radar can detect possible threats beyond the fence line as they approach and send a signal to pan-tilt-zoom (PTZ) cameras, triggering them to slew to a specific location. From there, embedded analytics and visible cameras can further identify objects, notify authorized staff, and collect additional evidence through facial recognition or high-quality photos and videos, Post auto-response mechanisms have activated and done their job, it is time for responders to acknowledge and assess the situation. From here, authorized personnel can take the next appropriate step toward defending against and delaying the threat.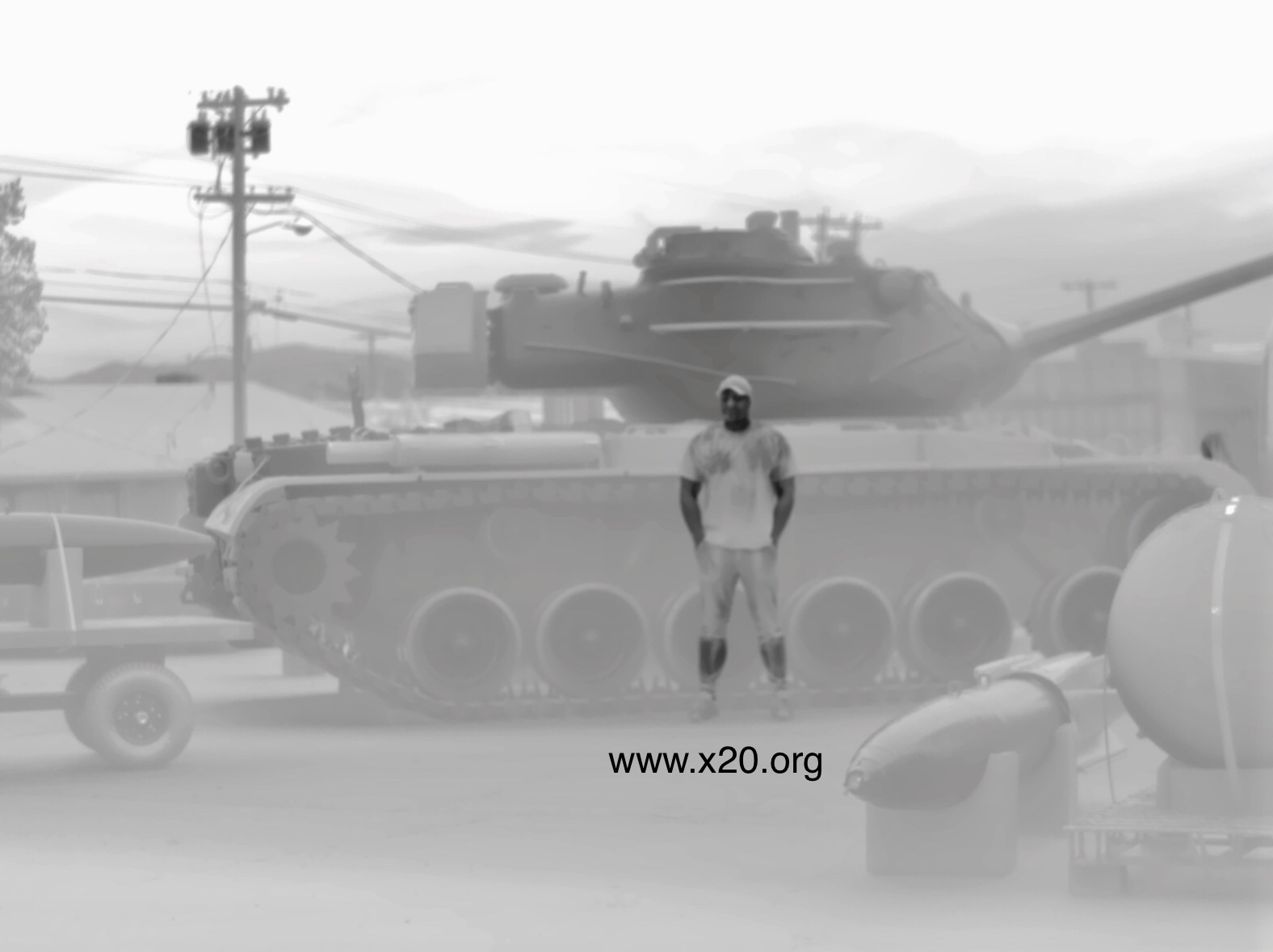 Deterring suspicious activity can be achieved through real-time two-way audio, a simple but powerful tool. Often, control room operators can diffuse a situation by speaking over an intercom, telling the trespasser that they are being watched and that the authorities have been notified. The primary purpose of the delay facet of the overall perimeter protection strategy is to stall an attempted intrusion long enough for responders to act. Access control systems play a key role in realizing this objective. When a security officer sees a non-compliant, suspicious individual on the camera feed, the officer can lock all possible exits to trap them in one area all through the VMS.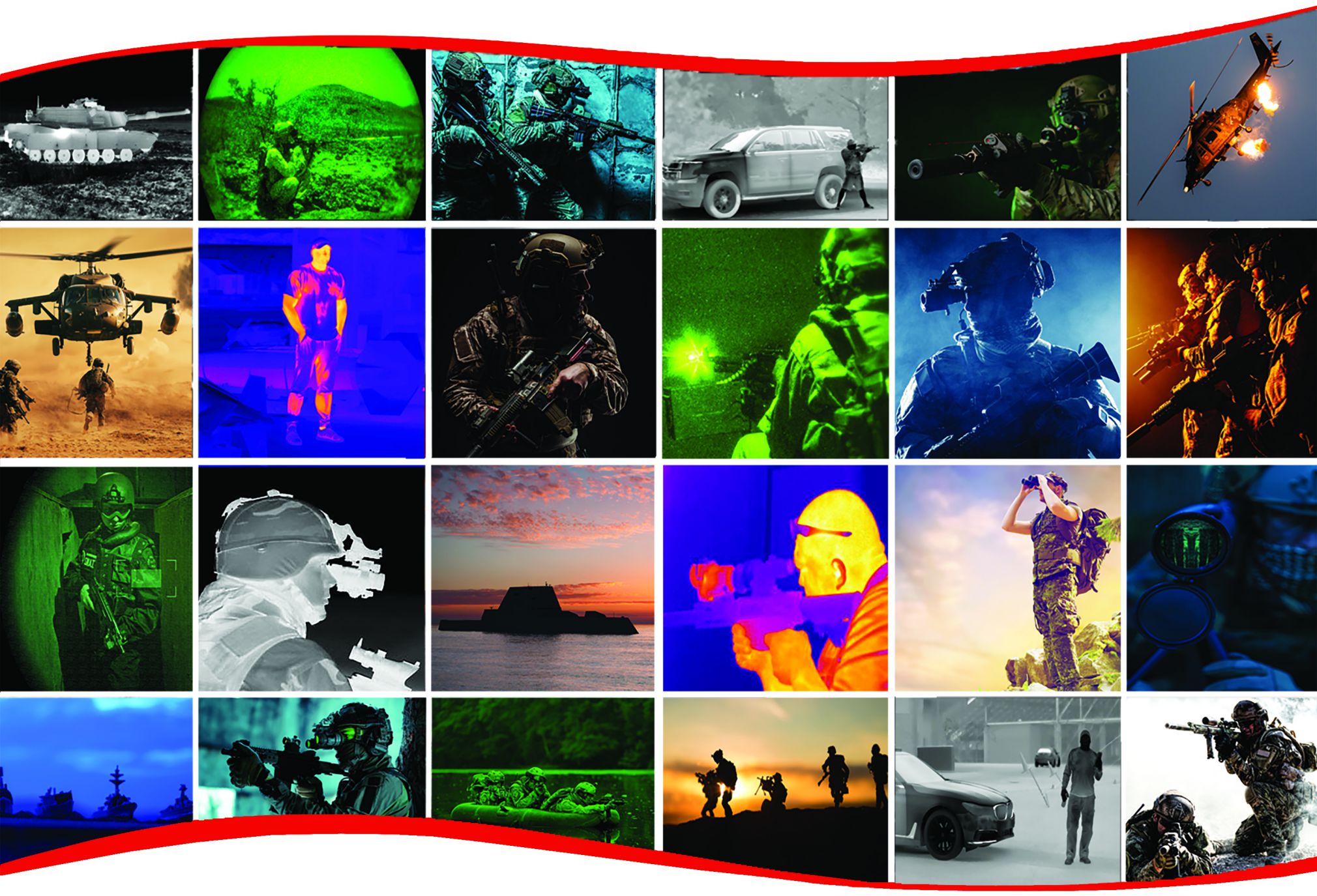 MWIR and LWIR reference overview, Long range thermal cameras such as the M7 Flacon is an ideal sensor for 24/7 all-weather surveillance often used in protected environments such as a border or an airport. Quite often it is difficult to decide between
a thermal camera active in the cooled mid-wave infrared spectral band (MWIR 3-5 micron) or in the long-wave infrared spectral band (LWIR 8-12 micron).
Here's a quick break down of the technical differences between the two, with comparative costs and benefits associated with each that may help
you decide on the most appropriate technology between Long range thermal cameras that are cooled MWIR and uncooled LWIR.
Some basic physics first. The infrared spectrum is usually divided into three bands that correspond to three atmospheric transmission windows:
SWIR = ~1-2.5μm short-wave infrared Uncooled
MWIR = ~3-5μm mid-wave infrared (thermal) Cooled
LWIR = ~7-14μm long-wave infrared (thermal) UncooledLet us focus on the last two spectral wavelength bands, MWIR and LWIR, which are referred to as the 'thermal imaging bands', as the long range thermal cameras in these bands are actually making an electronic image that corresponds to the thermal gradients in the observed scene.
Overall atmospheric transmission The overall atmospheric transmission depends on the local atmospheric constituents (aerosols, particles, water vapor, fog, rain etc).
long range thermal imaging MWIR camera systems are less affected by humidity than long range thermal imaging LWIR camera systems for most target ranges, so we would usually recommend MWIR cameras for applications like coastal surveillance, vessel traffic surveillance, shoreline, frontier and border or harbor protection.
Both bands are adversely affected by fog and rain, though LWIR band has better performance than MWIR in fog conditions.
LWIR band is better than MWIR for imaging through smoke or aerosols, so LWIR is usually the chosen technology for firefighting applications and for military applications.
Nevertheless, for very long-range target detection at 10km distance or more, MWIR has greater atmospheric transmission than LWIR in most climates. For that reason, MWIR is usually the preferred choice for very long range surveillance applications.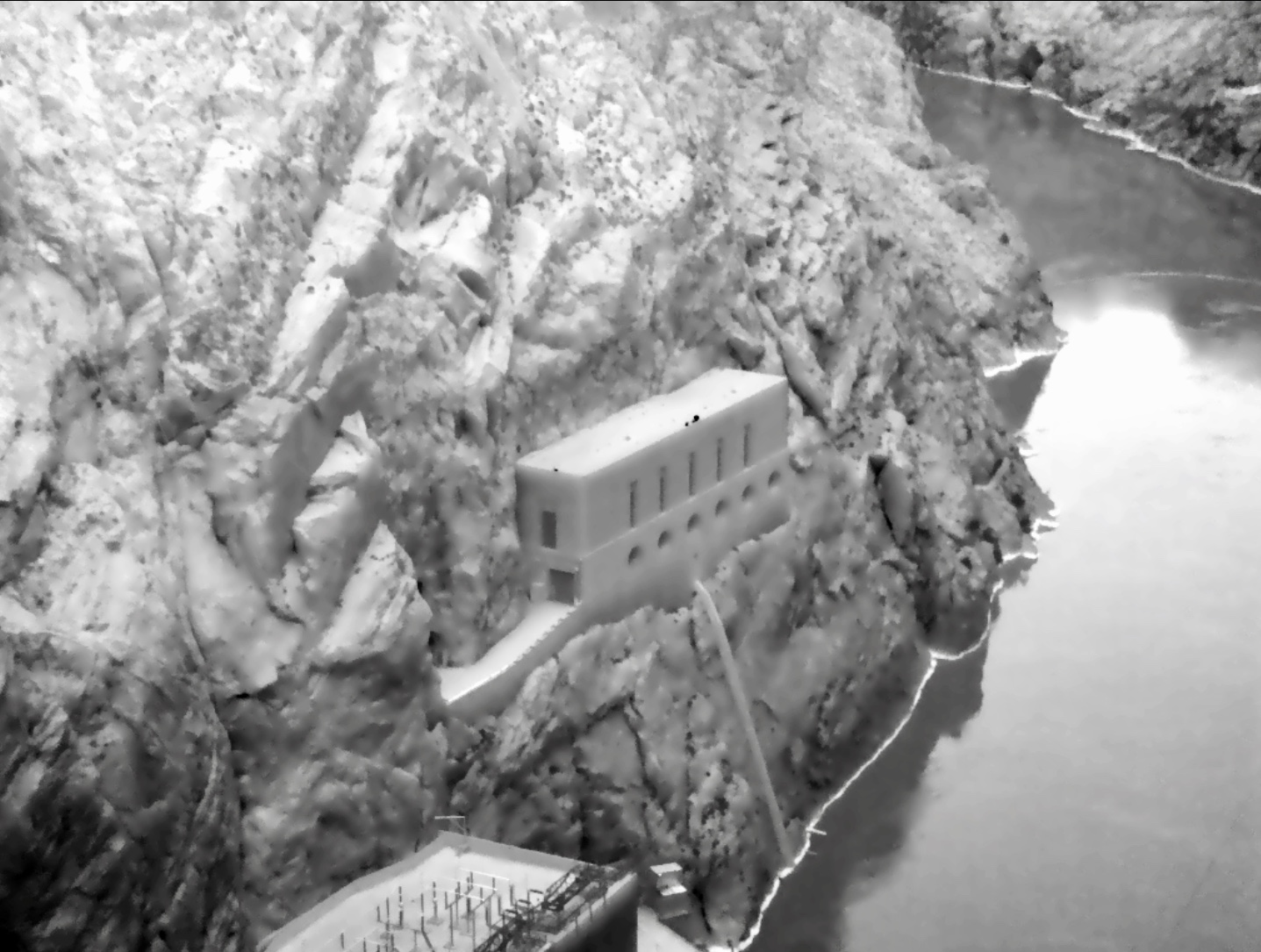 Target temperature (thermal flux, contrast, spectral content)
For most of the long range surveillance situations (man or vehicle to be detected within ambient temperature background), there is more flux (thermal energy emitted by the targets and by the environment background) available in the LWIR band than in the MWIR band at most scene temperatures, (around ambient temperatures).
However, the thermal contrast (target flux normalized to background flux), which actually makes the thermal image, is usually greater in the MWIR cooled band, this is one of the reasons why MWIR
is often the preferred choice when customers can afford for SD and HD / 4k long range thermal cameras. Moreover, MWIR is also a better option for midwave 3-5 micron long range thermal cameras if you want to detect airplanes or missiles. Bright IR hot exhaust plumes are significantly more visible in the MWIR with SPI 3-5 micron long range thermal imaging cameras than in the LWIR thermal cameras.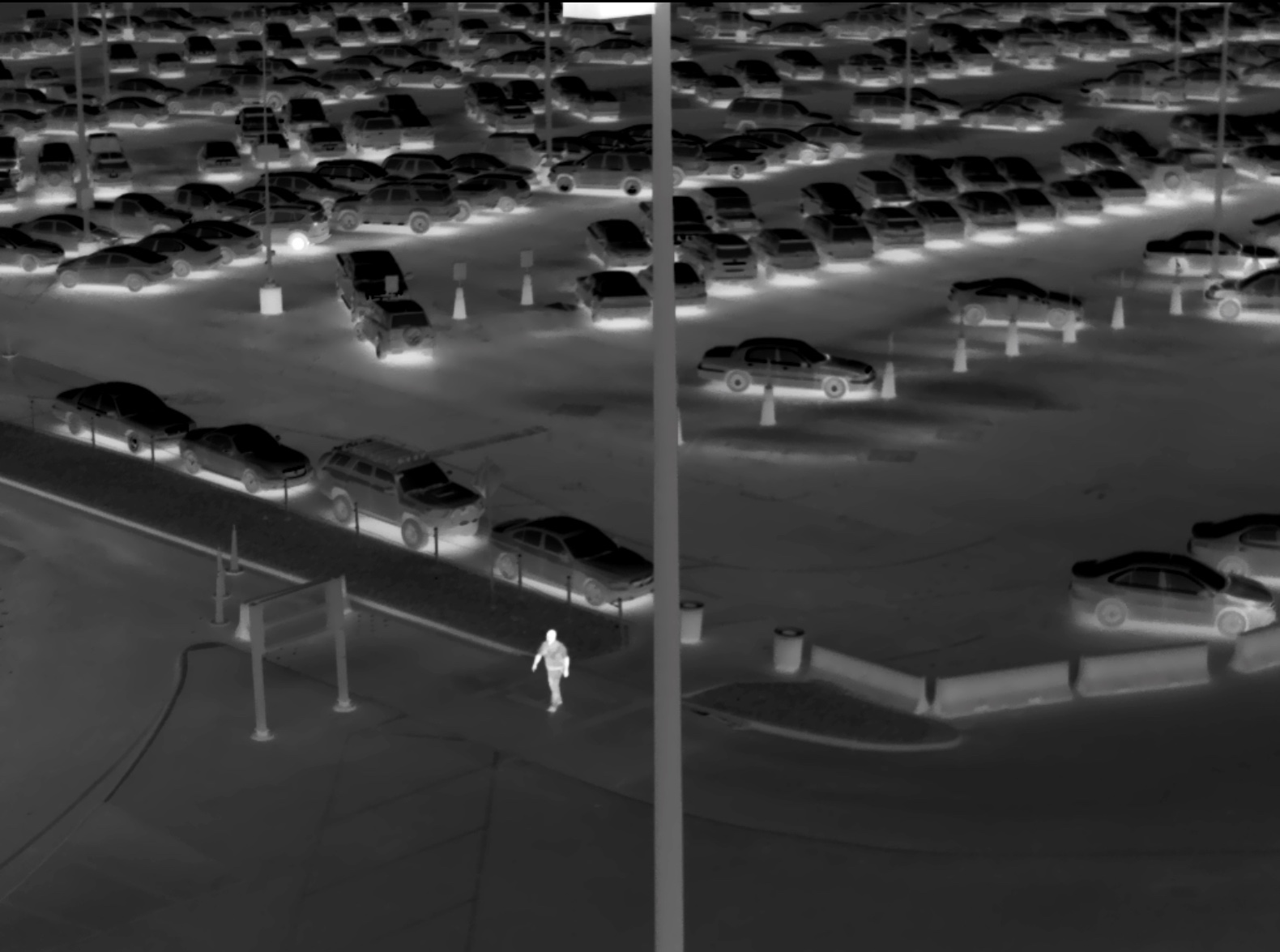 Solar effects LWIR sees negligible solar effects while MWIR
does, so a LWIR long range thermal camera can provide more consistent images between day time and night time. However, please make sure that your LWIR long range thermal flir camera is resistant to direct exposure to the wsun, and in fact some of the low cost un-cooled microbolometers can have their detector 'burnt' by a too much or too direct exposure to the sun.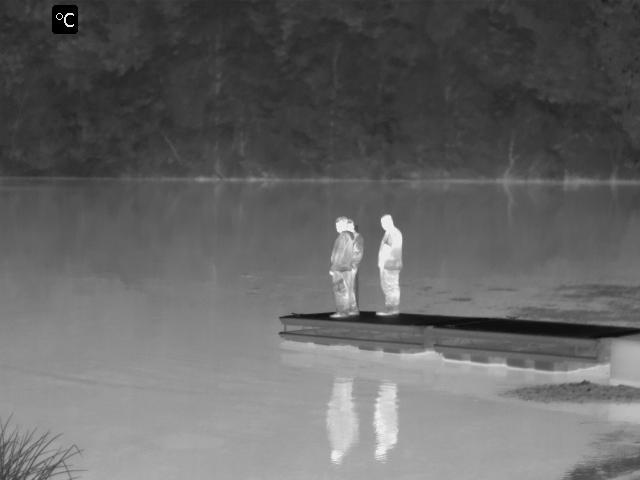 Inversely, while most of the MWIR long range flir cameras current technologies are 'sun immune', the actual MWIR performance can be deteriorated by solar glints, for example the sun reflecting off water can hide targets in case of coastal surveillance. The last but not least factor is price. As often,
the technology performance is proportional to the budget. This fact is globally true for long range thermal cameras with un-cooled LWIR cameras (very affordable today much like the M7 Falcon, good enough for most of the short and mid-range applications), cooled long range MWIR cameras (expensive, for long range surveillance) and cooled LWIR Long range thermal cameras (usually very expensive, for long-range application or specific military usage).
cooled MWIR and uncooled LWIR Long range thermal IR vision flir cameras are an incredible tool for detecting, identifying and recognizing threats at vast distances, in extreme low light level, harsh environments. NVTHERM can help characterization.
The M7 Falcon long range thermal vision camera utilizes the more affordable LWIR thermals. The same system in MWIR would cost about 4x the price. Long range thermal vision flir camera offered by SPI are rugged, robust, reliable and offer a wide array of customization catered to our clients exact specifications.
We are here to help assist you in selecting the absolute highest quality, cost effective
day/night video security/surveillance system for your needs.
---
Additional Long range thermal cameras
are available at this LINK
---
CALL (702) 499-9551 OR EMAIL US FOR
ADDITIONAL INFO AND DISCOUNTED PRICING
---
Specifications subject to change without notice, (C) SPI Corp X26.COM
Items listed herein require export licensing.