CHARACTERISTICS
Image Intensifier Tube: Gen 2+ "Level 3"
Magnification: 4x
Lens System: 108 mm; F/ 1.54
FOV: 9°
PACKAGE INCLUDES
SPI SPARK850 Long Range Infrared Illuminator with Mount
Dovetail to Weaver Transfer Piece
Rechargeable Battery and Charger
Operators Manual
One Lithium Battery CR123A
Lens Tissue
Soft Carrying Case
EXPORT RESTRICTIONS
Product shown herein is subject to US export regulations and may require a license prior to export. Any diversion contrary to US Government regulations is prohibited.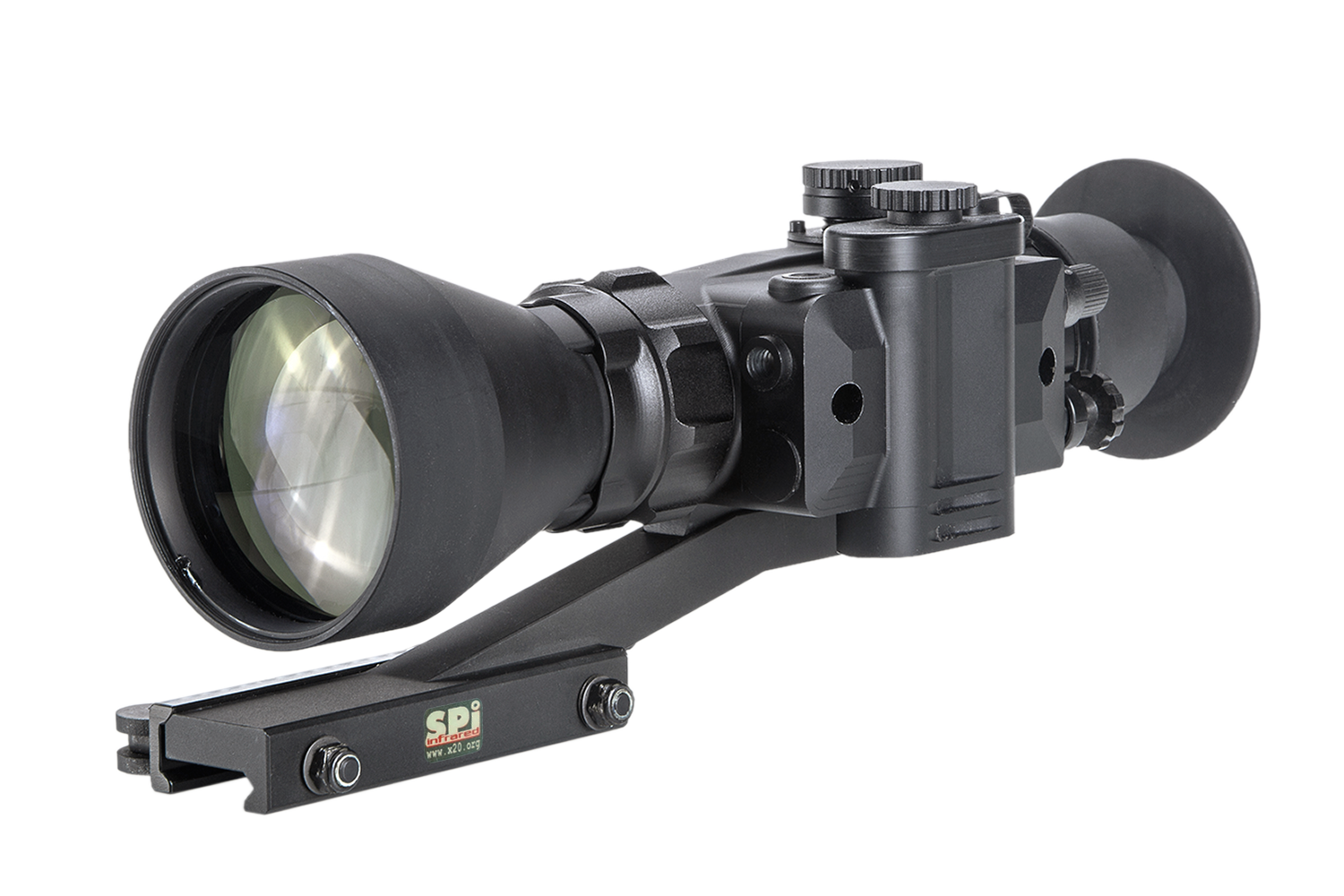 DESCRIPTION AND FEATURES
The Badger 4 is a rugged and advanced night vision riflescope that offers excellent performance at a competitive price. Boasting a high-quality Gen 2+ image intensifier tube, adjustable illuminated reticle, easy-to-use internal windage and elevation adjustments, and simple controls, the Wolverine 4 allows you to see beyond the expected in nighttime conditions. This riflescope is manufactured using a specially-coated aircraft alloy. It is equip with a double-lever quick-release mount that allows for highly-accurate rail positioning to maximize user comfort. The manual precision top wheel focus provides improved accuracy and ergonomics. Water-resistant, lightweight, and robust, the Badger 4 is the ideal night vision riflescope for dedicated hunters and tactical marksmen.
4X magnification
Shock protected, all-glass IR transmission multicoated optics
Made from aircraft aluminum alloy
Illuminated reticle with brightness adjustment
Quick-release mount
Mounts to standard weaver rails
Water and fog-resistant
SPECIFICATIONS
Field of view cleanness by zone
Gen 2+ NL3 offers good quality at competitive pricing.
Mil-Dot / Illuminated Red center
Boresight Adjustment Increment
Boresight Adjustment Range
Single CR123A 3V Lithium battery
Operating Temperature Range
-40°C to +50°C (-40°F to +122°F)
Storage Temperature Range
-50°C to +70°C (-58°F to +158°F)
308 x 94 x 97 mm (12.1 x 3.7 x 3.8 in)
Night Vision Weapon Sight, Lens Cloth, Soft Carrying Case, SPARK850 Long Range IR Illuminator, User Manual