CHARACTERISTICS
Image Intensifier Tube: Gen 2+ "White Phosphor Level 3"
Magnification: 4.5x
Lens System: 108 mm; F/1.5
FOV: 9.5°
PACKAGE INCLUDES
Packing Box
SPI SPARK850
Long-Range
Infrared Illuminator
Wrist Strap
Neck Lanyard
Lens Tissue
One Lithium Battery CR123A
Operators Manual
Soft Carrying Case
EXPORT RESTRICTIONS
Product shown herein is subject to US export regulations and may require a license prior to export. Any diversion contrary to US Government regulations is prohibited.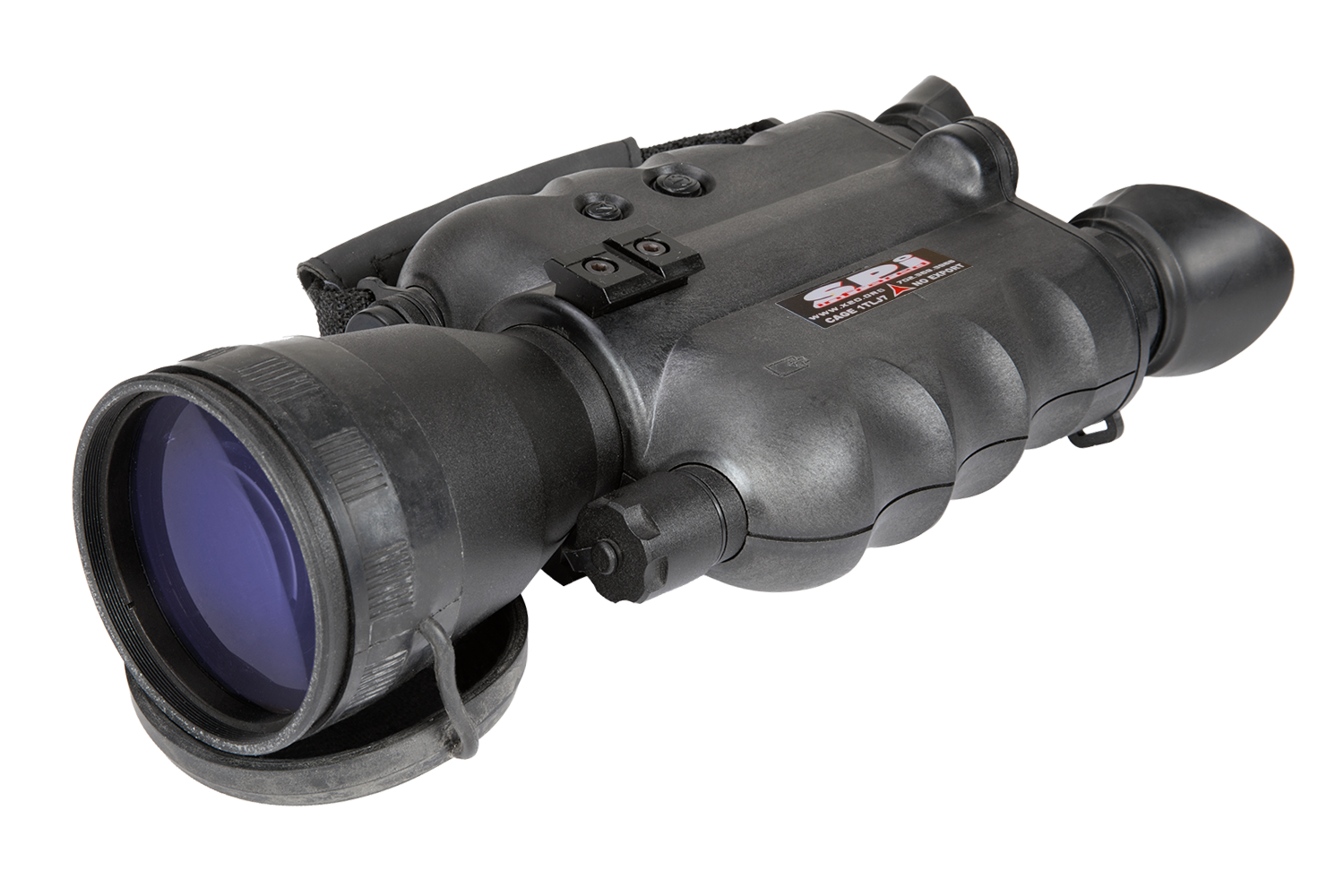 DESCRIPTION AND FEATURES
The SPI Blackbird night vision bi-ocular is the perfect tool for mid-range and long-range observation. The Blackbird combines a single high quality image intensifier tube with a dualized optical axis and double eyepiece, making it applicable for long viewing sessions. The Blackbird is packed with features, such as digital controls and a proximity sensor for automatic shut off in varying light conditions. This night vision bi-ocular is the ideal choice for security and recreational use.
5X magnification
Super fast, multi-coated, all-glass optics
Dual eye viewing system for long viewing sessions
Detachable long-range infrared illuminator
Rugged and versatile design
Water and fog resistance
Tripod mountable
Hand strap and neck strap for comfort of use
SPECIFICATIONS
Gen 2+ "White Phosphor Level 3"
Field of view cleanness by zone
NW3 offers good quality at competitive pricing.
Low battery; Excessive light conditions
Automatic Brightness Control
Detachable long-range IR illuminator
1 x 1.5V AA type or 1 x 3V CR123A type battery
60 hours (3V) / 30 hours (1.5V )
Operating Temperature Range
-40°C to +50°C (-40°F to +122°F)
Storage Temperature Range
-50°C to +70°C (-58°F to +158°F)
262x140x81 mm (10.3 × 5.5 × 3.1 in)
Night Vision Bi-ocular, Lens Cloth, Soft Carrying Case, SPARK850 Long Range IR Illuminator, User Manual