CHARACTERISTICS
Detector type: 17μm Uncooled
Refresh rate: 50 Hz
Resolution: 384 x 288
FOV: 7.4 ° × 5.6° (H x V)
PACKAGE INCLUDES
Two Lithium CR123A batteries
EXPORT RESTRICTIONS
Product shown herein is subject to US export regulations and may require a license prior to export. Any diversion contrary to US Government regulations is prohibited.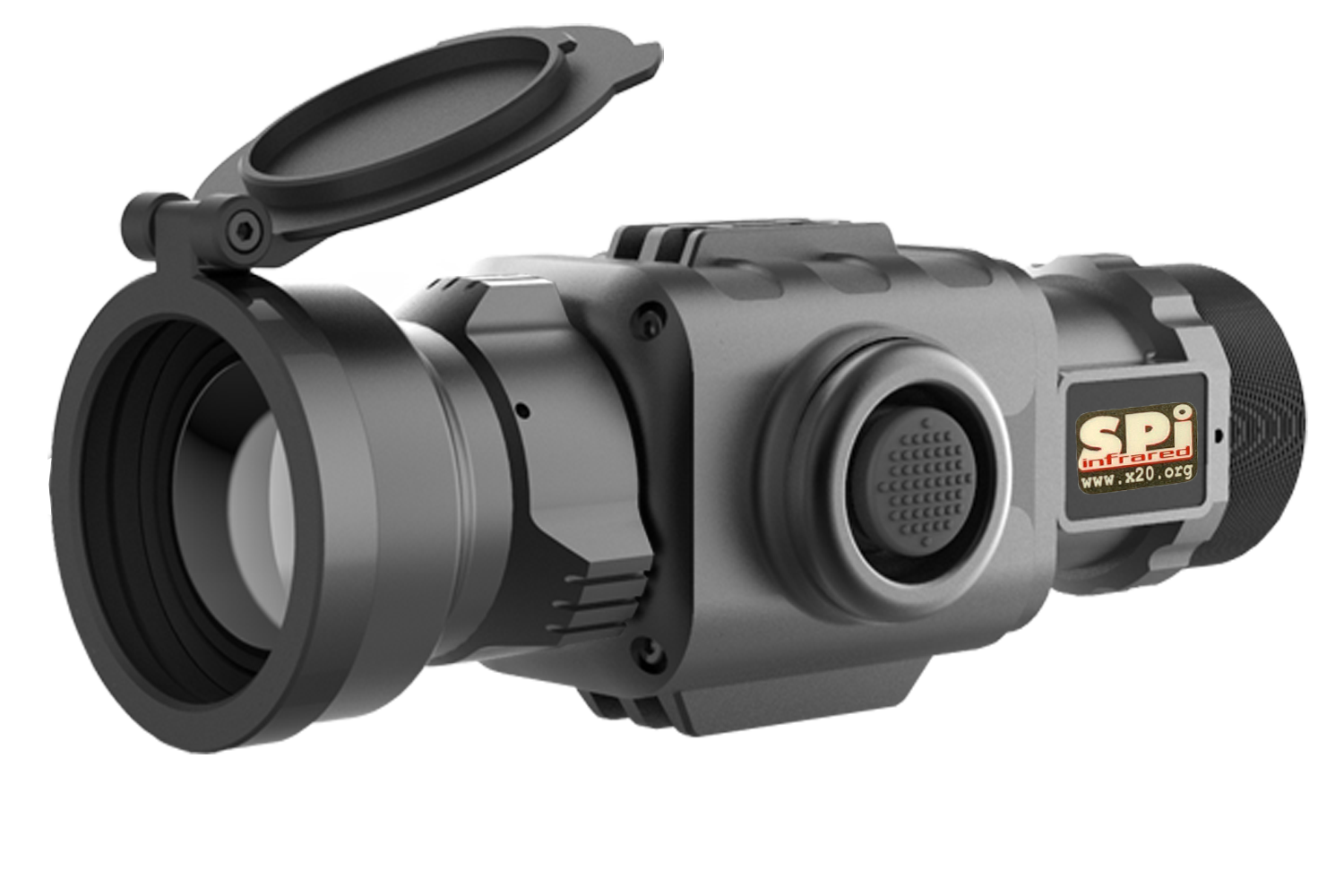 DESCRIPTION AND FEATURES
The SPI Dauber-Micro TC50 is a compact thermal imaging clip-on system that allows quick transformation of the day optics into thermal imaging device without any special skills. Dauber-Micro can be easily attaching on up to 8x magnification scopes for medium range use. Powered with two CR123 batteries the Dauber-Micro gives up to 5 hours of continues work. An optional external battery pack with high-capacity is capable of increasing the total operation time to up to 44 hours.
Compact and lightweight design
Easy to operate device
Waterproof
External power supply via micro USB
Powered with two CR123 batteries
SPECIFICATIONS
| | |
| --- | --- |
| Storage temperature range | -40°C to +70°C (-40°F to +158°F) |
| Close-up range | 5 m |
| Video / photo format | AVI / JPG |
| On-board memory | 128MB (32 GB optional) |
| Degree of protection | IP67 |
| Shock and vibration | 1200 g/ms |
| Detector type | 17μm Uncooled |
| Resolution | 384 x 288 |
| Lens system | 50 mm; F/1.1 |
| Optical magnification | 1x |
| Field of view (H × X) | 7.4 ° × 5.6° (H x V) |
| Digital zoom | 2x, 4x |
| Diopter adjustment range | -5 to +5 dpt |
| Eye relief | 60 mm |
| Display | OLED (1024×768) |
| Battery Type | Two CR123 |
| Battery Life (Operating) | Up to 5 hr |
| External power supply | 5V USB |
| Power supply | 3.6~7.2V |
| Operating Temperature Range | -25°C to +50°C (-4°F to +122°F) |
| Weight | 0.43 kg (0.94 lbs) |
| Overall Dimensions | 162 x 65 x 67 mm (6.3 × 2.8 × 2.6 in) |